1.
When BBC One had just lost the rights to Bake Off only DAYS after redecorating its canteen.
2.
When a skateboarding dog crashed into the front door of BBC New Broadcasting House.
In case you didn't watch the video, you really should.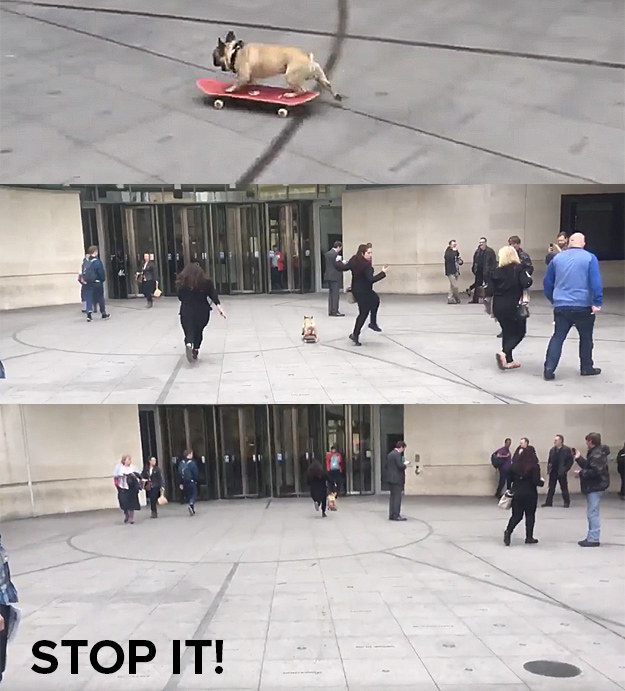 3.
When BBC News reported the salaries at BBC News and had a correspondent talking about BBC News outside BBC News.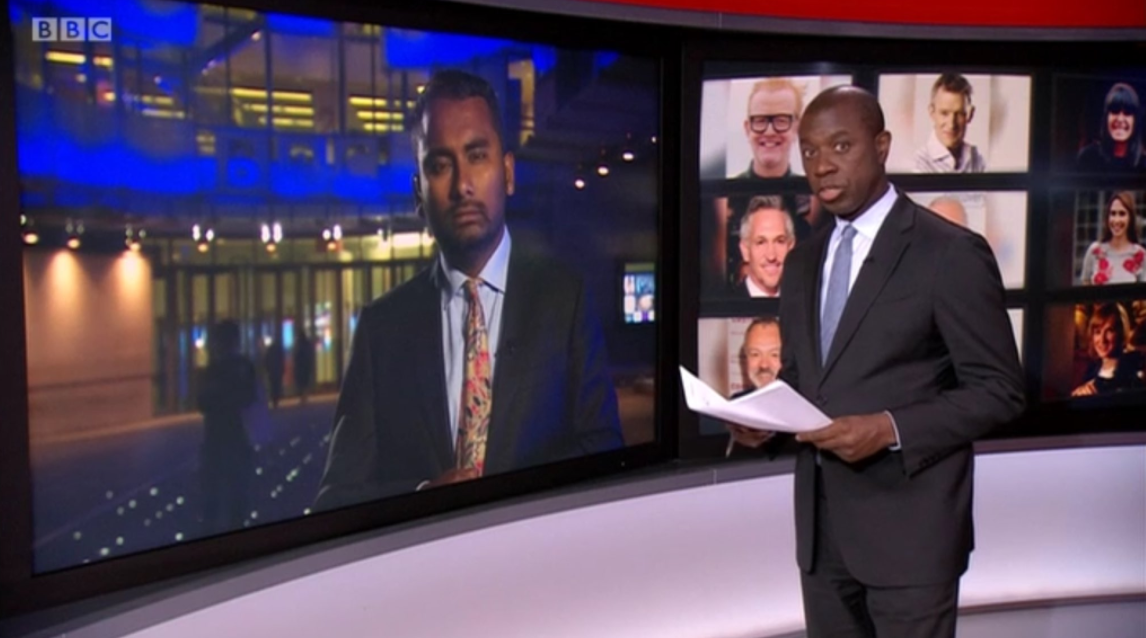 In case you were wondering about distance.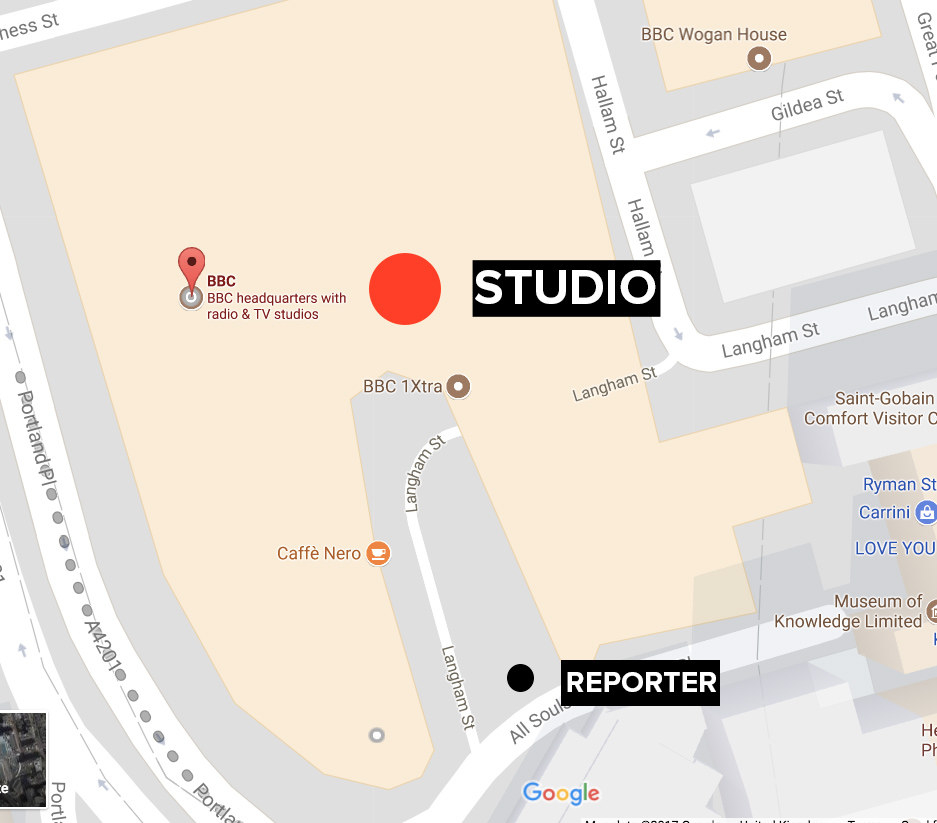 4.
Every time you see the BBC report on itself and then you see this comment directly afterwards.
5.
And when BBC News ran this caption when Donald Trump mentioned BBC News.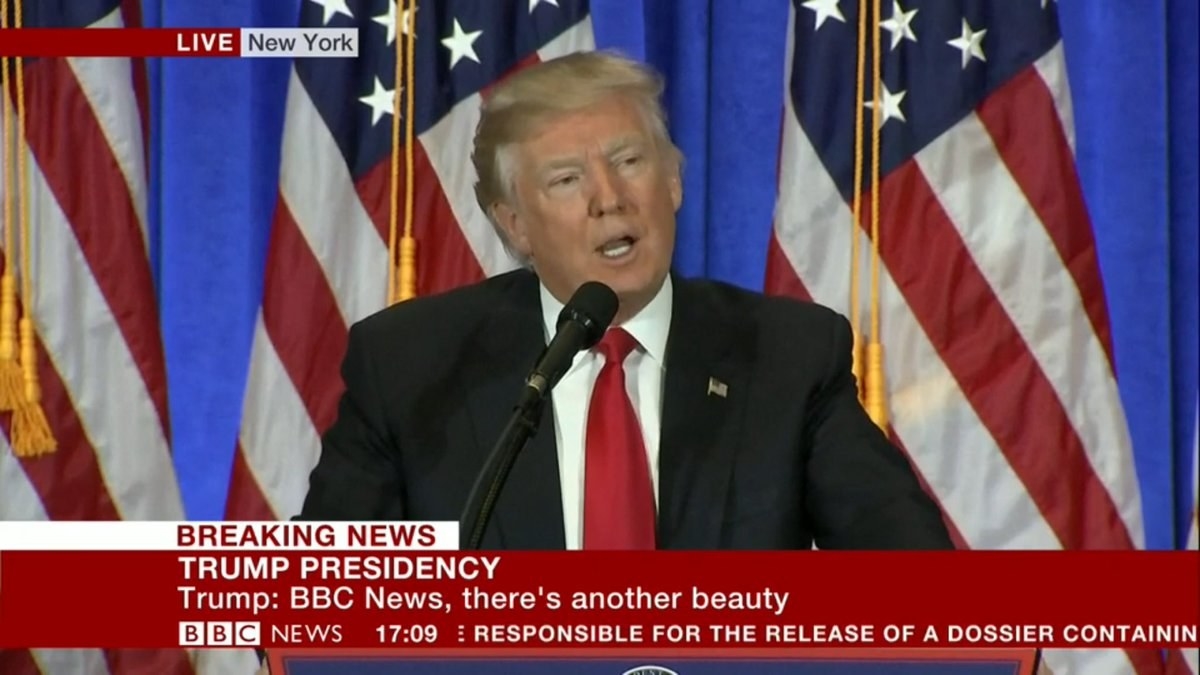 6.
When someone stole a cheesecake in the BBC newsroom and someone else had a complete meltdown.
Then someone replaced the cheesecake anonymously.
Only for that cheesecake to then be stolen.
7.
When filming for W1A was taking place at the BBC and they changed the floor numbers like this.
8.
When BBC Three unveiled a new logo that looked remarkably similar to the logo that W1A's Siobhan Sharpe designed when she decided to make the BBC logo look "app-y."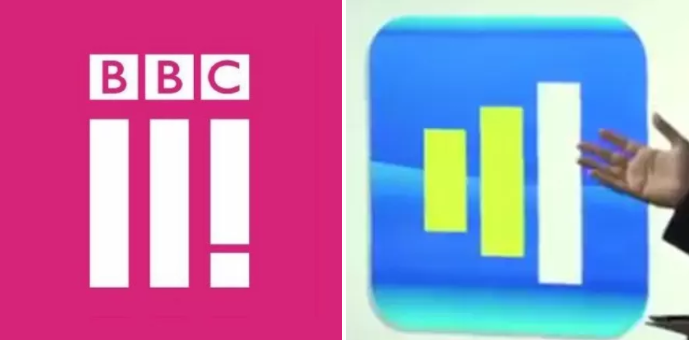 9.
When the BBC got so many complaints about the casting of Jodie Whittaker (a woman) as The Doctor that the BBC complaints department responded with: "The Doctor is an alien from the planet Gallifrey..."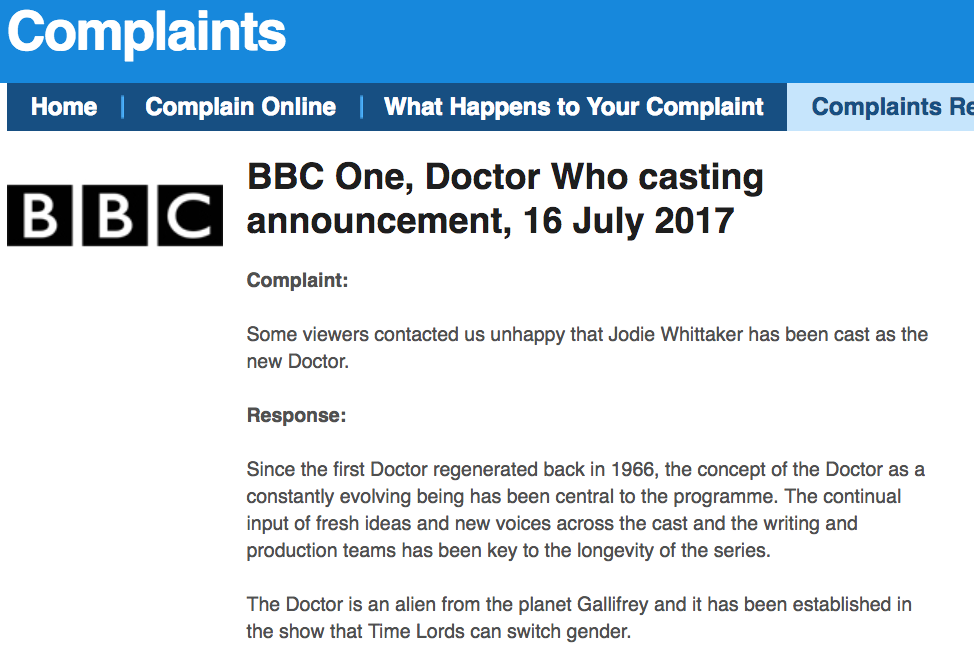 10.
When the BBC possibly "nicked" some umbrellas.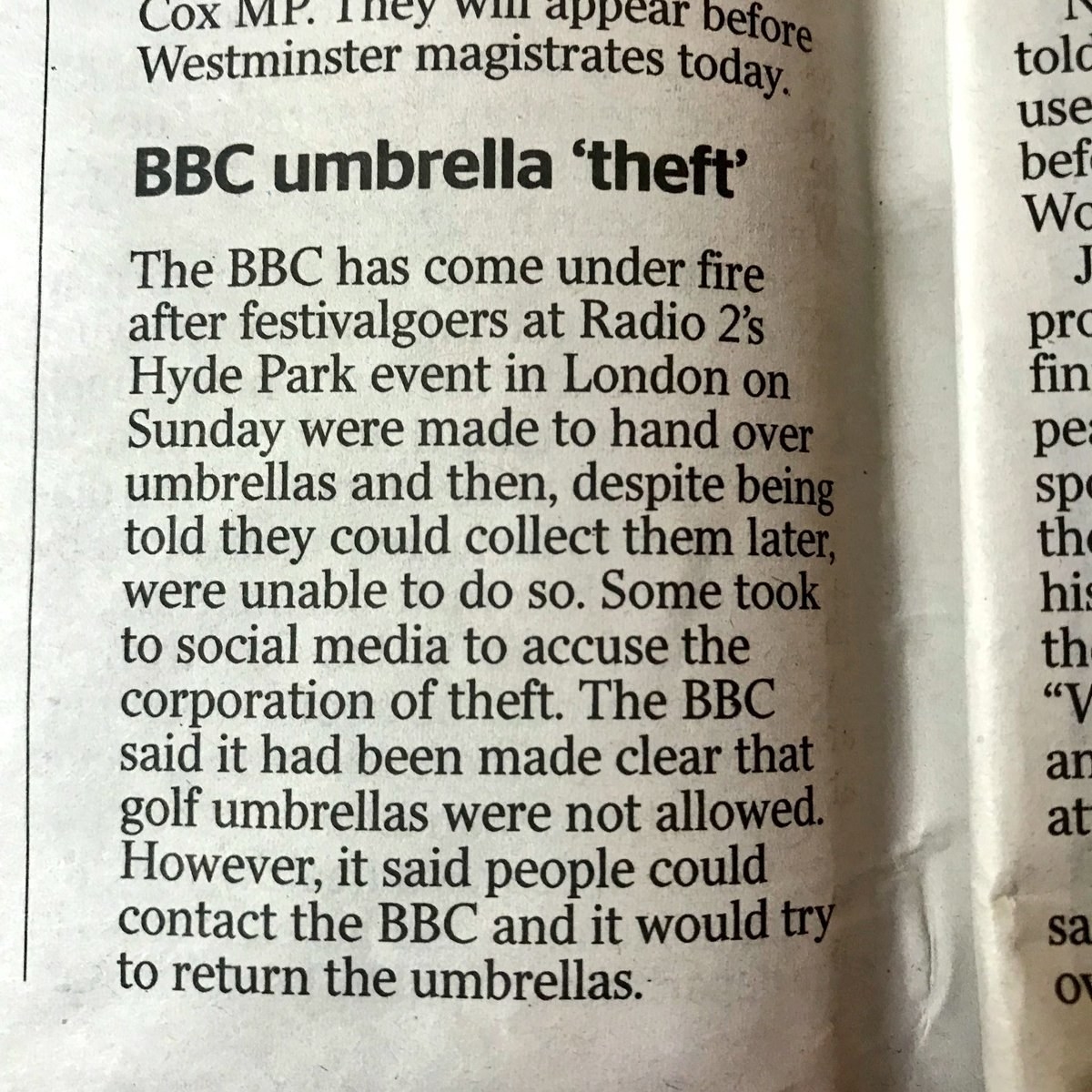 11.
When the BBC was using a shopping trolley for its BBC Olympics coverage in Brazil, containing a water cooler, two umbrellas, and a snack holder.
12.
When a BBC News employee was watching a scene from a show in the background during a news bulletin...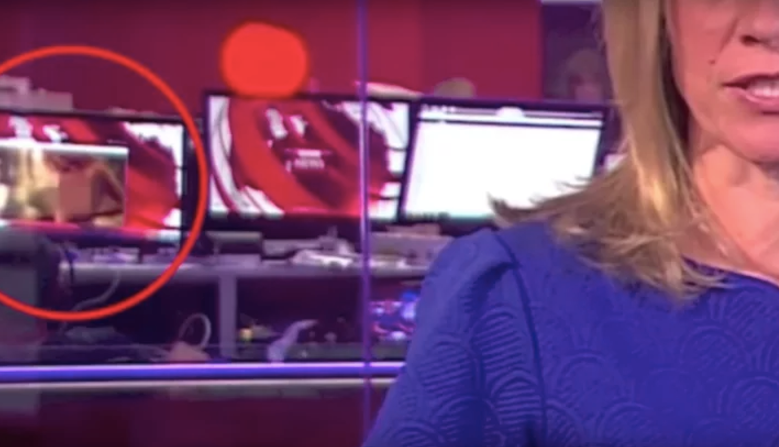 ...and Anna Paquin from True Blood was convinced that it was her breasts.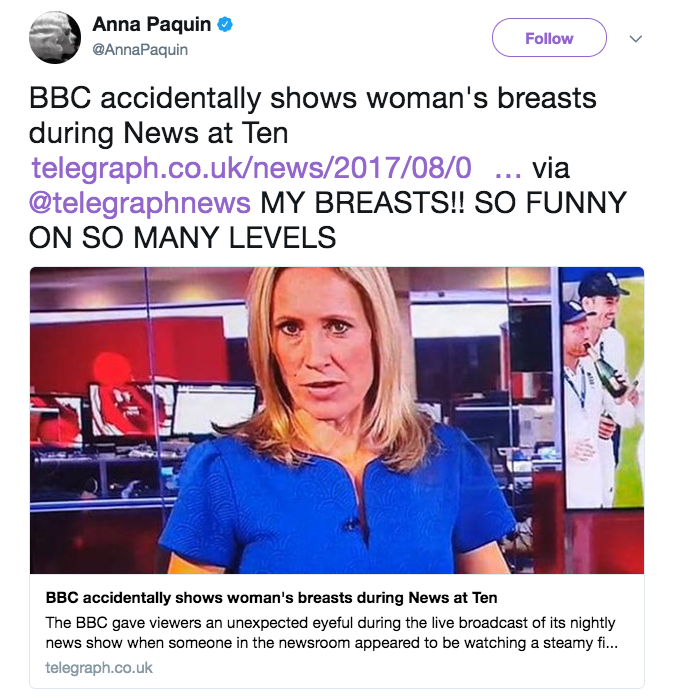 13.
When the BBC's resident film critic Mark Kermode realised that BBC One had made an unusual mistake.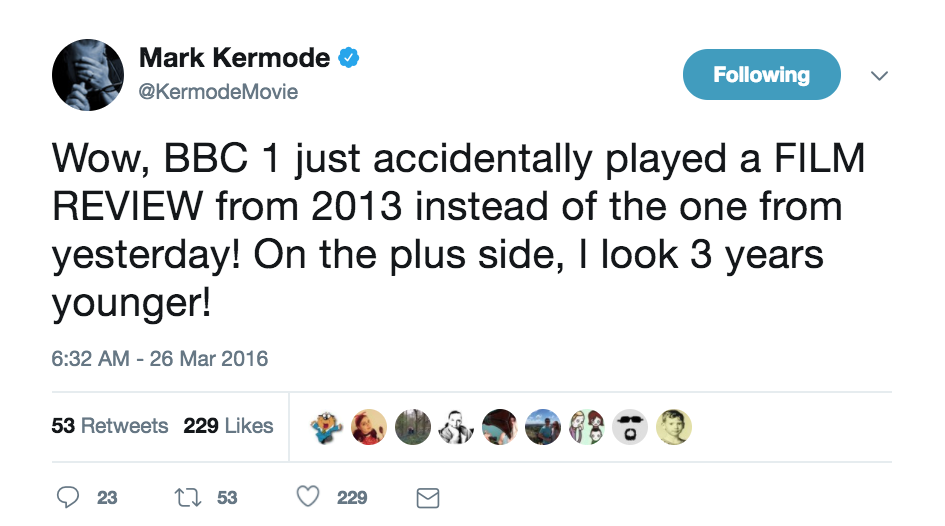 14.
When the BBC removed the clock from its website because it was based on your own computer's clock, so it might have have been inaccurate.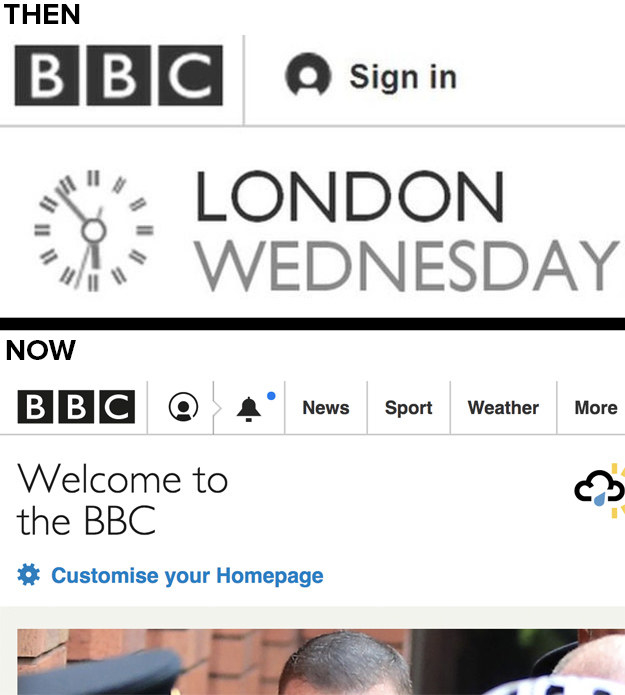 15.
And finally, the weird day I wasn't allowed to bring my Brompton folding bike for a screening of W1A at the BBC, a show that includes a running joke about people bringing Bromptons to the BBC.