1.
Harry Potter and the Prisoner of Azkaban: When Professor Dumbledore addresses Hogwarts.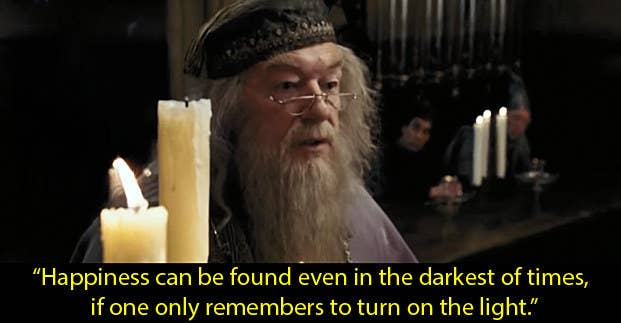 2.
Inside Out: When we learn that Sadness is just as important an emotion as Joy.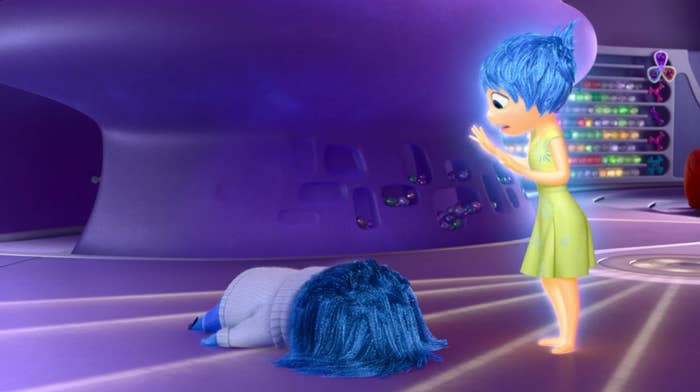 3.
The Perks of Being a Wallflower: When Sam stands up in the truck to the tune of David Bowie's "Heroes".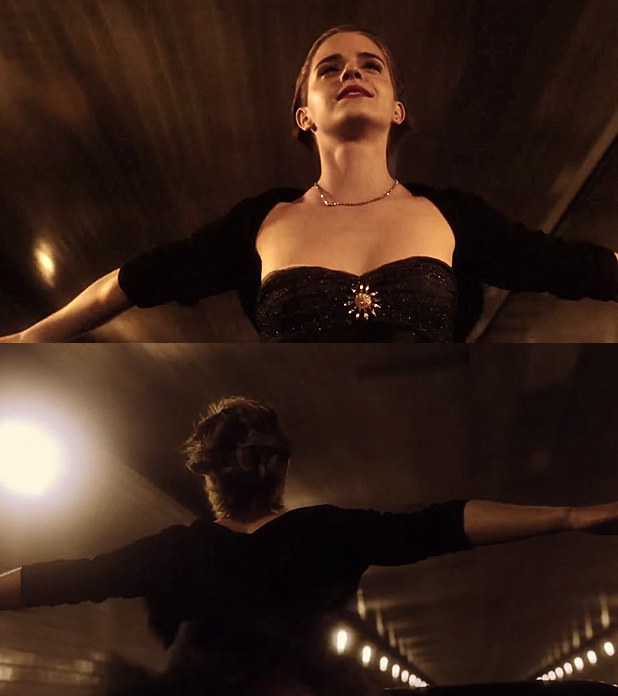 4.
Clueless: When Cher Horowitz has to deliver a speech to class about "Violence and the Media".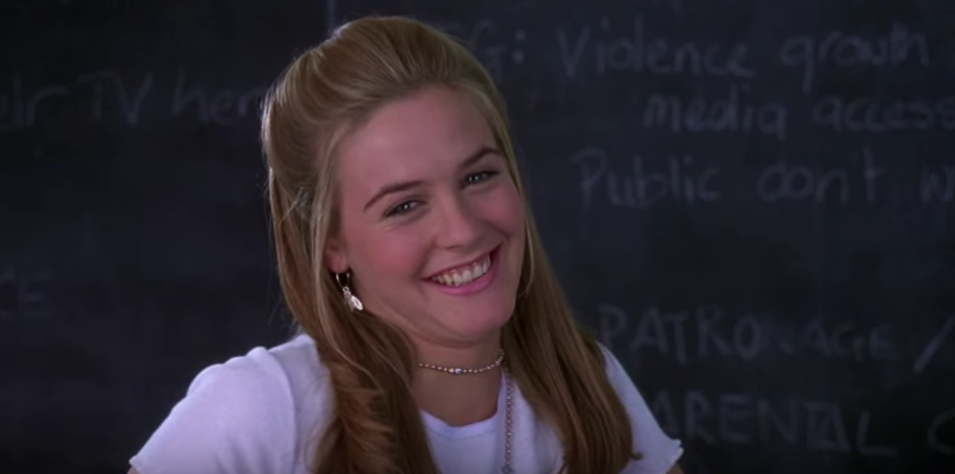 5.
Big Hero 6: When Hiro watches a video of his brother Tadashi trying to make Baymax work.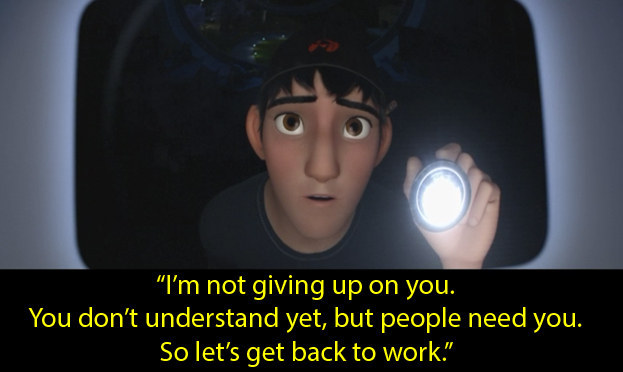 6.
Dead Poets Society: When Mr Keating quotes Walt Whitman to emphasise what poetry means.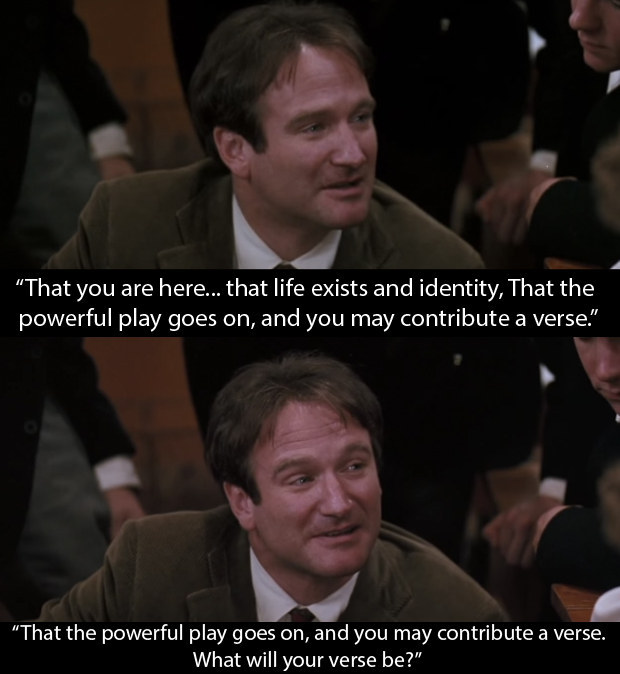 7.
The Breakfast Club: When we learn the contents of a personal essay Brian wrote to Mr Vernon.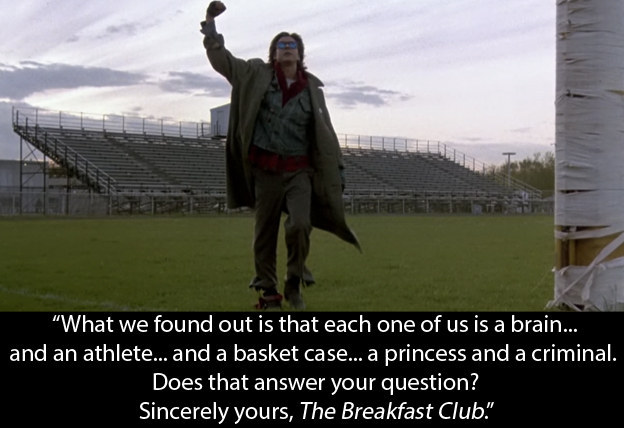 8.
Eternal Sunshine of the Spotless Mind - When Joel Barish goes to the doctor's surgery before his treatment.
9.
Mr Magorium's Wonder Emporium: When Mr Magorium relates Shakespeare's use of the words "he dies" in King Lear in relation to his own life.
10.
Good Will Hunting: When Sean helps Will realise that none of what has happened is his fault.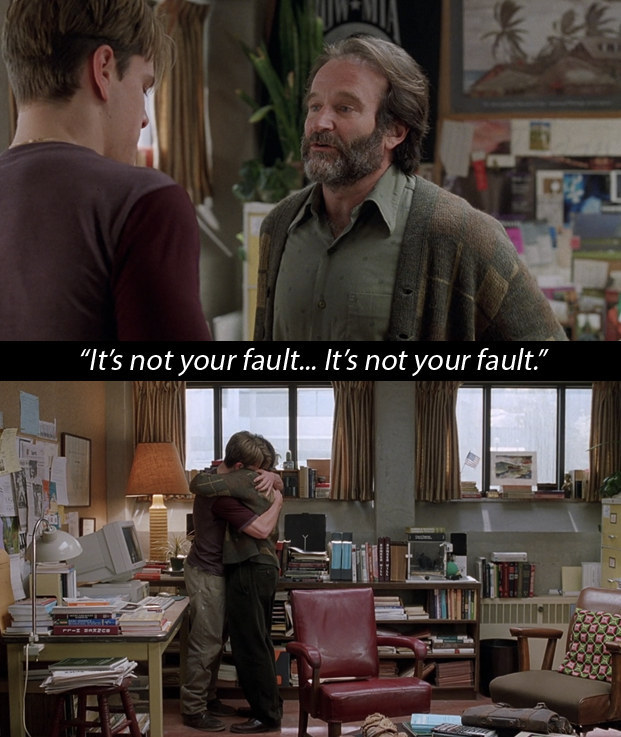 11.
Pooh's Grand Adventure: The Search for Christopher Robin: When Christopher says this.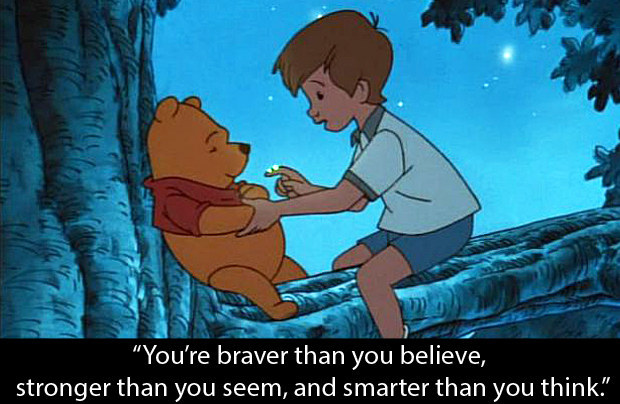 12.
Legally Blonde: When Elle speaks at graduation after receiving her diploma (with high honours).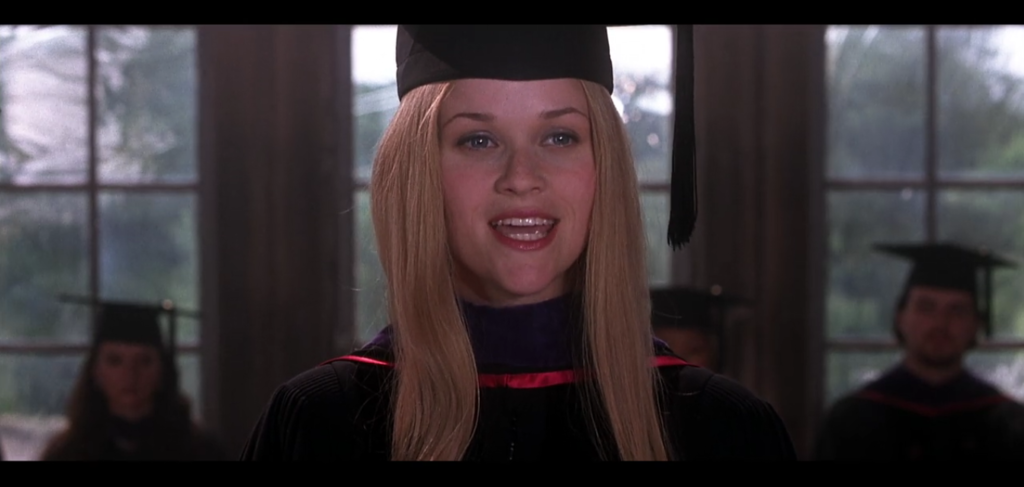 13.
Almost Famous: When everyone on the bus breaks into singing Elton John's "Tiny Dancer".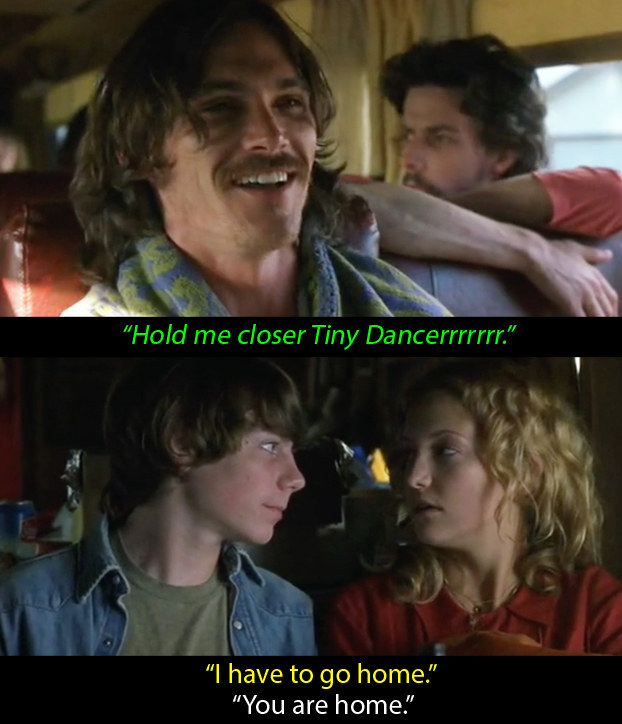 14.
50/50: When Adam opens up to his therapist about how people have been treating him in recent weeks.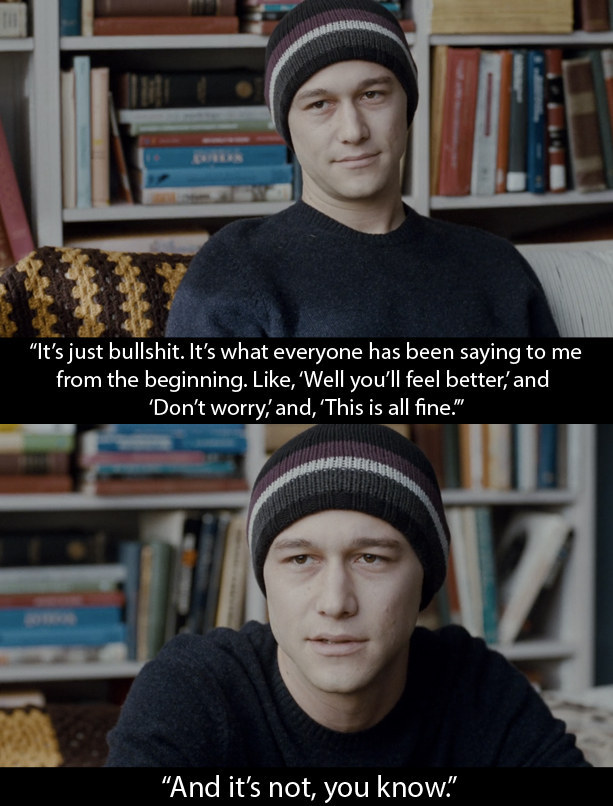 15.
Babe: The very end of the film, when the pig gets a perfect score for herding a flock of sheep.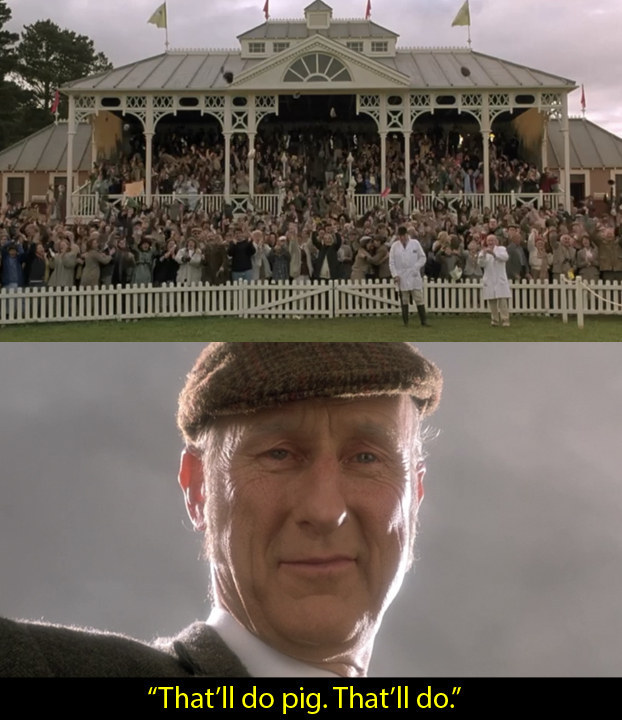 16.
And Rocky Balboa: When Rocky gives this piece of advice to his son.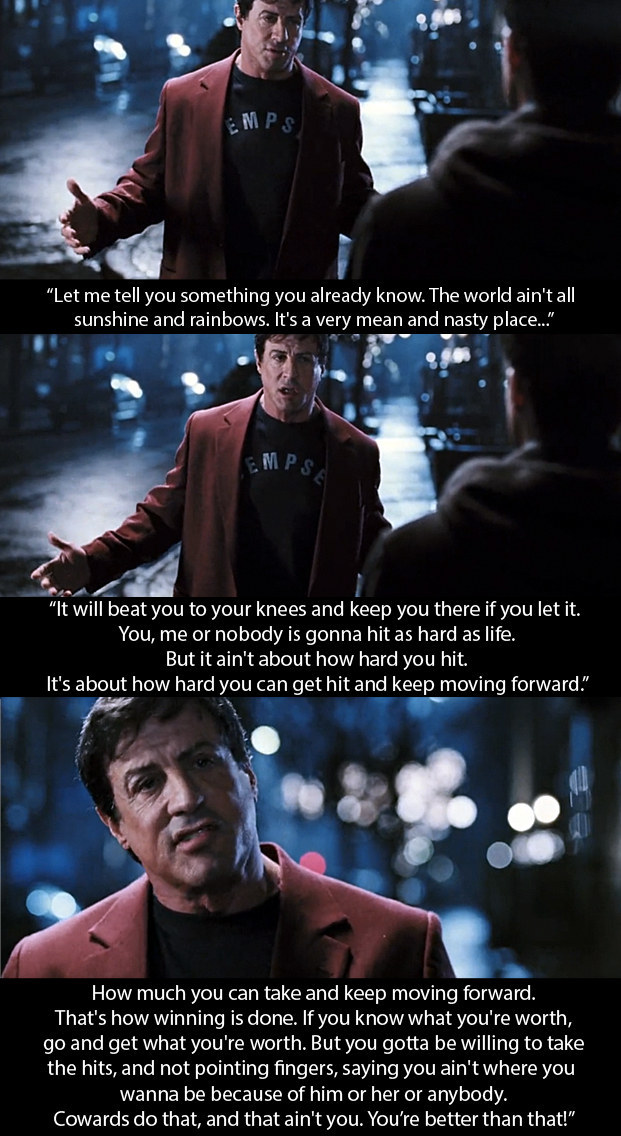 Follow BuzzFeed Community on Facebook + Twitter.
If you need information and practical advice on depression, you can call the Rethink advice and information service on 0300 5000 927 (10am–2pm), if you're in the UK.

You can call the Samaritans for confidential support if you're experiencing feelings of distress or despair on 08457 90 90 90 (24-hour helpline).

And you can call the Crisis Call Center at 1-800-273-8255 at any time of the day if you're based in the US.
We received hundreds of contributions. Thank you to every single person who took the time to send us one.
Contributions have been edited for length and clarity.