14 British Podcasts You Need To Start Listening To
There's more podcasts out there than just Serial, you know. Here are some British ones you should be listening to.

1.
Mark Kermode and Simon Mayo's Film Reviews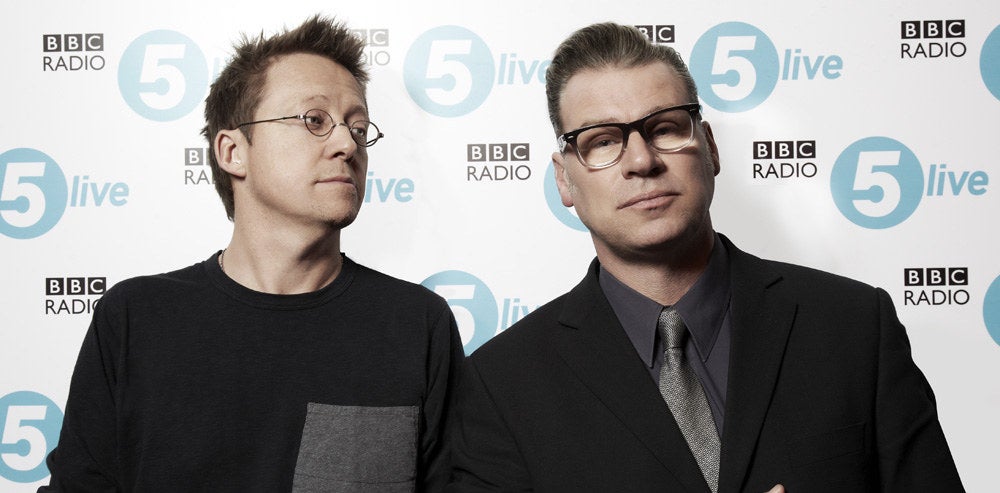 The main reason you should listen to Kermode and Mayo's podcast is nothing to do with the fact that they talk about film, although their reviews of new releases and the top 10 at the box office are accurate and worth listening to. No, what makes this show so appealing to listen to week in, week out is the amazing chemistry between them: witty, engaging, intellectual, occasionally argumentative, it's a conversation that you could easily listen to for hours and hours with no complaint.
You can listen to Film Reviews on iTunes, or via the BBC 5 Live website.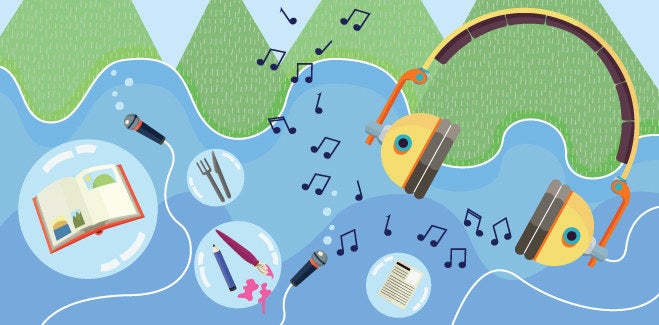 Monocle does a lot of podcasts, and I mean a lot, but Culture stands out due to its quirky features and charismatic presenter. A recent episode was all about muckracking – they went to Kent to interview a woman whose life involves hunting for notes within bottles washed up on the shore to try to work out why people do so. Top tips for your own message in a bottle? Write in pencil, not pen, as the ink gets bleached by the sun as it travels in the bottle.
You can listen to Culture on iTunes or on the website.
3.
Distraction Pieces Podcast With Scroobius Pip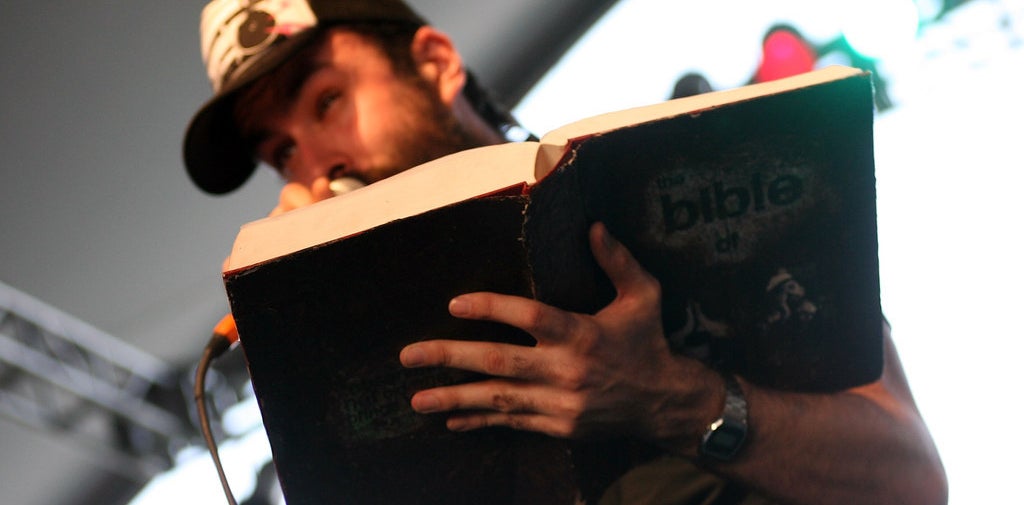 The hip-hop artist and spoken-word poet Scroobius Pip has launched a podcast of conversations with people he finds interesting, and it's an interesting listen because the chats are so in-depth (usually spanning 90 minutes). No topic is off the agenda, and it feels refreshing to hear an interview that isn't constrained by a time limit. And the people are interesting too: Stewart Lee, Josie Long, Billy Bragg, and Sara Pascoe have all been interviewed in recent episodes.
You can listen to Distraction Pieces on iTunes or on Pip's website.
4.
BBC World Service: The Inquiry
The news can sometimes run at such a breakneck speed on Twitter and on television that it can be practically impossible to understand some very important issues that they are reporting on. This is where The Inquiry comes in. It takes one news story a week, such as life in North Korea under Kim Jong-un, and examines the issue closely, starting with the absolute basics. If you know nothing about the topic, you'll learn loads. If you already know a lot about the subject, you'll be topped up with titbits of knowledge you didn't know before.
You can listen to The Inquiry on iTunes, or on the World Service website.
Presented and produced by Helen Zaltzman, The Allusionist is a quick fortnightly slam-dunk into all things etymology and language with specialist interviews with those who know best. Zaltzman's enthusiasm for the topics and her guests is what is so appealing about this podcast, and episodes are short, only 15 minutes or so, making them highly accessible.
You can listen to The Allusionist on iTunes, on Soundcloud or via the website. Or listen to a recent episode below.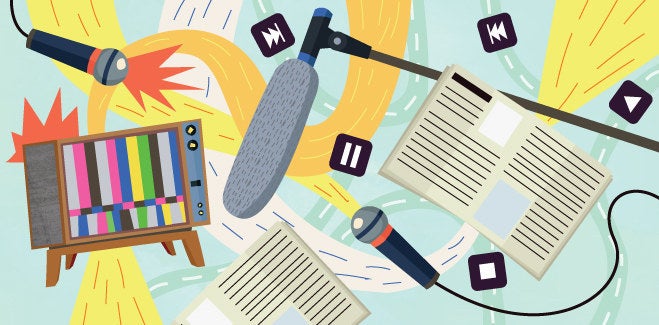 The Guardian used to do a media podcast that covered the controversies and gossip within the press, radio, and television industries each week, but the paper pulled the plug on it a year ago. So the producer and the contributors, wanting to keep it going, crowdfunded and made The Media Podcast, now presented by Olly Mann. The independence of the now fortnightly podcast means it can now criticise and report on just about everybody.
You can listen to The Media Podcast on iTunes, Audioboom, or on its website.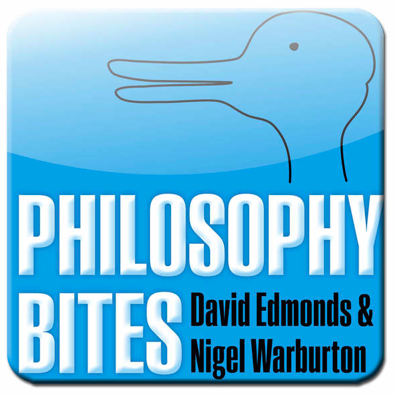 Philosophy can feel like a subject for people who are much smarter than you to talk about subjects that you don't personally feel connected to, making you feel a bit crap, to be honest. Philosophy Bites, though, is the complete opposite. Presented by authors David Edmonds and Nigel Warburton, the podcast debates topics on the themes of decision-making, free will, body and mind, and modern ethical issues. Most episodes are just 15 minutes long.
You can listen to Philosophy Bites on iTunes or on the website.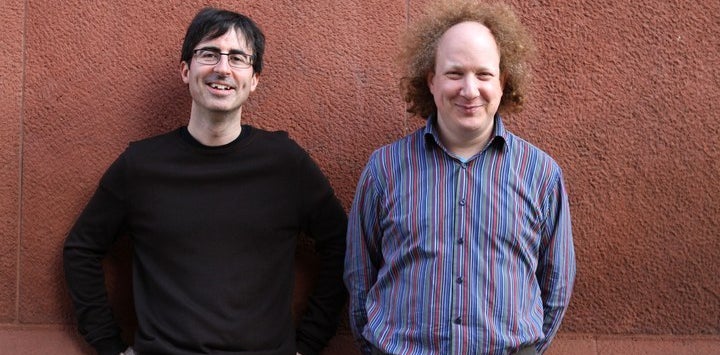 Need more of John Oliver between episodes of HBO's Last Week Tonight? Well, you can find him on a podcast each week alongside Andy Zaltzman that has been going on since October 2007. Here you'll find a quirky take on recent news events and witty one-liners. But does this count as a British podcast, given that Oliver is based in New York? Yes it does, because he's on the phone and Zaltzman is in England. SO THERE.
You can listen to The Bugle on iTunes, on Soundcloud, or on the website. They are also currently asking for donations, which you can donate to here.
9.
Page 94: The Private Eye Podcast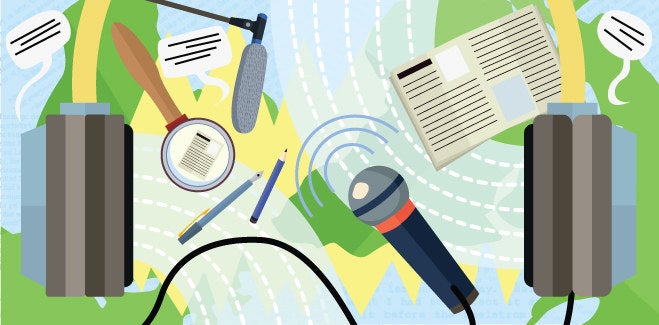 Even though everyone out there seems to be predicting the death of print, Private Eye continues to thrive because of its commitment to its distinctive mixture of investigative journalism, industry gossip, and sharp unapologetic jokes. The magazine has now dipped its toe into the web with a new podcast presented by Andrew Hunter Murray, who asks section editors to go into detail about some of the most recent stories featured in the magazine. This podcast is an added bonus for avid readers.
You can listen to Page 94 on iTunes or you can download it from their website. Or listen to a recent episode below.
10.
No Such Thing as a Fish
This podcast, brought to you by the same team who collate facts for the BBC's QI programme, is just bursting with trivia. In just one episode you learn that pandas defecate 40 times a day, that the "pedantry" entry on Wikipedia has been edited more than 500 times, and that Australia has the smallest official mountain in the world (it's just 141 foot high). The quality of the recording can be rather mixed sometimes, but its amateur nature is part of its charm.
You can listen to No Such Thing as a Fish on iTunes, on Soundcloud, or on the website. Or listen to a recent episode below.
11.
Desert Island Discs With Kirsty Young
I don't know about you, but Desert Island Discs is a show I first happened to listen to with my parents as I grew up and then started to listen to myself. So in case you ever find yourself away from your usual routine of being in front of a kitchen sink peeling potatoes on a Sunday morning when it's on, there's now a podcast and an entire archive online. Unfortunately you don't get to hear as much of the track that you would be able to if you listened live *shakes fist at record companies*, but luckily it doesn't spoil it too much.
You can listen to the Desert Island Discs podcast on iTunes or on the BBC website. The archive can be found here.
12.
More or Less: Behind the Stats
More or Less, a show broadcast on both BBC Radio 4 and the World Service, is the grand fact-checker of the news, questioning the reliability of reports that might have exploded on the front pages of newspapers one day and have angered Twitter the next. You get timely topics on whether planes are still safe to fly or whether Cameron's pledge that the government has gained 1,000 jobs a day is accurate alongside features on topics that might have puzzled you for a long time, such as how much sleep we all actually need each night.
You can listen to More or Less via iTunes or on the BBC website.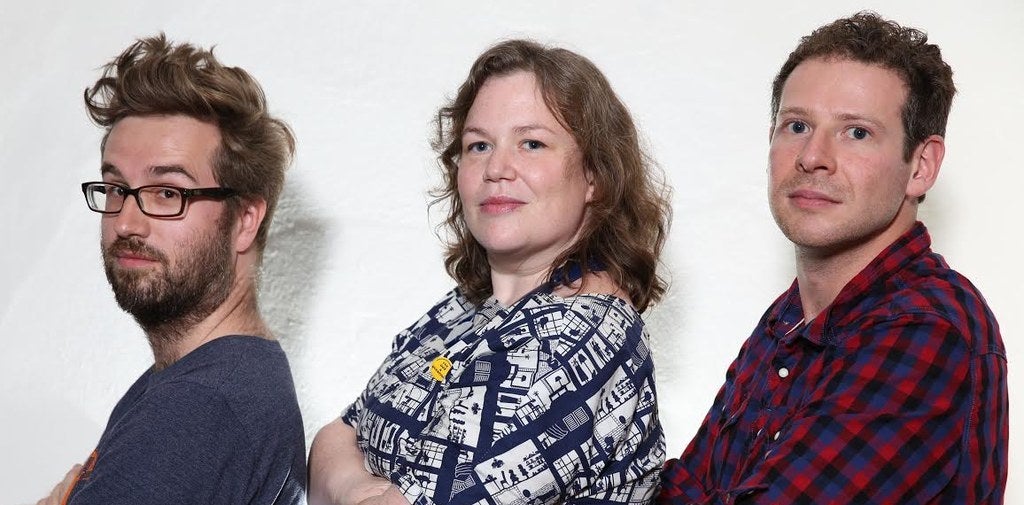 This is presented by Olly Mann from The Media Podcast and Helen Zaltzman from The Allusionist. The chemistry on Answer Me This! is great, so good in fact that the show has won multiple awards, and there have been more than 300 episodes. The format of the show is really simple too: just people sending in their questions on absolutely anything they like. And I mean anything. One recent episode featured someone asking about how to get over a relationship followed by someone wondering how to clean burnt grease from the top of a stove.
You can listen to Answer Me This! on iTunes or on the website. The most recent episode is below.
You might have heard of The Moth, a very popular American podcast in which people reveal true stories about themselves on stage in front of a live audience. But did you know that there's a British version too? It's called Spark London, and the format is more or less the same. The stories told on stage have to be true, and must be under five minutes long. For the performers the show is part therapy, and for you, if you don't like their stories, it won't be long till the next one is on.
You can listen to Spark London on iTunes or on the website.
Are there any British podcasts you love to listen to that aren't on this list?
Share your favourites in the comments below. And thanks to friends, colleagues, and The Observer's Miranda Sawyer for their recommendations.