Bernie often uses drywall a little bit more innovatively then the next person. For example, for detail around a fireplace like this:
But he also does this incredible drywall art!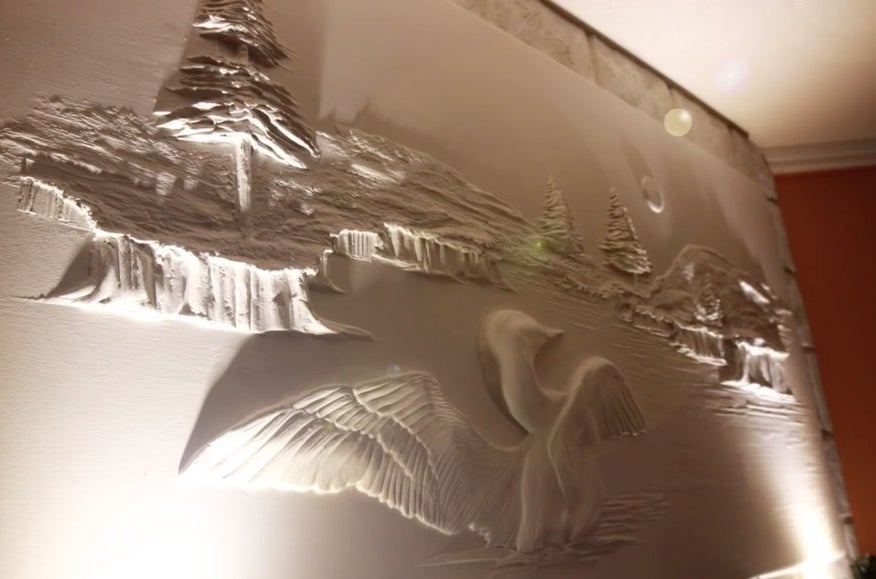 Recently, Drywall Nation made a video of Bernie's process.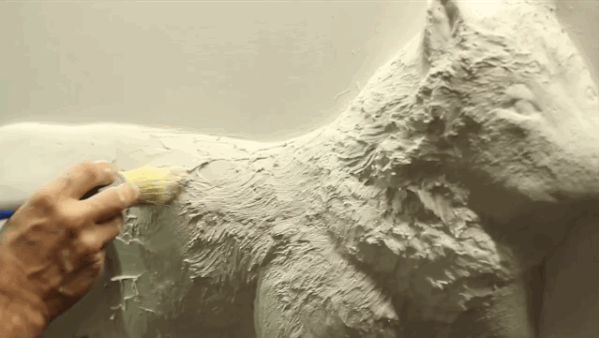 He even still uses some pretty basic drywall tools.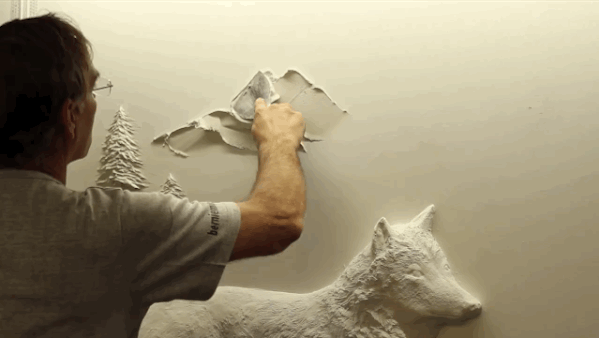 Look, I think the hole in the wall is fixed now, OK?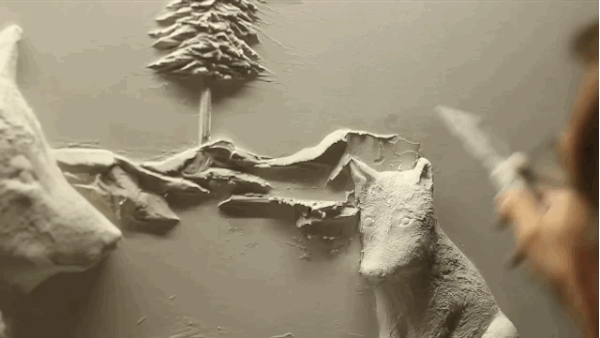 Gotta use the spoon!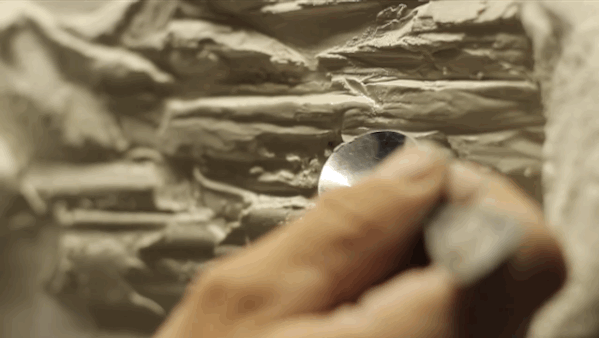 So focused–the detail is truly impressive.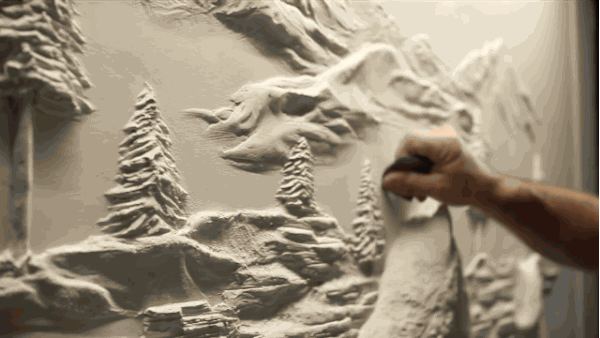 Zoom back, camera!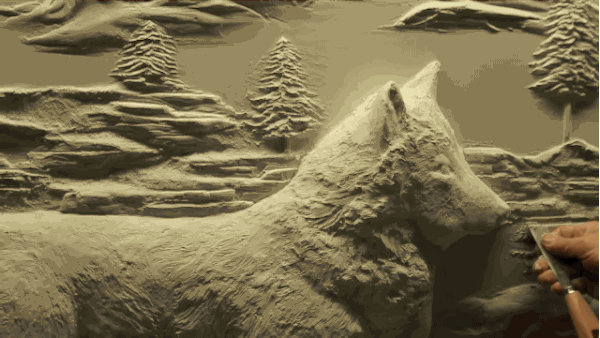 Incredible work, Mr. Mitchell! Finally, that small hole in the wall is covered.