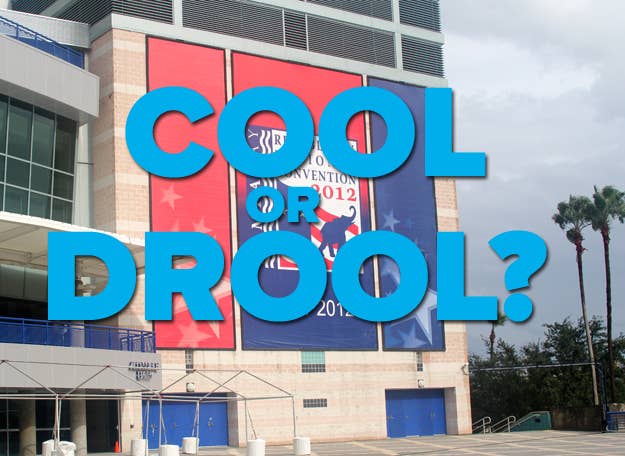 Cool: When you walk into the exhibition hall, it's a mess of signs...
...and you need to beware of forklifts.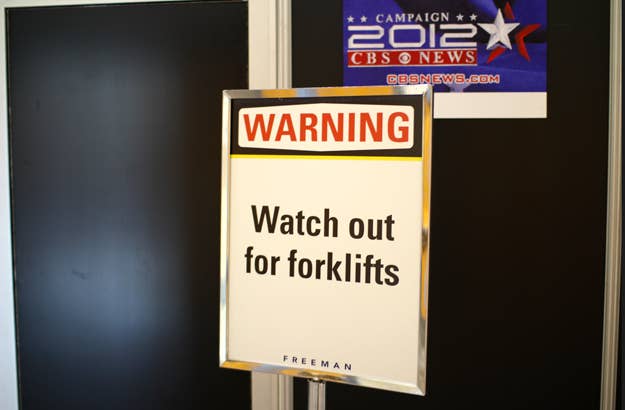 Cool: Big signs.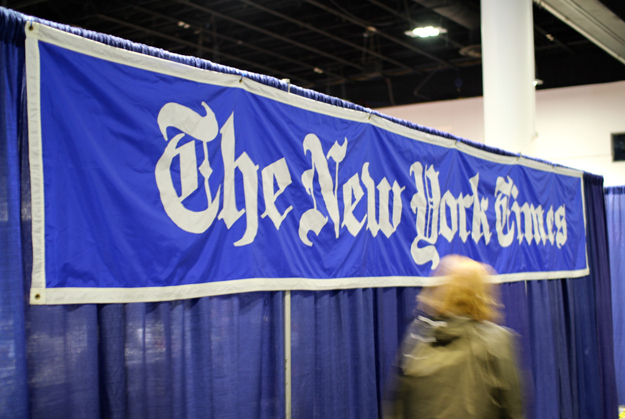 Drool: Empty spaces.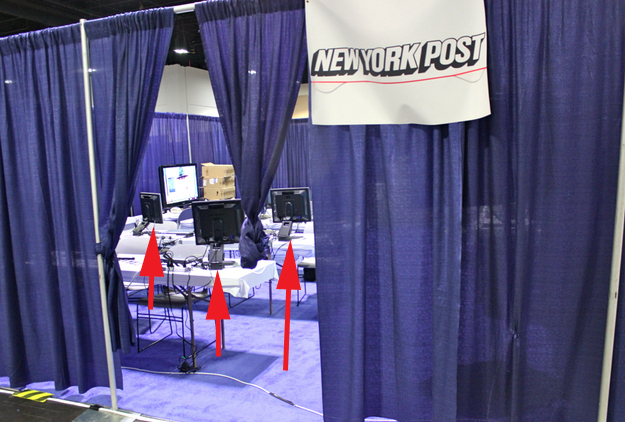 Cool: The Tampa Tribune's swanky space.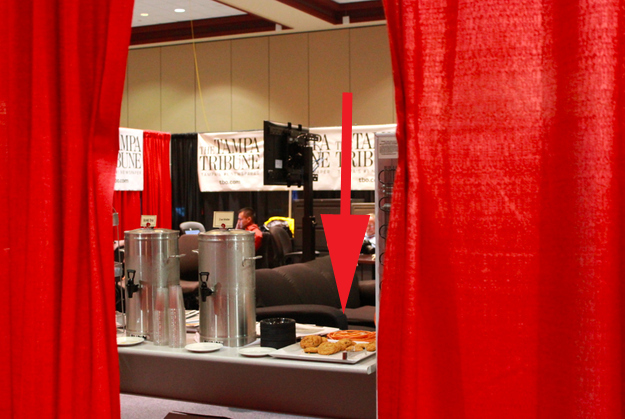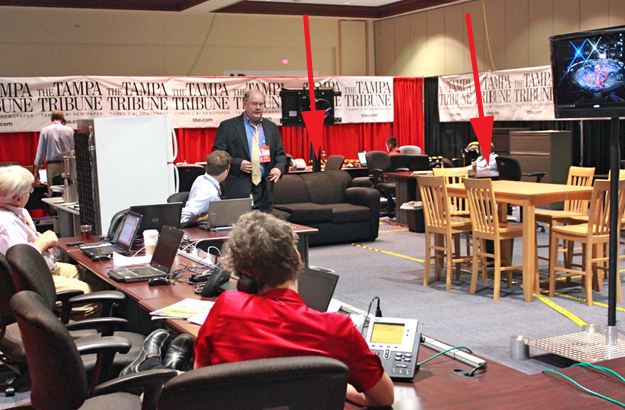 Cool: Being near bathrooms and having a nice chill-out zone.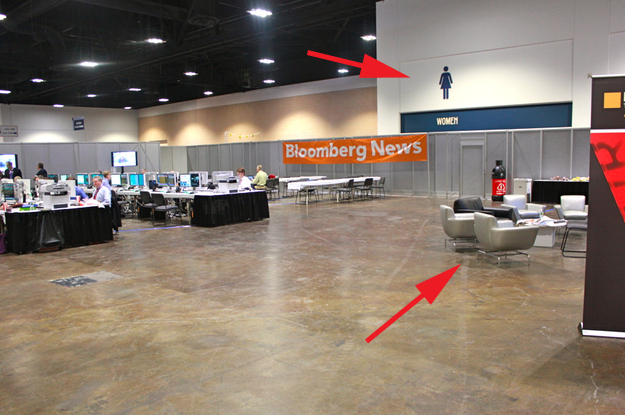 Drool: This color scheme.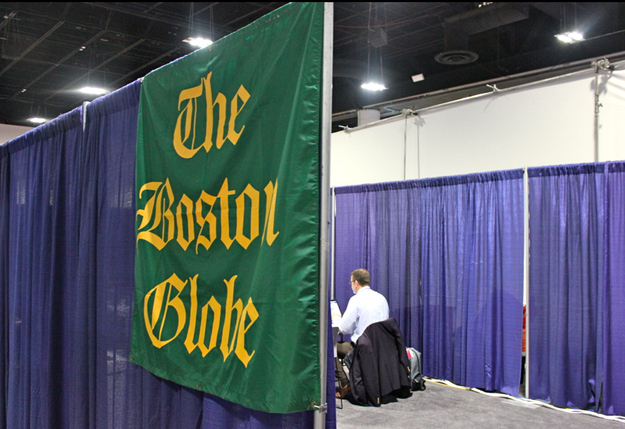 Cool: Goldfish!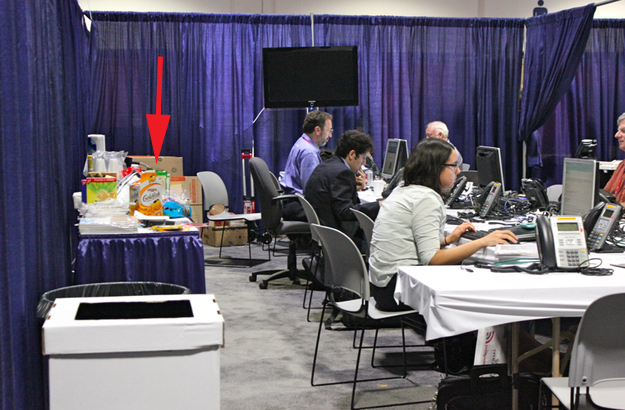 Cool: The newspaper stack.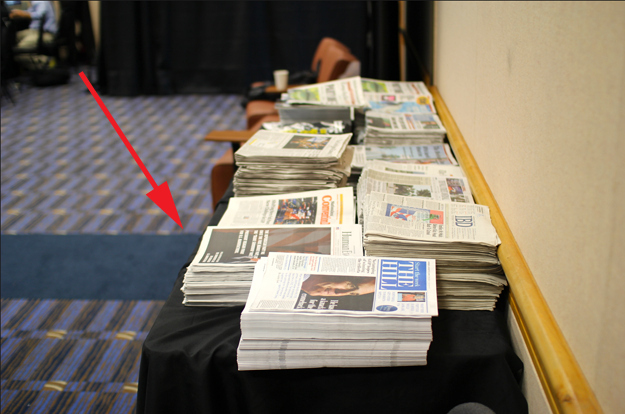 Cool: Working hard.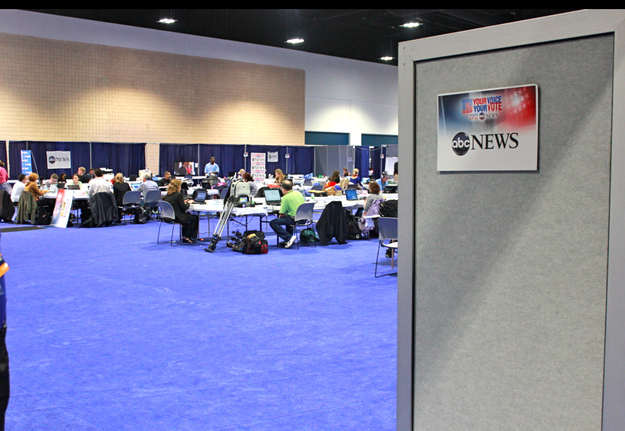 Drool: Walls and locked doors.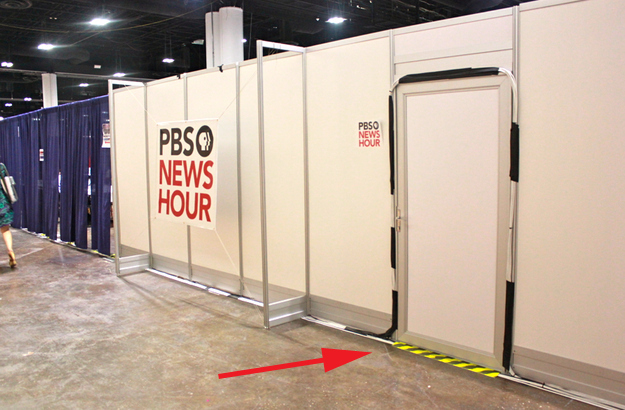 Cool: The woman "guarding" Time Magazine.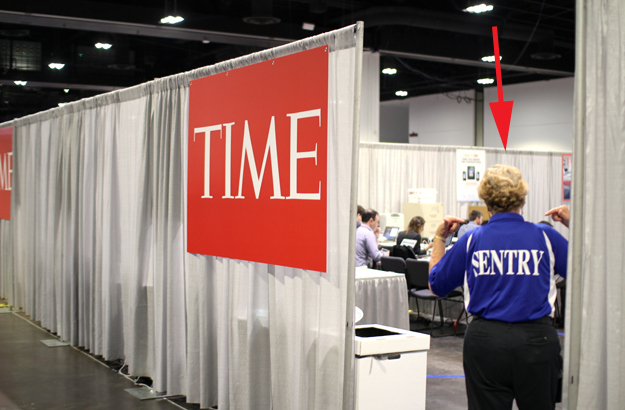 Cool: Flowers.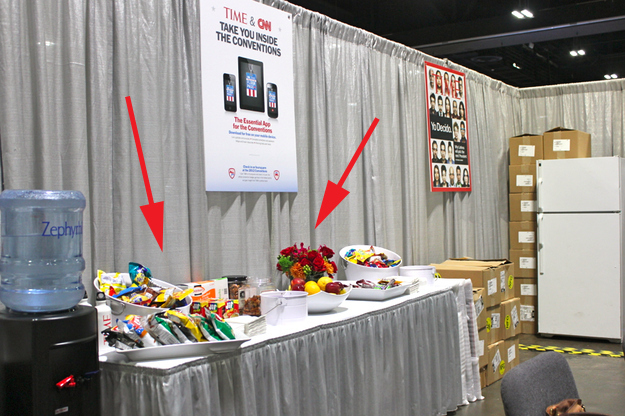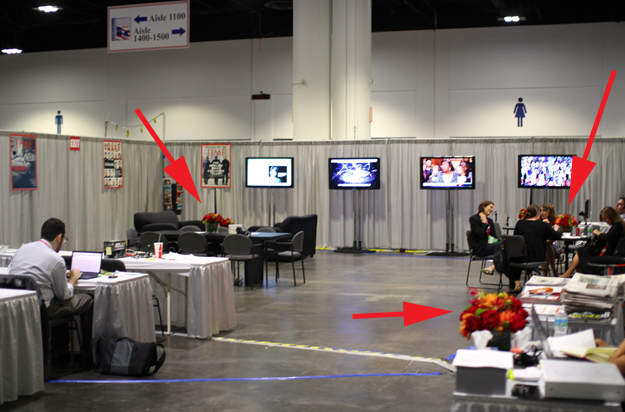 Cool: Huge screens.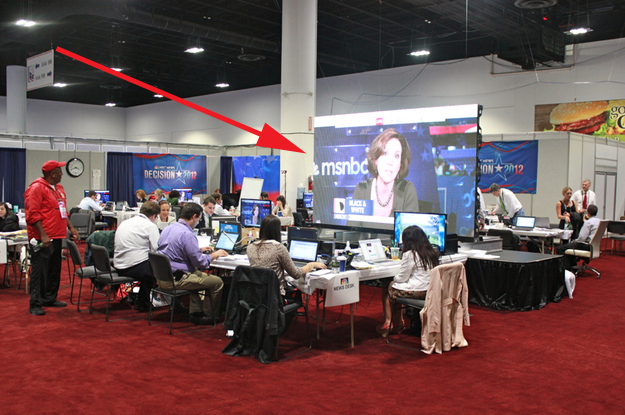 Cool: Snacks.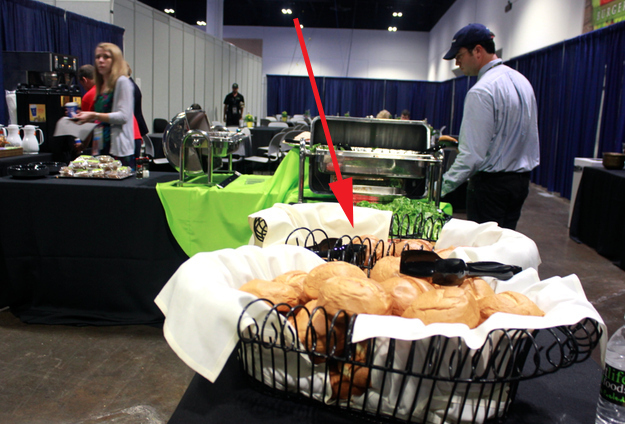 Kingsize Butterfinger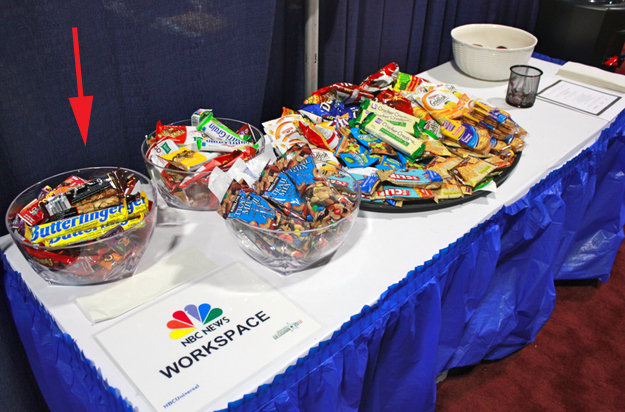 An. Entire. Freezer. Filled. With. Freeze. Pops.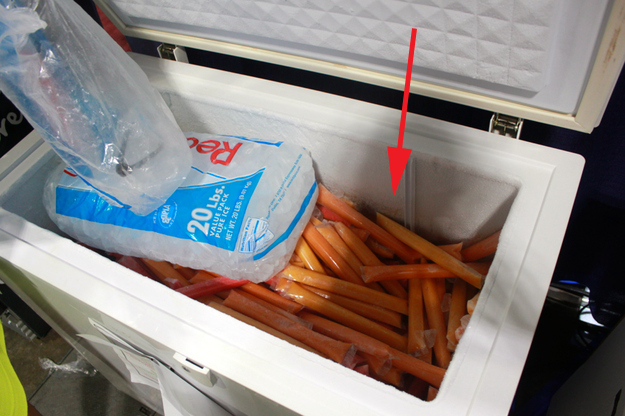 Drool: Unused space.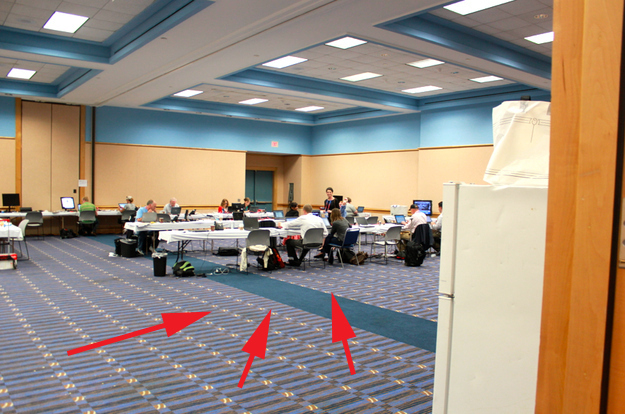 Cool: AP vs. Reuters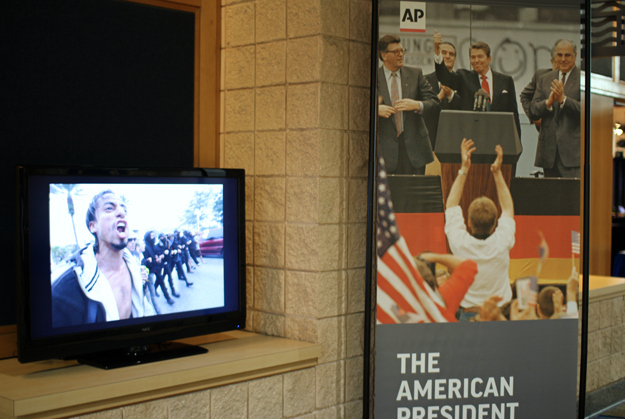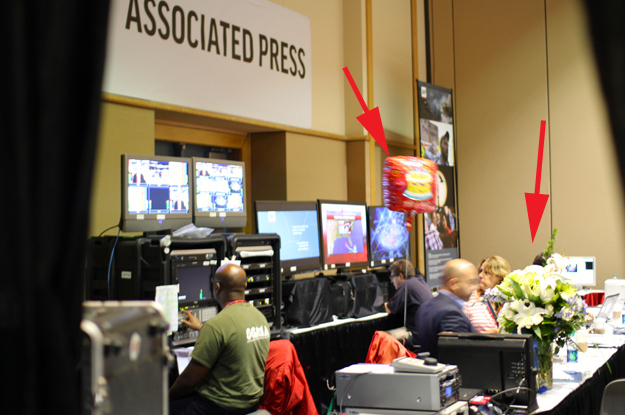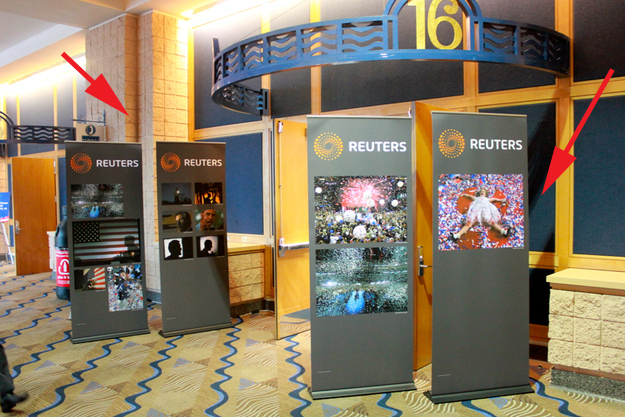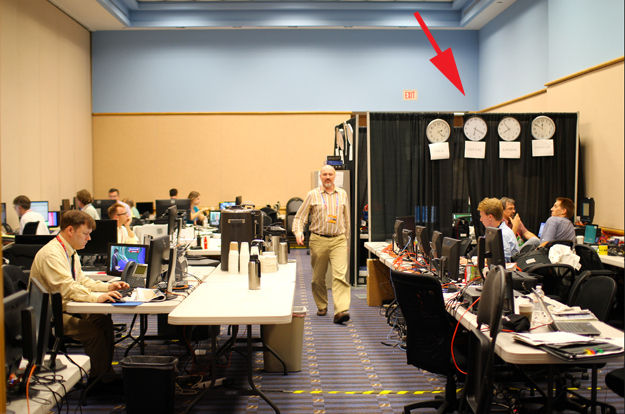 Cool: BIG NAME.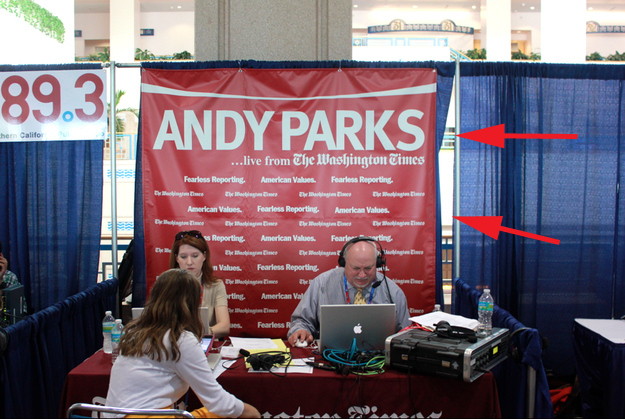 Drool: Empty workspaces.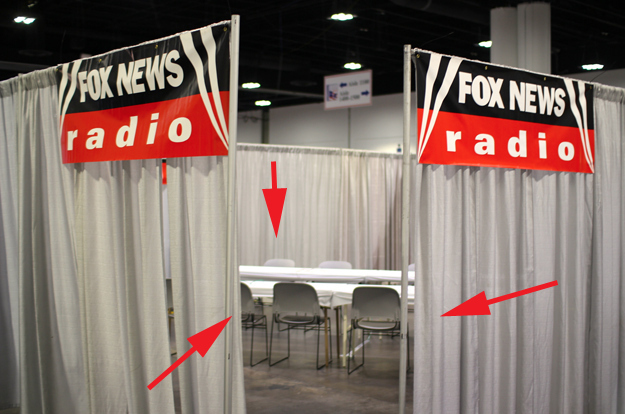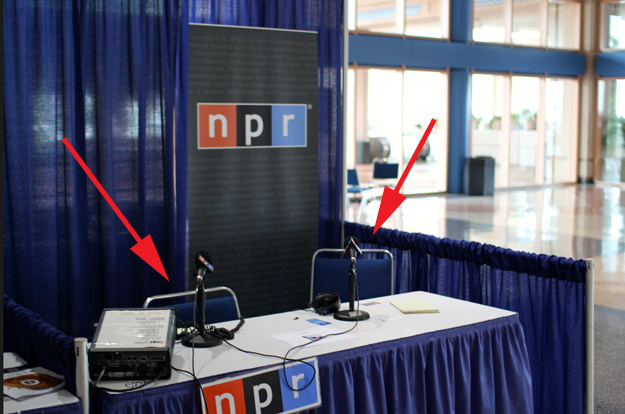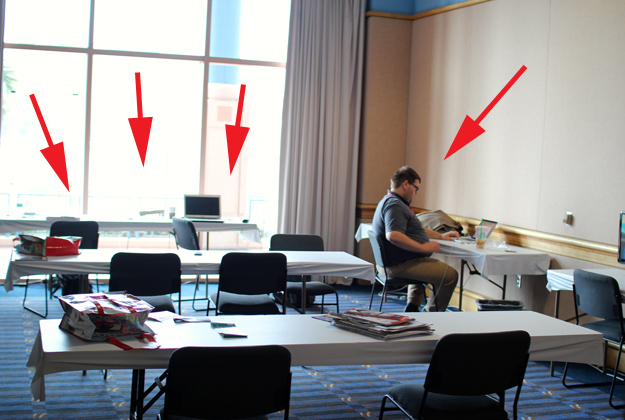 Cool: Geraldo.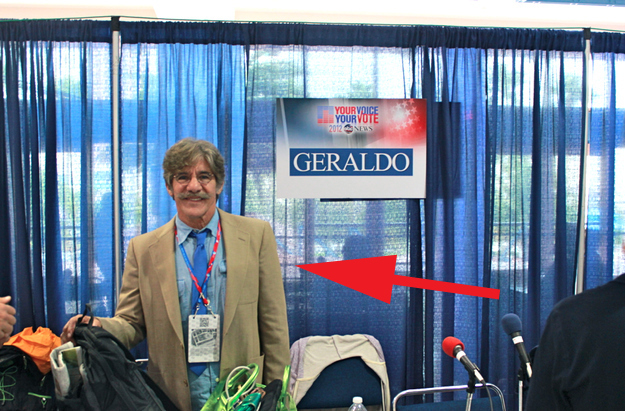 Cool: Birthday balloon.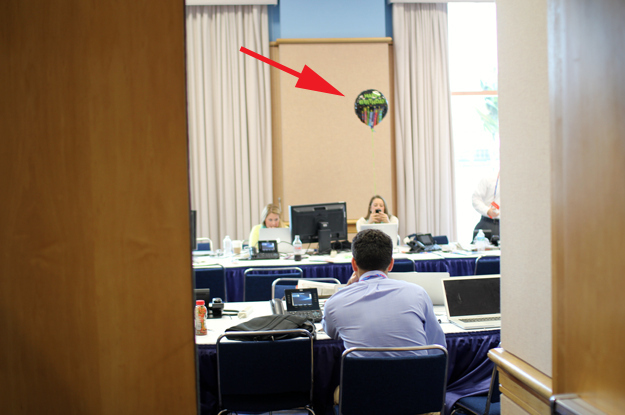 Cool: Patriotic signs.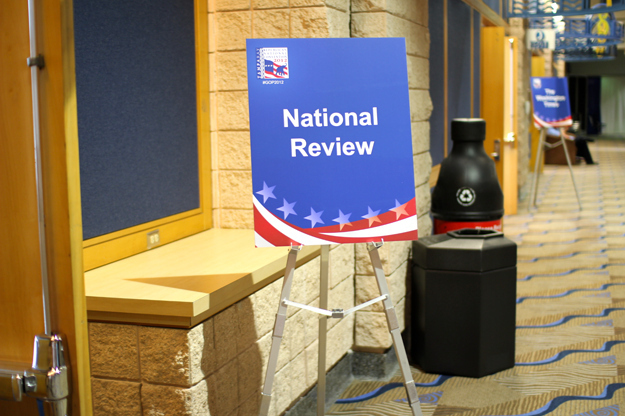 Drool: Accidentally knocking over signs.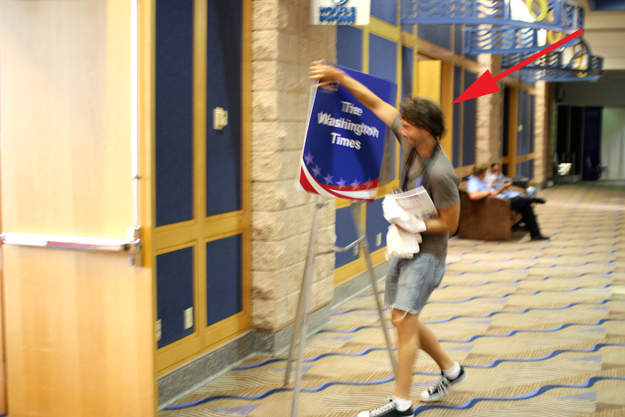 Cool: The random condiment stations scattered throughout the convention hall.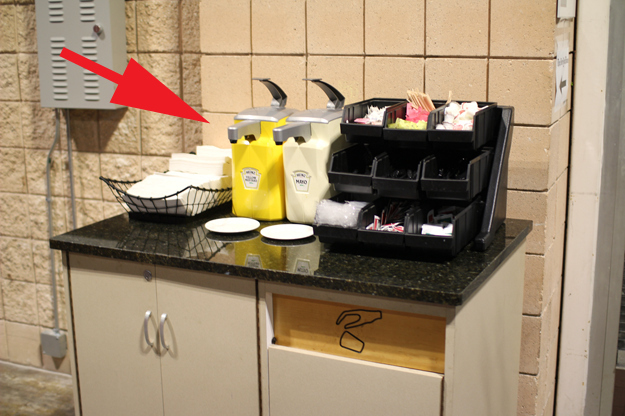 Cool: This sandwich sign.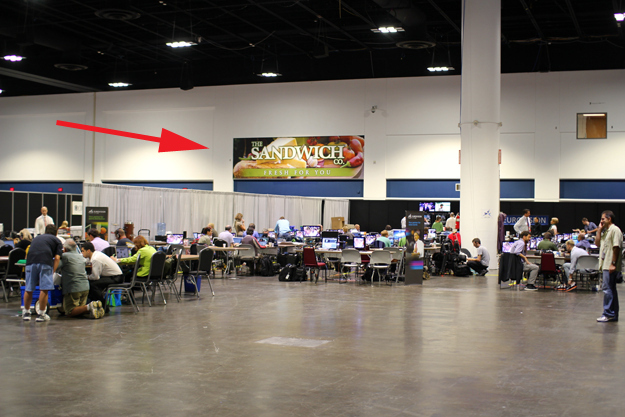 Cool: Huffington Post's sign...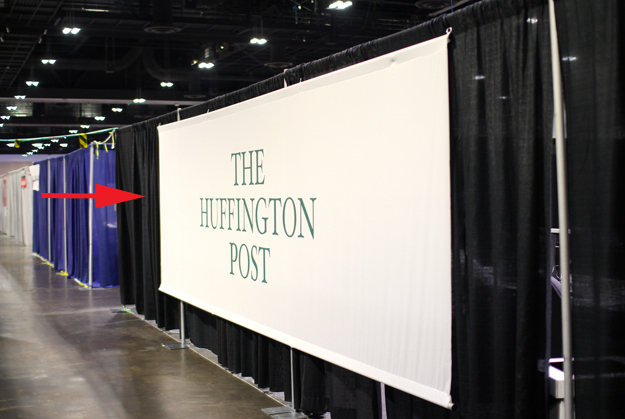 ...and adorable snack table.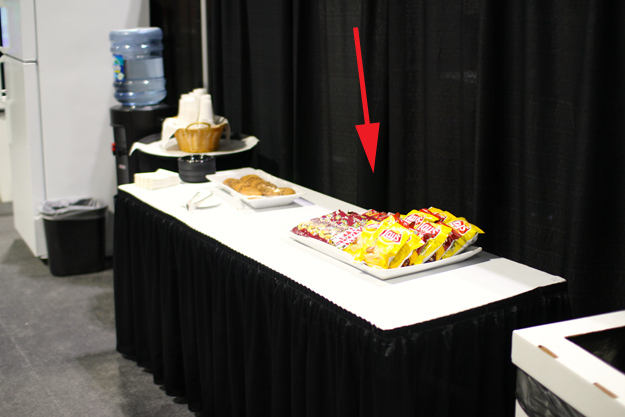 Drool: Huffington Post's abandoned couches and unplugged TV.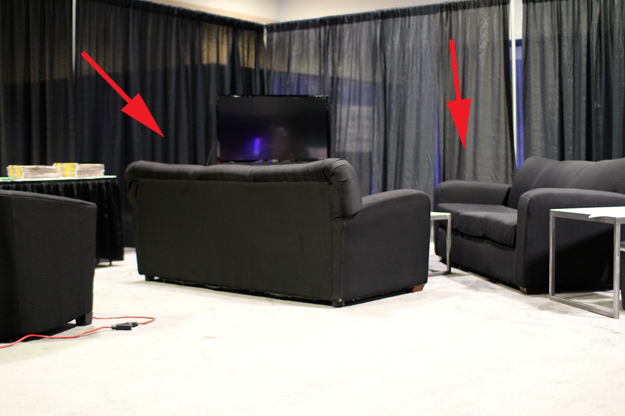 Cool: Great free coffee at the Google cafe.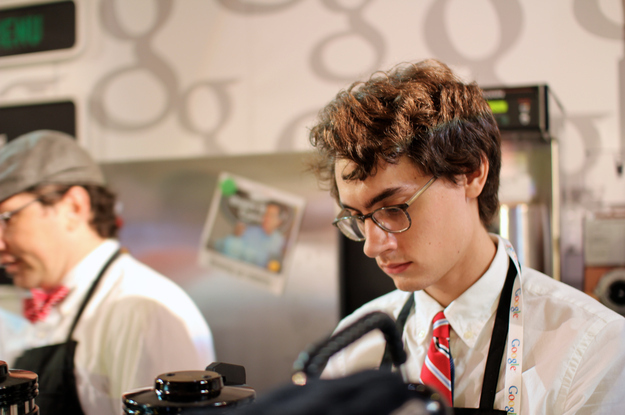 Drool: These t-shirts.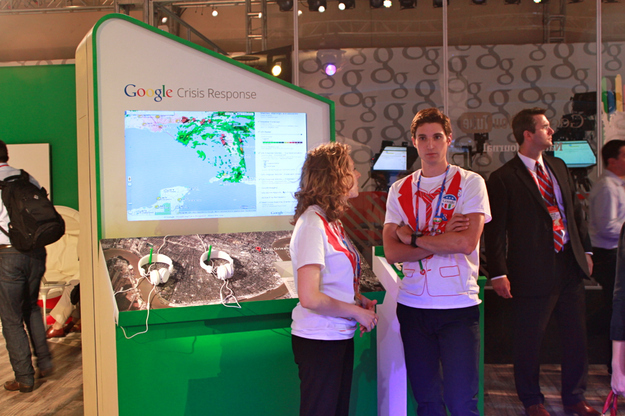 Cool: The Facebook/Twitter/Eventbrite space.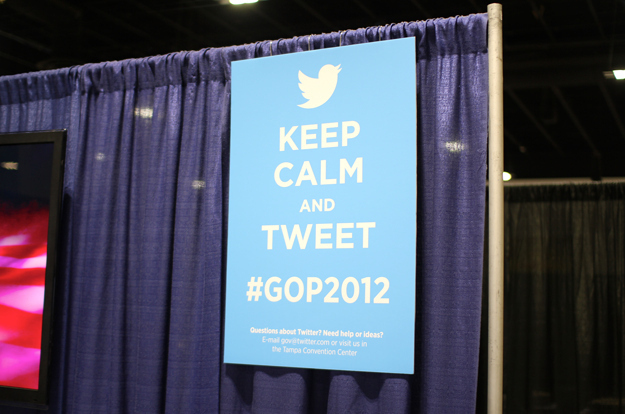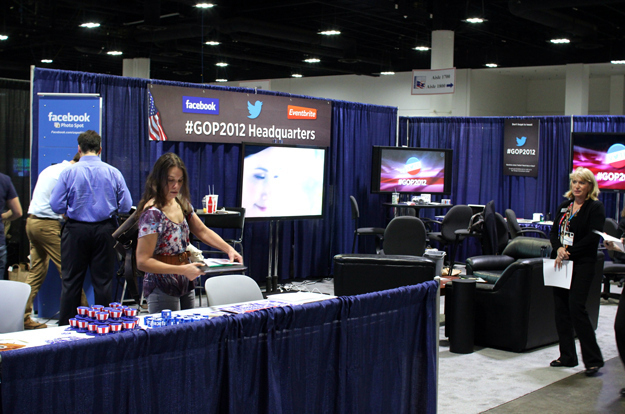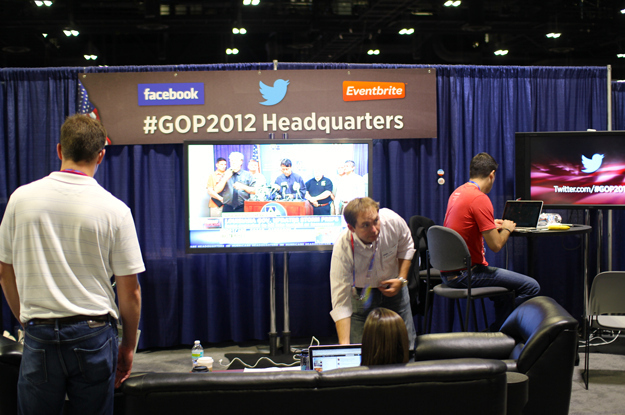 Cool: The Google Cafe.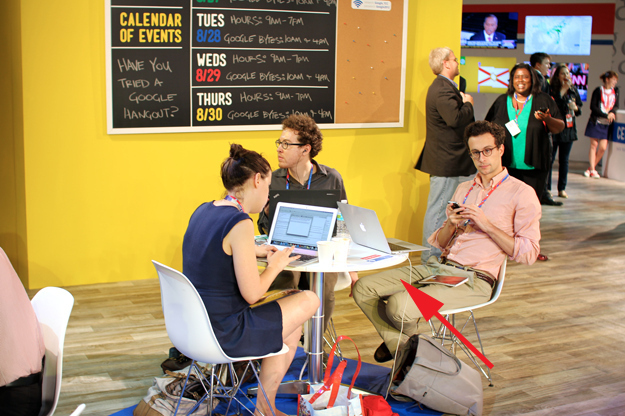 Drool: Not having walls.