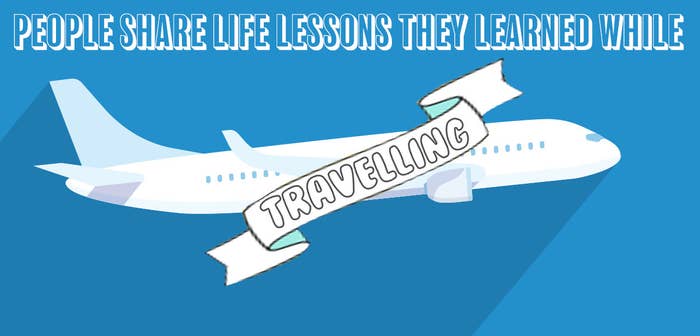 1.
Enjoy your own company.
"When I was 24, I decided to use the little savings I'd accumulated from my first job to leave the country for the first time and visit a friend studying in Edinburgh, Scotland.
"I had fun staying with her, but the most important parts of the trip were the times when I was alone. I took a bus tour through the Scottish Highlands; I shared a room in a hostel with another woman in her thirties, who told me that her parents wanted her to settle down, but that she wasn't ready and had more of the world to see; I spent a weekend in London, and with no smartphone and no idea where anything was, I spent time wandering the city and accidentally running into monuments.
"I felt like I'd finally figured out how to enjoy my own company. It was an important lesson."

—Jana P.
2.
Go easy on yourself.
"This is a lesson I'm kind of still learning: Don't try to jam too much into one trip. In many of my travels, I spent a ton of time in transit and was not able to fully enjoy each place I was visiting. The same goes for things back home: Unless you sacrifice significant amounts of sleep, you're just never going to be able to do everything you have on your endless to-do lists — so don't attempt to!"

—Victoria H.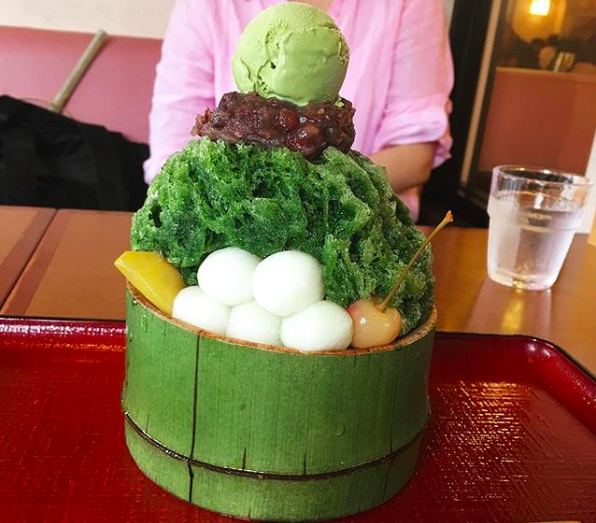 3.
Try everything once.
"I was lucky enough to spend the summer in Tokyo with a host family after I graduated from university, and I'll always remember this one evening I went out with my host mom and her friends to an Izakaya. They would have me take a bite of something first and then tell me what it was. Without that experience, I never would have known that I LOVE takoyaki (fried octopus balls) or anmitsu (red bean paste) so much! Now I try to approach new situations with the same positivity and enthusiasm that I did at that Izakaya."

—Emily C.
4.
Just don't try too hard.
"I just took a trip to Paris for the first time, and something I kept in mind the entire time was this quote from the late Anthony Bourdain about going to Paris (and anywhere new, really). He said that the best way to enjoy the privilege of seeing Paris in your lifetime is to do as little as possible while you're there. Go for a walk, catch a morning buzz with breakfast, drink good wine, read a book. Just exist there, relax, acclimate to the culture, and be. It made me realize that travelling does not have to be the version of 'life-changing' that we build up for ourselves: It can change us in many ways, both good and bad, and that's why it's a gift to be able to do it."

—Mandy C.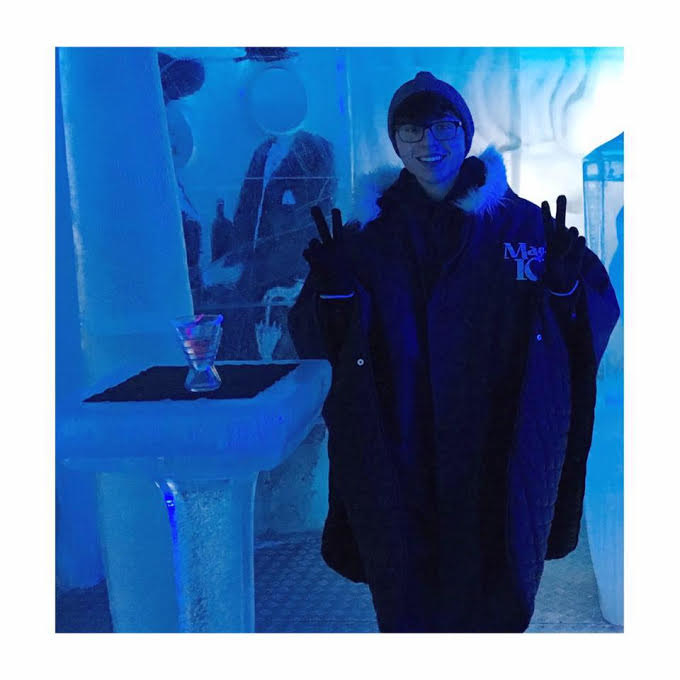 5.
One isn't the loneliest number.
"A couple of years ago, I went on a jam-packed European excursion with a friend. The plan was to venture to London, Prague, and Oslo — but my friend got sick halfway through the trip and literally could not do anything with me.
"I knew I couldn't just sit around and do nothing, so I learned to have fun on my own. I went on hikes, took foreign public transportation, and even stopped by an ice bar in Oslo by myself. I'm an independent person by nature, but foreign travel solo takes you to a whole new state of being."

—Kyle D.
6.
Do as the locals do.
"If you have the opportunity, talk to locals! Some of the best travel experiences I've had have nothing to do with sightseeing, but just getting to know people from different backgrounds and cultures is so fascinating. I learn so much more from the people around me than going to museums, landmarks, wherever (although that stuff is a blast, too). There's just no substitute for connecting with another human!"

—Kemi A.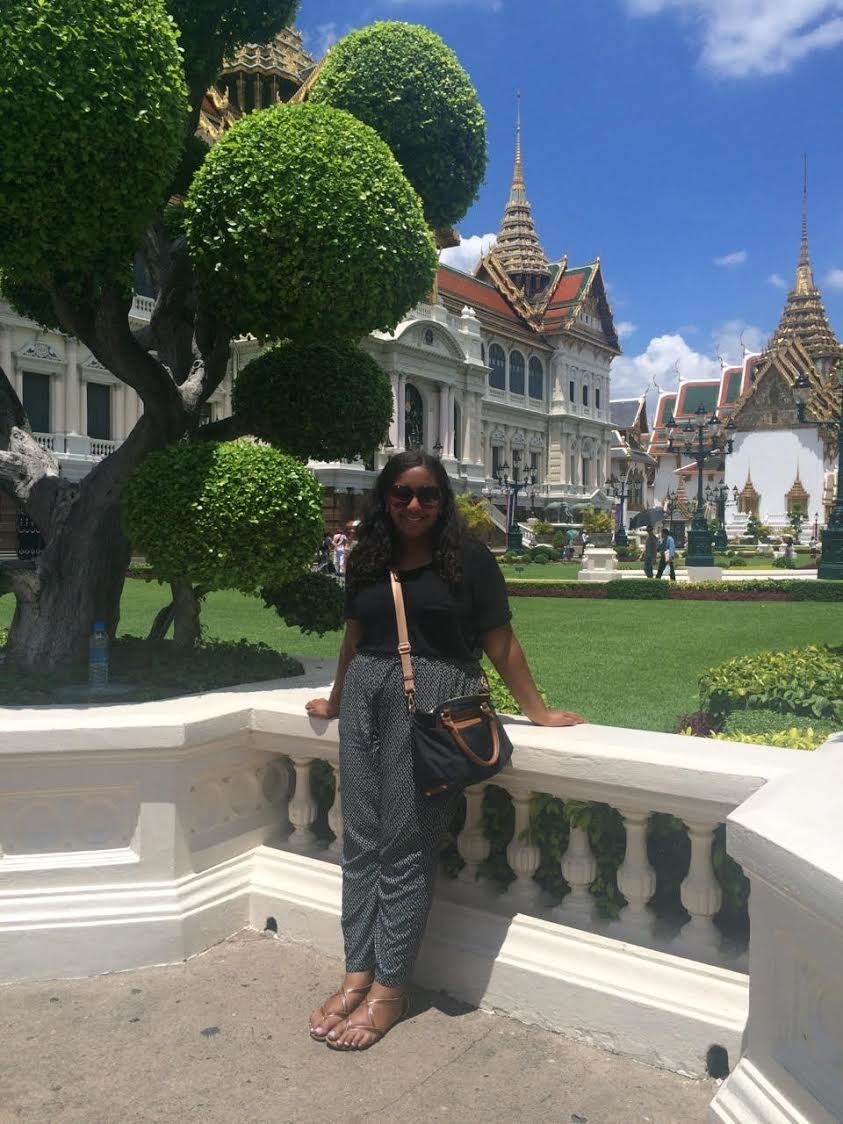 7.
Write it all down.
"Journaling has become my best travel-inspired habit. You won't remember everything from your trips, so you'll thank yourself for reflecting and documenting what you experience and learning from it while it's still fresh. I started journaling when I visited Bangkok and Taipei when I was 21 and have since made it a point to journal at the end of each day, writing in as much or as little detail as I want. Live in the moment, see everything, do everything, meet people, remember their names, and then write it all down!"

—Samra S.
8.
Immerse yourself in another perspective.
"I went on a bike trip to Vietnam with my family a few years back. We were biking through a small fishing village near Hội An and passed a woman crouched in a boat, bailing water out of it with what seemed at first to be a simple bucket. As we approached her, however, we all simultaneously realized what the bucket actually was: an American soldier's helmet.
"I was struck by the sight of this woman, repurposing such a traumatic piece of history for her own survival. And I realized in that moment that the only way to understand other people is to immerse yourself in their perspective. To this day, I commit to empathizing with people. Because if I don't let myself get close enough, I may never know what their bucket is."

—Sam C.
What's your greatest travel lesson? Share it in the comments!