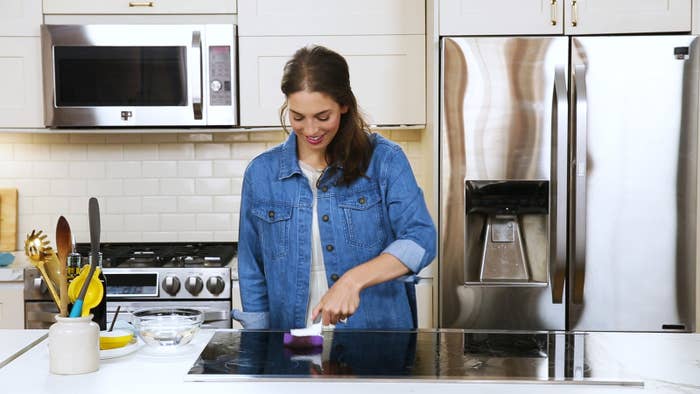 Instructions
1.Clean glass stovetop with Scotch-Brite Glass Cooktop Wand and Pads:
A. Sprinkle a small amount of water on a cool cooktop surface.
B. Scrub cooktop surface to remove all burned-on food mess.
C. Wipe cooktop with a clean cloth.
2. Send menu and recipes out to party guests to help them figure out what to expect and what to bring to the party.
3.Prep all ingredients beforehand for an easier cooking experience.
4.Get out/prepare all pots and pans that will be used for cooking.
5. Set up workstations in the kitchen to make the most out of counter space and keep everything organized. Have a fun party!