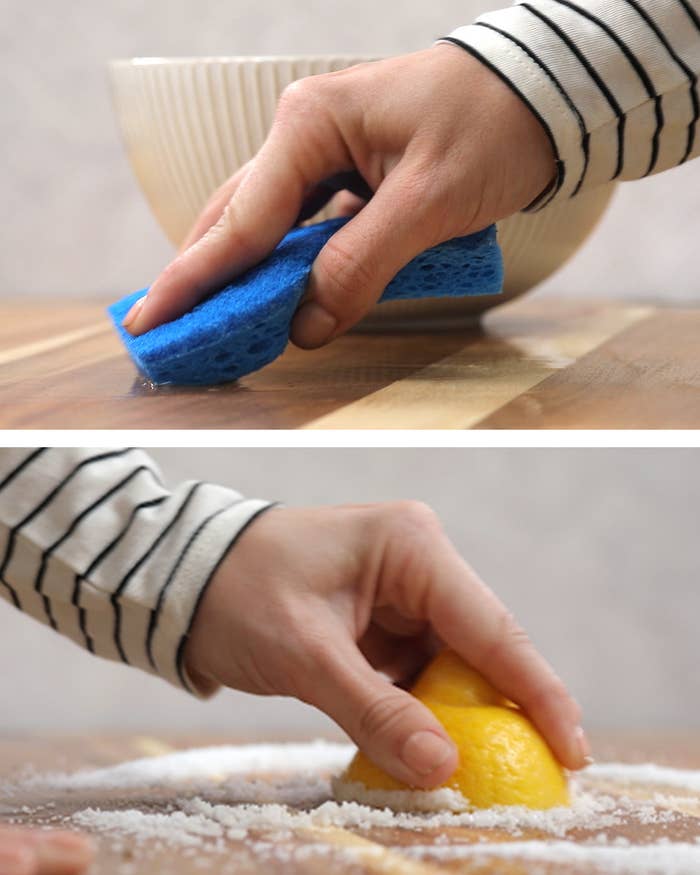 After prepping for a big summer blowout, your countertops and cutting boards will need some TLC. Cleaning wood requires a little more care than other surfaces, but with these simple tips and a Scotch-Brite™ sponge, your wood will look better than new.
Soap + Vinegar:
After scraping off any leftover food, you can do a quick wipe-down of your tabletop or cutting board with mild dish soap. After rinsing, spray with white vinegar and wipe clean with a Non-Scratch Scotch-Brite™ sponge.
Salt and Lemon:
For some of those stuck-on messes, you can use ingredients from your kitchen to get it clean. Sprinkle some salt and use half a lemon to scrub your board clean. Afterwards, wipe down with a Non-Scratch Scotch-Brite™ sponge for a sparkly board.
Hydrogen Peroxide:
Get some hydrogen peroxide out of your medicine cabinet to get those hard-to-scrub stains off your butcher block. Simply dilute the peroxide in some water and use a Scotch-Brite™ sponge to rub away tough stains, from red wine to beet juice.