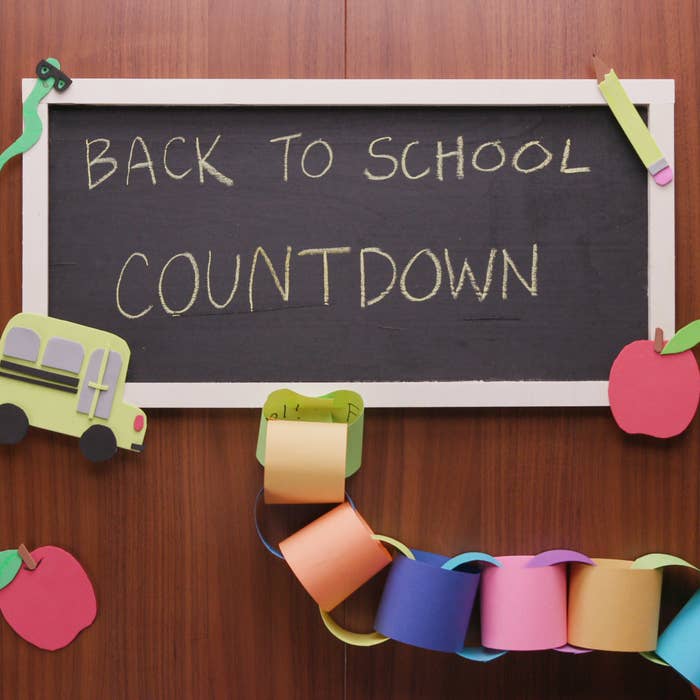 MATERIALS:
Blank wood sign
Chalkboard paint
Construction paper
Marker
Foam sheets
Scissors
Scotch® Double Sided Tape
Scotch® Magic™ Tape
INSTRUCTIONS:
1. Paint the wood sign with chalkboard paint and let dry.
2. Create decorative cutouts from the foam sheets and use Scotch® Double Sided Tape to attach them to the wood sign.
3. Cut the construction paper into 10"x2" strips. On each strip, write a mission for each day leading up to the start of the school year. Take turns with your child so you both accomplish tasks and fun activities by the end of summer!
4. Make a paper chain by looping the strips of paper one after another, securing each paper loop with Scotch® Magic™ Tape.
5. Staple the top loop to the bottom of the wood.
6. Start counting down the days to the new school year by pulling off one loop each day and completing the mission written on it!