This post has not been vetted or endorsed by BuzzFeed's editorial staff. BuzzFeed Community is a place where anyone can create a post or quiz.
Try making your own!
This Is What The Only Other Diamond Jubilee Looked Like
Queen Victoria did it over 100 years ago!
It was 1897, and Queen Victoria was 78 years old. In her diary, she wrote,
No-one ever, I believe, has met with such an ovation as was given to me, passing through those six miles of streets... The crowds were quite indescribable and their enthusiasm truly marvellous and deeply touching.
The cheering was quite deafening and every face seemed to be filled with (real) joy.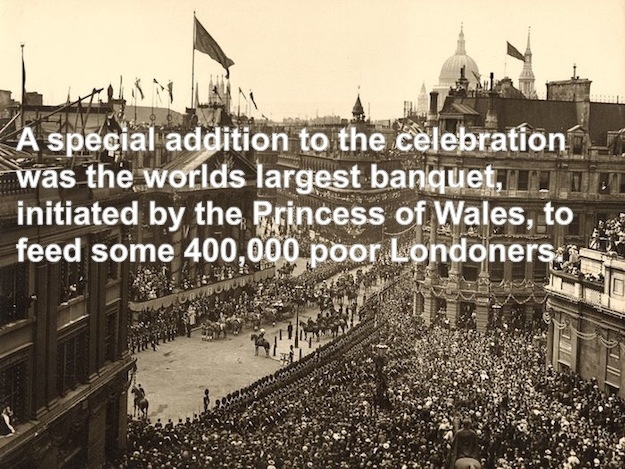 Queen Victoria died three and a half years after this celebration, and still holds the longest reign in the history of the U.K., Queen Elizabeth II holding the second longest reign. The next few years will tell if Victoria is surpassed.