This post has not been vetted or endorsed by BuzzFeed's editorial staff. BuzzFeed Community is a place where anyone can create a post or quiz.
Try making your own!
The Best Ways To Mark Your Moving Boxes
If you've ever moved before, then you know just how stressful and exhausting things can be. Especially when it comes to the part where you have to pack every little thing you own into an ungodly amount of shipping boxes. It takes a ton of time, and keeping them organized is a chore and a half. After all, the boxes all look exactly alike, so trying to tell them apart is like telling the sun not to set. It just doesn't happen. That is why we have written this article for you. We want to show you ways that you can better mark your moving boxes, to help keep them organized and take your moving experience from being a nightmare to an absolute dream.
First, before you do anything with your move you need to make sure that you actually have the proper shipping boxes and packing supplies in place. If you try to start your move without doing this step first, you'll just wind up frustrated and wasting a ton of time running back and forth collecting everything that you need. So, make a plan and gather all of the proper materials before embarking upon the task of packing all of your items away into boxes.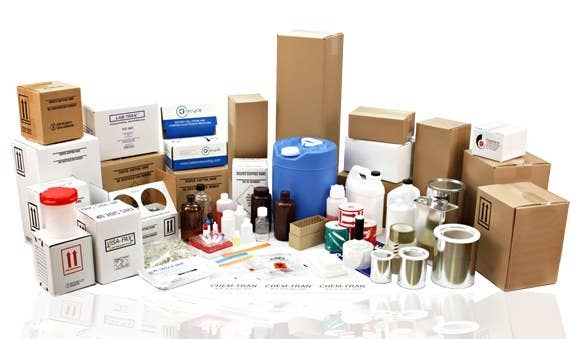 Some of the types of materials that you will need are shipping boxes, colorful markers, colorful labels, bubble wrap, packing paper, tape, etc. All of these things are going to help you better label, organize, and secure your items so that way they get to their new location safely, neatly, and securely. We especially encourage you to not skimp on the colorful markers or labels, as these are the main staples in helping you truly stay organized during the moving process.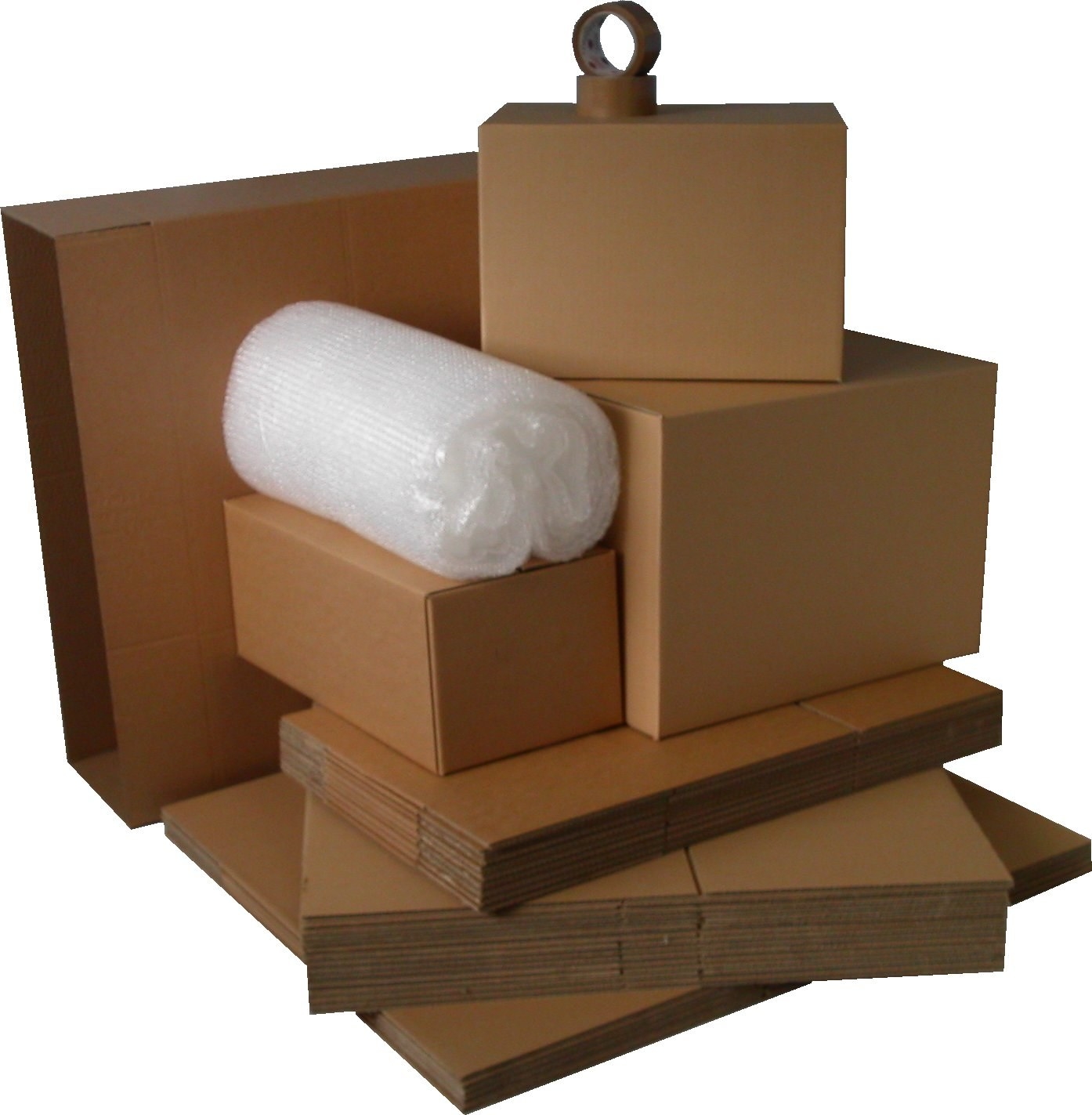 Once all of your supplies have been gathered, now is the time to start packing and labeling your boxes. We recommend that you start packing away one room at a time. The reason we suggest packing one room at a time is because you can group items that belong together in the same box. Plus, it also makes it easier to label the box. For example, let's say you're packing away the kitchen, and you have multiple boxes, you can then label them as kitchen #1, kitchen #2, kitchen #3, and so on.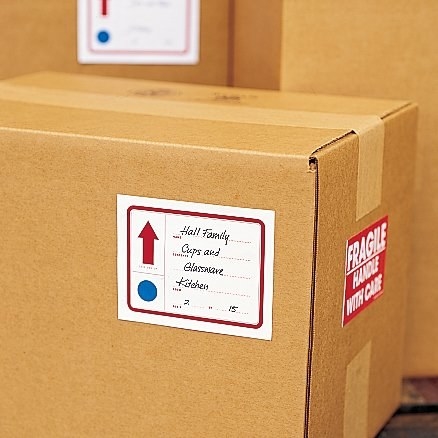 We also suggest that you not only pack one room at a time, but you also color coordinate each room. This will allow you to visually see where each box goes and the types of items that are in each box, without having to actually read what is on the box. Make sure that you have a master list that identifies each of the colors and the corresponding rooms.
Next, we suggest that you create a master inventory list of all of your household items. So, as you pack away each box and label it, you transfer that same information on to your inventory list. For example let's say you are packing in the bathroom, and you have just finished and taped up bathroom box #2. You would then write bathroom #2 and list all of the items that are in the box. Again, this will help keep you extremely organized and allow you to see quickly and efficiently what is in each box to help designate where it will go once you get to your new home.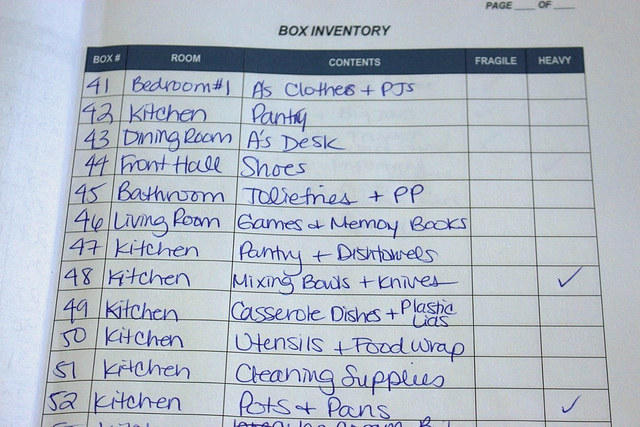 We know moving can be a challenge. That is why we suggest that you follow these tips to help keep you and your family organized during the move. If you can do this, we can guarantee you that you'll eliminate an enormous amount of stress, and allow yourself to enjoy this new journey that you're facing. Happy moving!