1.
Before the fair even happened, the excitement started with the order forms: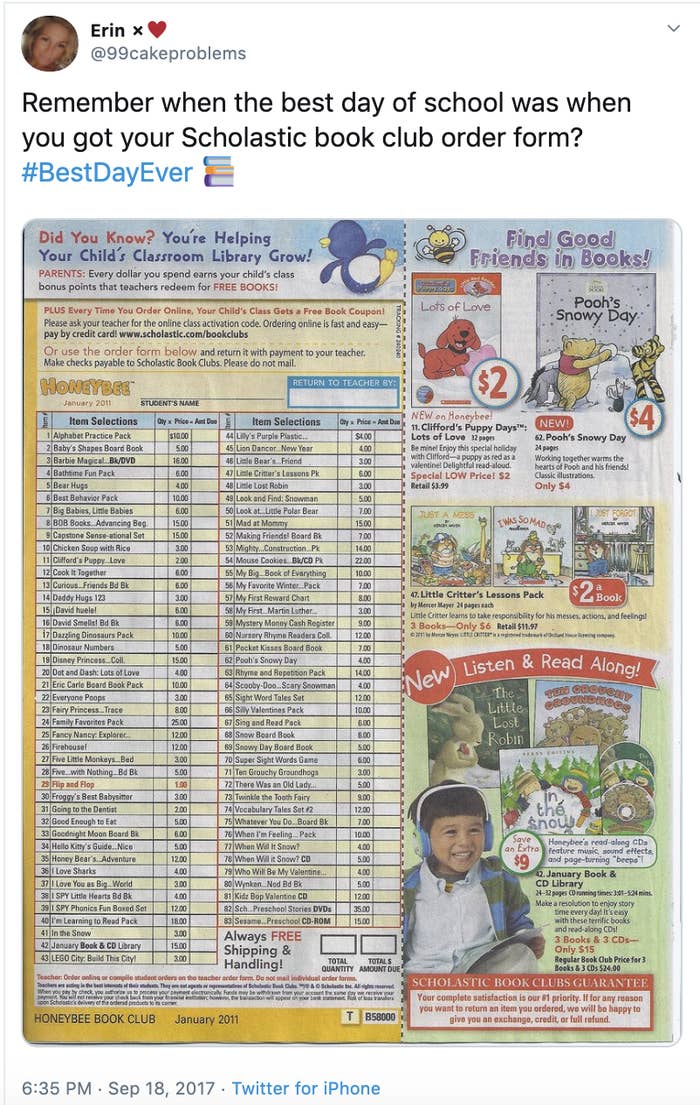 2.
And when you walked into the school gym or library on a fateful Monday morning and saw these, you KNEW it was about to be a good week: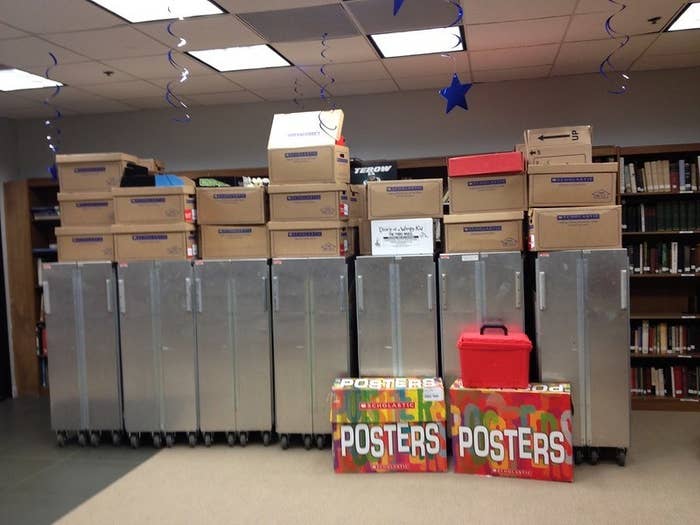 3.
When you finally saw the fair all set up, it brought you joy like you'd never felt before:
4.
You begged your parents to give you money for books, that you'd inevitably mostly end up spending on gel pens and pointy fingers:
5.
After they gave in, you walked into the fair feeling like the richest kid in school:
6.
Then, elementary school you realized you actually had to budget yourself while being mesmerized by all of the cool things:
7.
You and your friends would sneak peeks into cool books like The Guinness Book of World Records and Ripley's Believe it or Not:
8.
Junie B. Jones and Judy Moody were the empowering women each elementary and middle school girl needed:
9.
You felt so adult-like buying ~bone chilling~ books like Scary Stories to Tell in the Dark or Goosebumps:
10.
One of your friends always bought the coolest interactive book of the year, like Coke or Pepsi? or I Spy: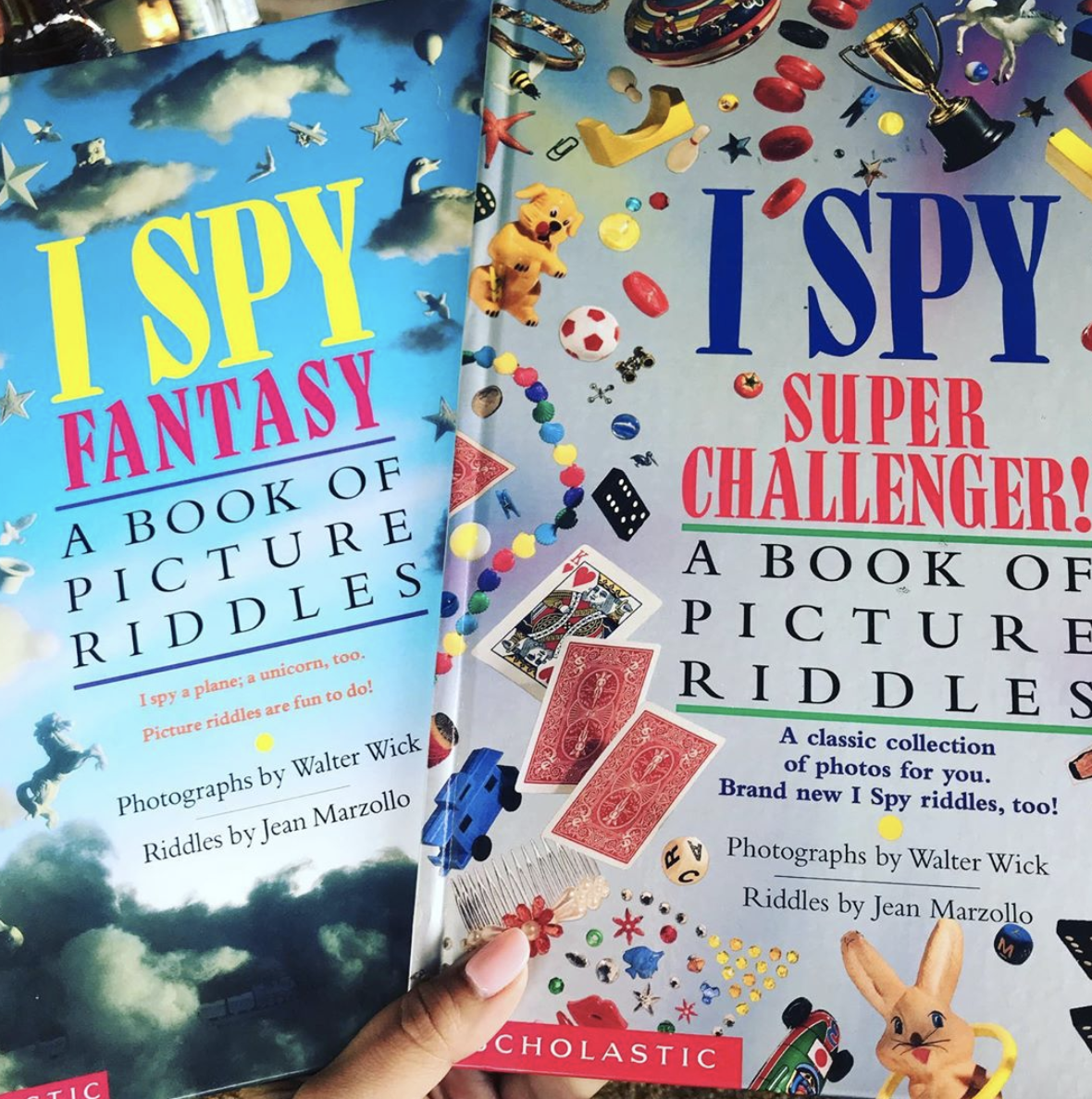 11.
The Magic Tree House, The Spiderwick Chronicles, and Harry Potter helped you escape when life was #rough:
12.
And of course, after picking out the hottest books, you were able to select some cool accessories using whatever was left of the money you were given:
13.
Seriously. The more impractical the eraser, the better:
14.
Trying to write with the fuzzy pens and twisty/color changing pencils in class after you joyfully purchased them was a CHALLENGE:
15.
And you legitimately wanted to read after realizing you now had a variety of fabulous objects with which you could mark your page: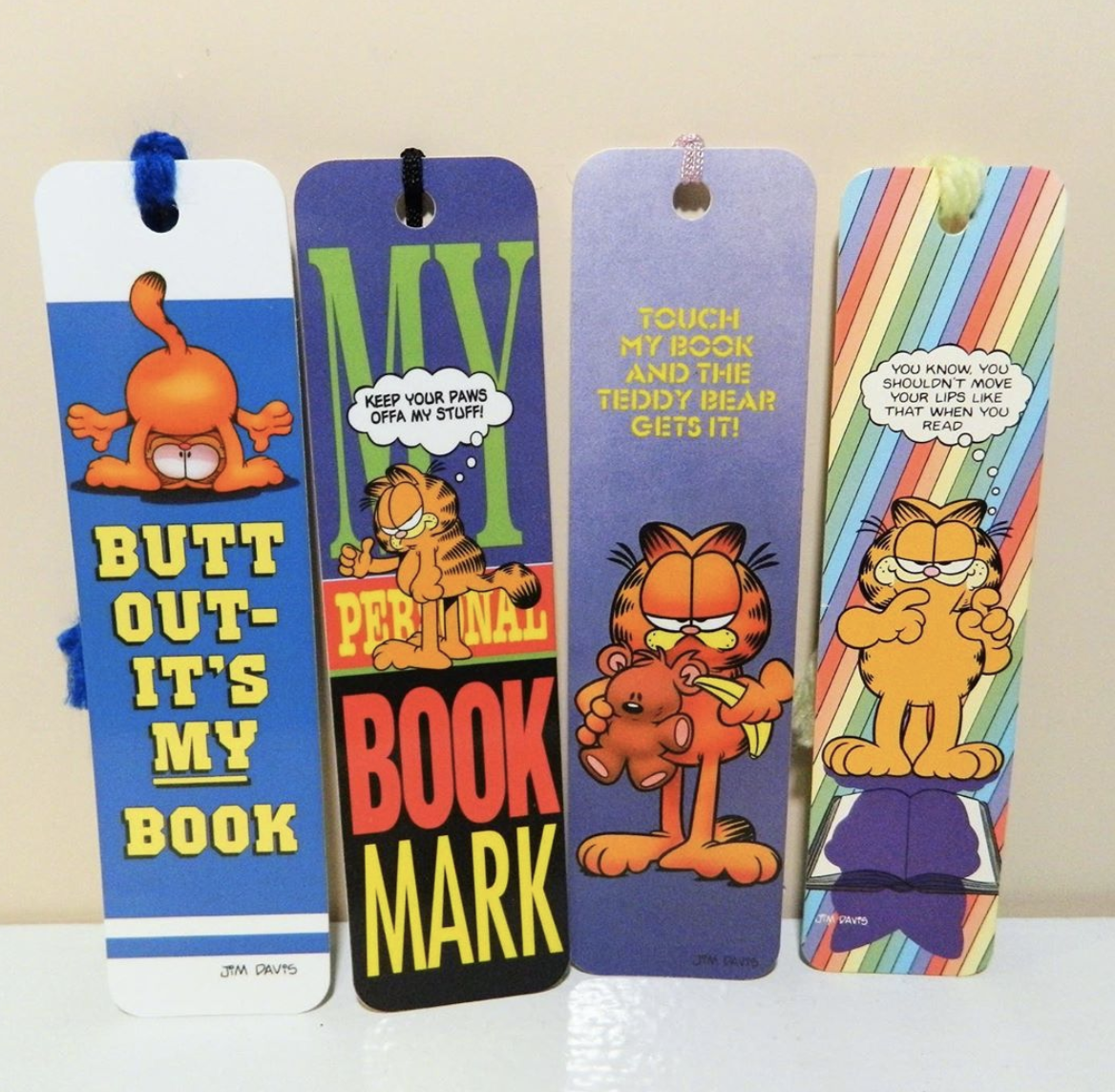 16.
And after all these years, you miss the smell and excitement of the Scholastic Book Fair. Why isn't there an adult version of this?! 😭
Need I say more?