Do you cry infront of people?

I have cried once or twice in my life, but no, I never do.

I have cried in front of people. Not like I prefer to do it, but of course I have!

Where would you like to go to?

Pick a guy! Yeah I know, they are holding a baby...

What is the most important thing in life?

A bottle of scotch and your career!

Doing and working with something you really like to do!

Pick a HIMYM quote!

"It's going to be legen - wait for it and I hope you are not lactos intolerant because the second half word for that one is - dairy."

"And by M-E, he means me, Marshall Eriksen, star of Teds gay dreams,"

"You can ask the universe for signs all you want. But ultimately, we only see what we want to see, when we're ready to see it."

"Everyone I know is getting married or pregnant. I'm just getting more awesome."

Choose a picture.

This one. Lookin' good in suits.

This one. It speaks to me.

This one. Lol where does it come from?

This one. Simple but stunning.

This one. Beautiful smiles.

This one. Brings back the good memory.

This one. It's an easy but eye-catching photo.

HIMYM ends, but its legacy lives on. Will you remember HIMYM for the rest of your life?!

Of course I will! The adventure, the romance and the comedy.

Yup, but I'm not that crazy about it... Just move on. *moving on*

Nope. When I turn 80 my memory will start fading away.

One last question... Was Tracy... The one?

I said oahoah, shut up and dance with me.

They married each other, so I guess so...?

I prefer Victoria, Stella or someone else.
Are You Robin Scherbatsky Or Lily Aldrin?
You got:

Robin Scherbatsky
You are just like Robin Scherbatsky. You are proud of yourself, honest, funny, generous and if you need to - Hard working. Like Robin, you want to travel around the world and discover undiscovered beauty. You want to try out new things like being a pop star. Smoking cigars, taking a glass of wine, playing hockey - Your small little favourite things.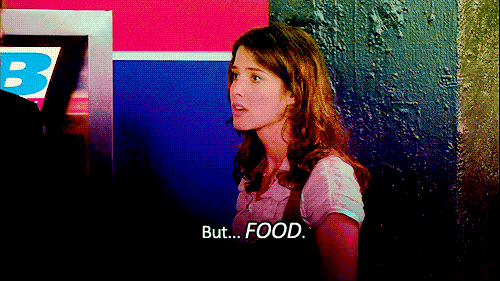 You are like Lily. You are a very good friend, you can push them up and make them stand on their feet again. People think you are a cute little short thing, but if they get to know you better, they will realize that you are a sassy badass. You are creative and have a big sense of humor. If you get angry, you get really angry. But you are usually kind and positive.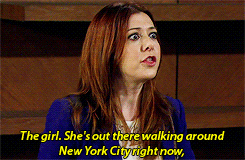 This post was created by a member of BuzzFeed Community, where anyone can post awesome lists and creations.
Learn more
or
post your buzz!