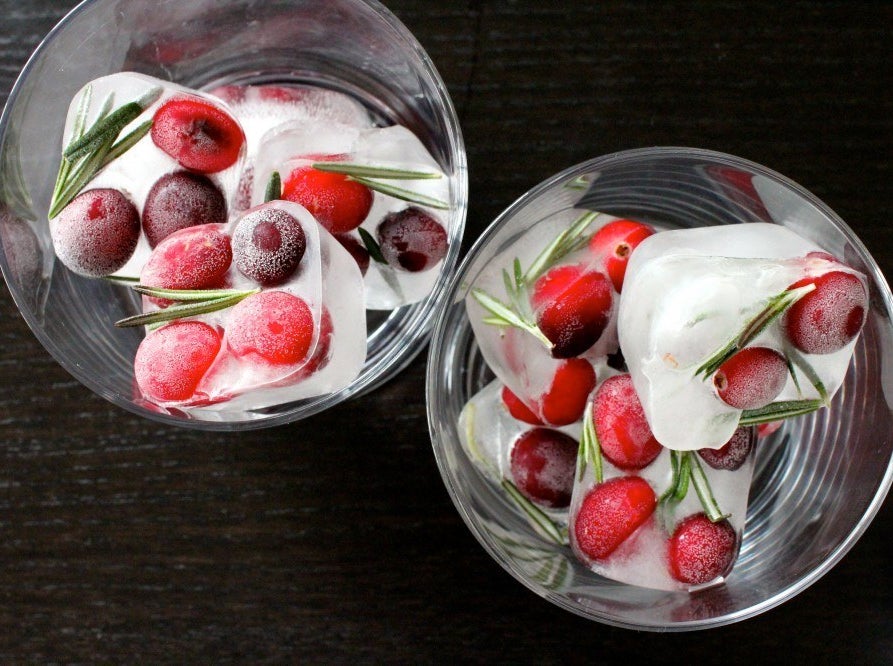 See how to make your own festive cubes here.
2.
Crushed Peppermint Cubes
Smash up a candy cane and toss the crumbs into your cube for extra refreshMINT.
4.
Lemon-infused Cube
6.
Chocolate Pudding Cubes
Fill the tray with pudding or yogurt for an extra tasty dessert!
Freeze black currants IN black currant juice for total tartness delight.
11.
Mix and match and try them all!
Why settle for just one flavor when you can have a bunch at once?!
Sauza® is a registered trademark of Tequila Sauza, S.A. de C.V. and is used with permission.
Sauza® Sparkling Margarita, 9.95% alc./vol. ©2014 Sauza Tequila Import Company, Deerfield, IL.