Via urbanoutfitters.com

Def Leppard Oversized Tee

Via urbanoutfitters.com

Kimchi Blue Velvet Lace Cami

Via urbanoutfitters.com

Via urbanoutfitters.com

Via urbanoutfitters.com

Short Sleeve Button-Down Shirt

Via urbanoutfitters.com

Via urbanoutfitters.com

Via urbanoutfitters.com

Via urbanoutfitters.com

Via urbanoutfitters.com

Via urbanoutfitters.com

BOG Collective Maxi Skirt

Via urbanoutfitters.com

Via urbanoutfitters.com

Via urbanoutfitters.com

Via urbanoutfitters.com

Via urbanoutfitters.com

Via urbanoutfitters.com

Via urbanoutfitters.com

Via urbanoutfitters.com

Silence + Noise Bodycon Dress

Via urbanoutfitters.com

Kimchi Blue Cutout Lace Fit + Flare Dress

Via urbanoutfitters.com

Out From Under Evi Midi Jumpsuit

Via urbanoutfitters.com

Via urbanoutfitters.com

Via urbanoutfitters.com

Via urbanoutfitters.com

Motel Gigi Strappy Sequin Mini Dress

Via urbanoutfitters.com

Via urbanoutfitters.com

Silence + Noise Mini Dress

Via urbanoutfitters.com

BLANKNYC Embroidered Moto Jacket

Via urbanoutfitters.com

Via urbanoutfitters.com

Light Before Dark Sleeveless Puffer Vest

Via urbanoutfitters.com

Silence + Noise Eve Bomber Jacket

Via urbanoutfitters.com

Silence + Noise Clear Cropped Raincoat

Via urbanoutfitters.com

Via urbanoutfitters.com

Kimchi Blue Kimono Jacket

Via urbanoutfitters.com

Kimchi Blue Clemmie Trench Coat

Via urbanoutfitters.com

Adidas Windbreaker Jacket

Via urbanoutfitters.com

Penny Studded Leather Sandals

Via urbanoutfitters.com

Palm Pattern Heeled Mules

Via urbanoutfitters.com

Reebok Workout Plus Vintage Sneakers

Via urbanoutfitters.com

Jeffrey Campbell Dulce Stiletto Heels

Via urbanoutfitters.com

Via urbanoutfitters.com

Puma Basket Patent Leather Platform Sneakers

Via urbanoutfitters.com

T.U.K. Suede Low Viva Creeper Shoes

Via urbanoutfitters.com

Via urbanoutfitters.com

Adidas Originals Metallic Stripe Superstar Sneakers

Via urbanoutfitters.com

UO Malone Hoodie Sweatshirt

Via urbanoutfitters.com

Smashing Pumpkins Hoodie Sweatshirt

Via urbanoutfitters.com

Out From Under Ava Cozy Scoop Neck Top

Via urbanoutfitters.com

Psychedelic Palm Reader Hoodie Sweatshirt

Via urbanoutfitters.com

Columbia Harborside Half-Zip Long Sleeve Shirt

Via urbanoutfitters.com

Urban Renewal Remade Super Cropped Hoodie Sweatshirt

Via urbanoutfitters.com

OP For UO Rainbow Striped Crew-Neck Sweatshirt

Via urbanoutfitters.com

Juicy Couture For UO Be Juicy Zip-Up Hoodie Sweatshirt

Via urbanoutfitters.com

Champion Reverse Weave Hoodie Sweatshirt

Via urbanoutfitters.com

St. Tropez Half-Frame Sunglasses

Via urbanoutfitters.com

Fjallraven Kanken Backpack

Via urbanoutfitters.com

Out From Under Wide Fishnet Crew Socks

Via urbanoutfitters.com

American Needle Ballpark Icon Baseball Hat

Via urbanoutfitters.com

Etched Rose Statement Hoop Earrings

Via urbanoutfitters.com

Via urbanoutfitters.com

Delicate Circle Choker Necklace

Via urbanoutfitters.com

Ecote Silky Mini Square Scarf

Via urbanoutfitters.com

Via urbanoutfitters.com

Via urbanoutfitters.com

Stila Matte 'N Metal Eyeshadow Palette

Via urbanoutfitters.com

House Of Lashes Premium Luxe False Eyelash

Via urbanoutfitters.com

Look Beauty Pretty Animalz Sheet Mask

Via urbanoutfitters.com

Eternally In Amber Wide Tooth Comb

Via urbanoutfitters.com

Via urbanoutfitters.com

Via urbanoutfitters.com

Static Nails All-In-One Pop-On Manicure Kit

Via urbanoutfitters.com

Men's Society Tattoo Care Kit

Via urbanoutfitters.com

Out From Under Marlo Shiny Micro Knit Triangle Bra

Via urbanoutfitters.com

Via urbanoutfitters.com

Calvin Klein Sheer Spacer Underwire Bra

Via urbanoutfitters.com

Via urbanoutfitters.com

Out From Under Serena Applique Bra

Via urbanoutfitters.com

Out From Under My So Called Seamless Bra

Via urbanoutfitters.com

Via urbanoutfitters.com

Calvin Klein ID Fashion Push-Up Bralette

Via urbanoutfitters.com

Out From Under Markie Seamless Muscle Bra
Pick Nine Items From Urban Outfitters And We'll Guess What Kind Of Mom You'll Be
You got:

A mom with furry babies!
You'll be the mother of children with four paws and a tail. Yes, your kids will be cats, dogs, or even rabbits. But, they're the best type. You will love them more than you would love any human baby!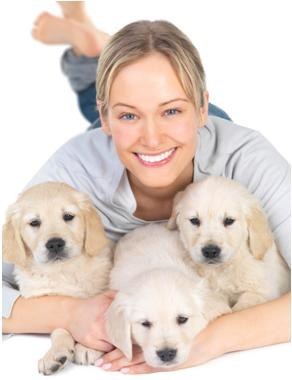 You'll be that mom who's a strong believer in the open-door policy and having family sit-down dinners every Monday, Wednesday, and Friday. You will probably be a little overbearing at times, but your kids will still love you — as long as you don't check their text messages.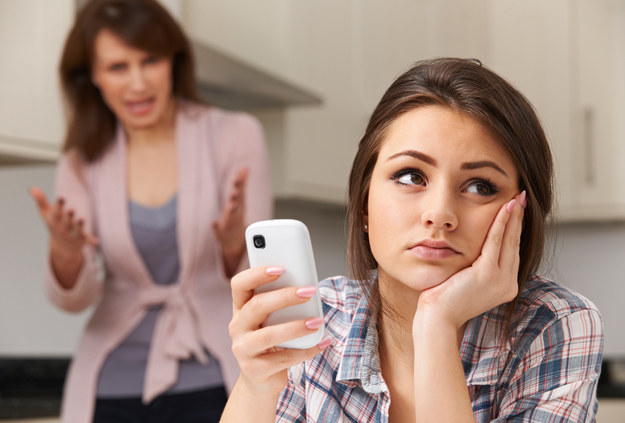 You got:

Overachiever mom!
While some kids are trying not to fail at school, you will worry about your kids not getting an A+ in gym class, being late for violin lessons, and playing golf on Sundays. Your kids will probably end up being the future presidents and CEOs of America.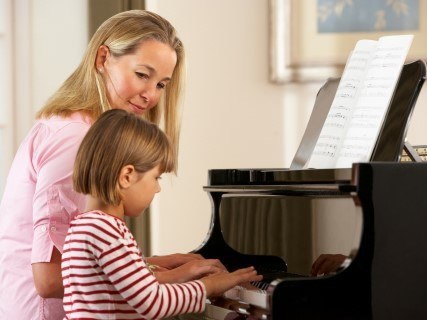 You will probably scream a bit too loud and pressure your kids to do well, but you'll be committed and you'll always be there for them. All their teammates will love you for the snacks you will bring to the games.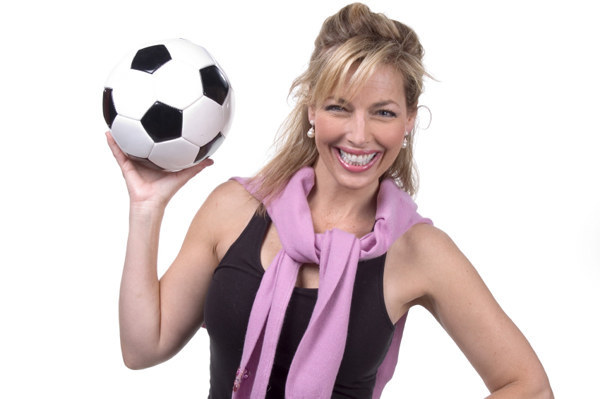 You won't be a regular mom, you'll be a cool mom! You'll probably serve your kids cocktails after school and also get a boob job. They'll love you for your velour tracksuits!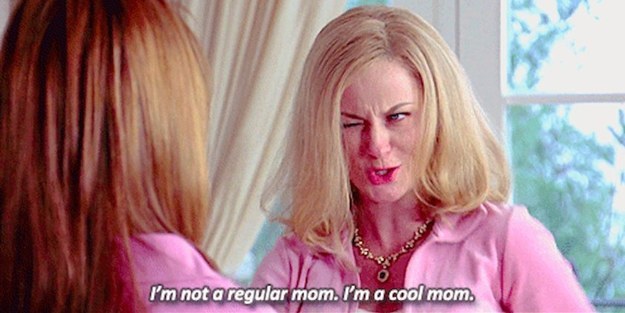 You'll be that mom who loves her Pinterest board full of cool new home crafts to make with the kids. Your kids will have the coolest designed lunch boxes, cute recipes for their snacks, and hand-crafted art all over your house. You'll smell of hot glue and something baked, made with pumpkin. All the parents will be jealous of your craftiness.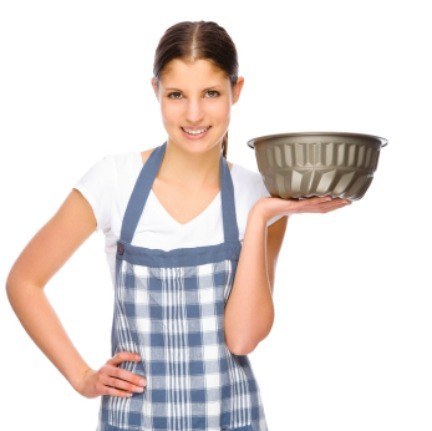 You'll probably believe in eating kale on the daily and your Bible will be That's Why We Don't Eat Animals: A Book About Vegans, Vegetarians, And All Living Things. You won't be able to help it that your kids are going to be healthy without a choice.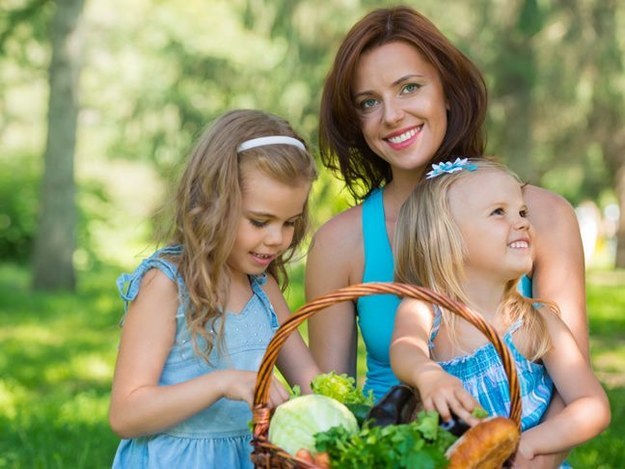 Whether it's a fundraiser night at school, a birthday party, or a PTA meeting, you will always be there to socialize and make friends. Who says moms can't have a social life too?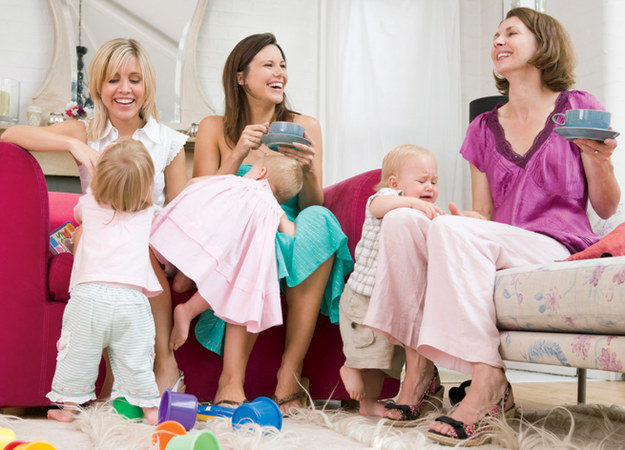 You'll be that parent that lets their kids run around in the restaurant. Everyone else probably will hate your kids, and give you many many talks about bad parenting. At least your kids will love you and their freedom.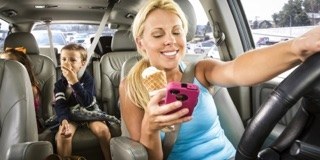 This post was created by a member of BuzzFeed Community, where anyone can post awesome lists and creations.
Learn more
or
post your buzz!