Naturally, stock images that are bizarre in the right way have gone viral over the years. The "distracted boyfriend" meme is still popping on my timeline, months after it first went viral.
But my all-time favorite meme to come out of stock images is "Women Laughing Alone With Salad," which all started with a 2011 post by Edith Zimmerman on the Hairpin that just showed a series of stock images in which women seemed to be really, really, jazzed about eating a salad. The meme went viral and it was even adapted for the stage.
So a few weeks ago, I stopped in a restaurant to eat a pizza on my way home from work, and it was incredible. Feeling a little pizza drunk, I tweeted that I'd be happy to pose for "Woman Laughing While Eating Pizza Alone" — and the folks at Shutterstock, a huge stock image site, offered to make that happen.
I headed over to the Shutterstock office to try my hand at stock image modeling. Andrew Walker, a staff photographer at the company, took my pictures and before the shoot, he instructed me to avoid patterns, white, and neon colors.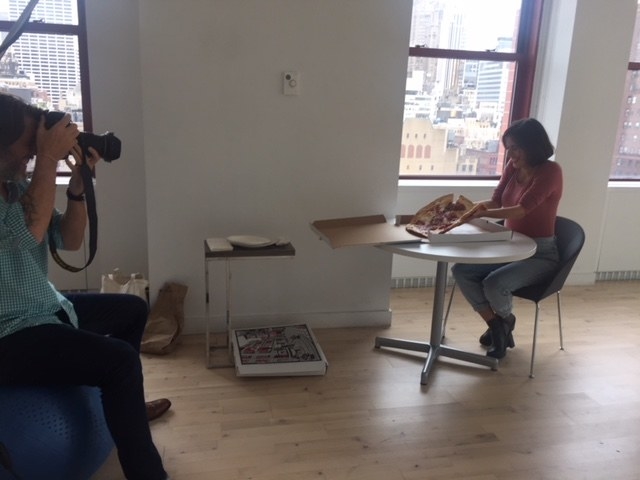 We decided to shoot the photos inside and outside, in an attempt to re-create the salad photos — but with pizza.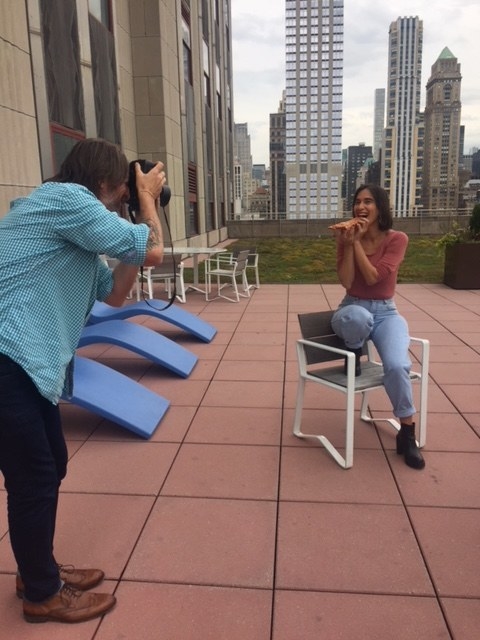 That meant that the photos turned out to be as, well, cheesy as you would expect them to be.
The most difficult part of the job? Not eating the pizza. I definitely had to be told to stop eating a couple of times during the shoot.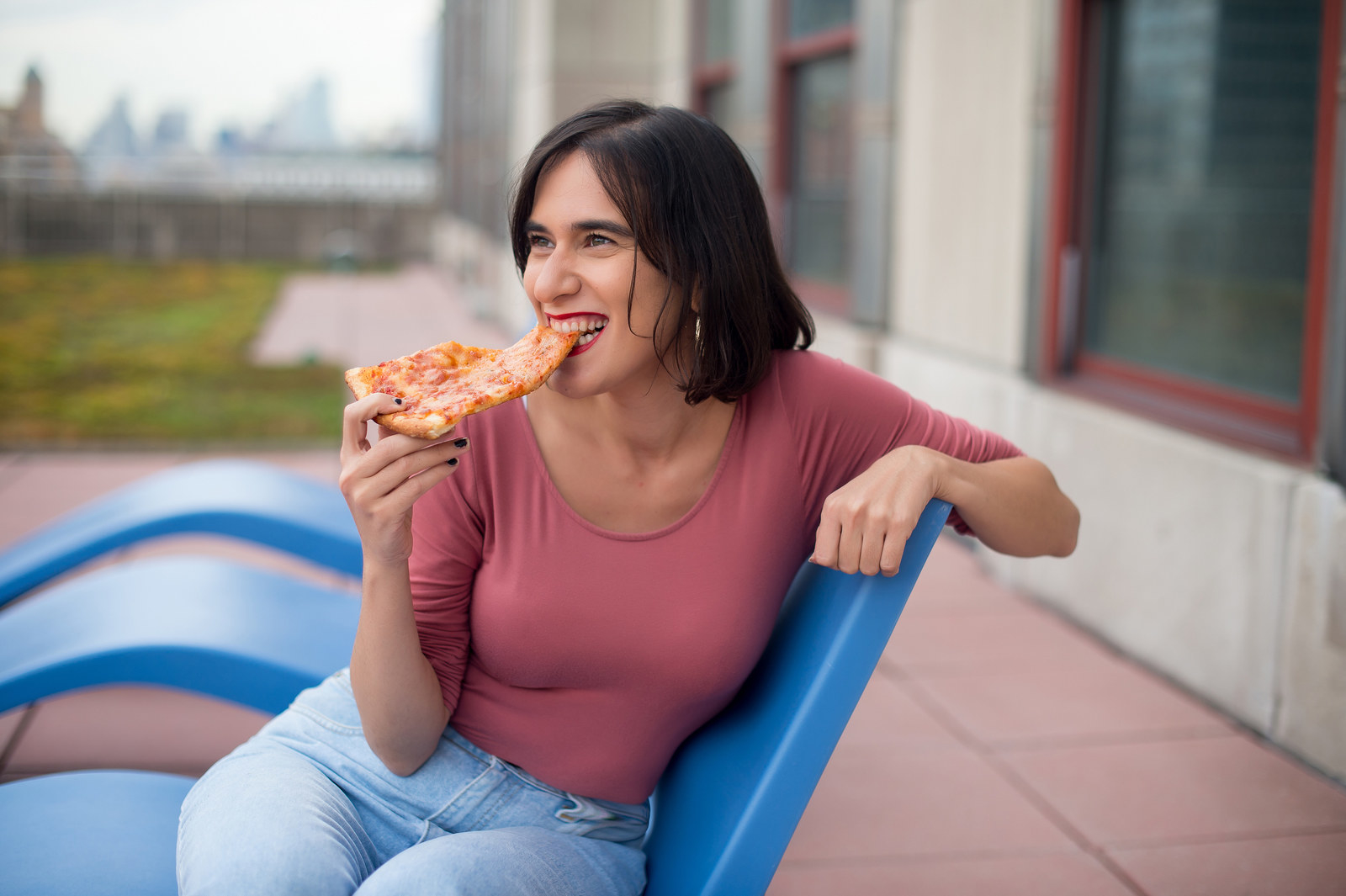 Seriously, it was really kind of hard.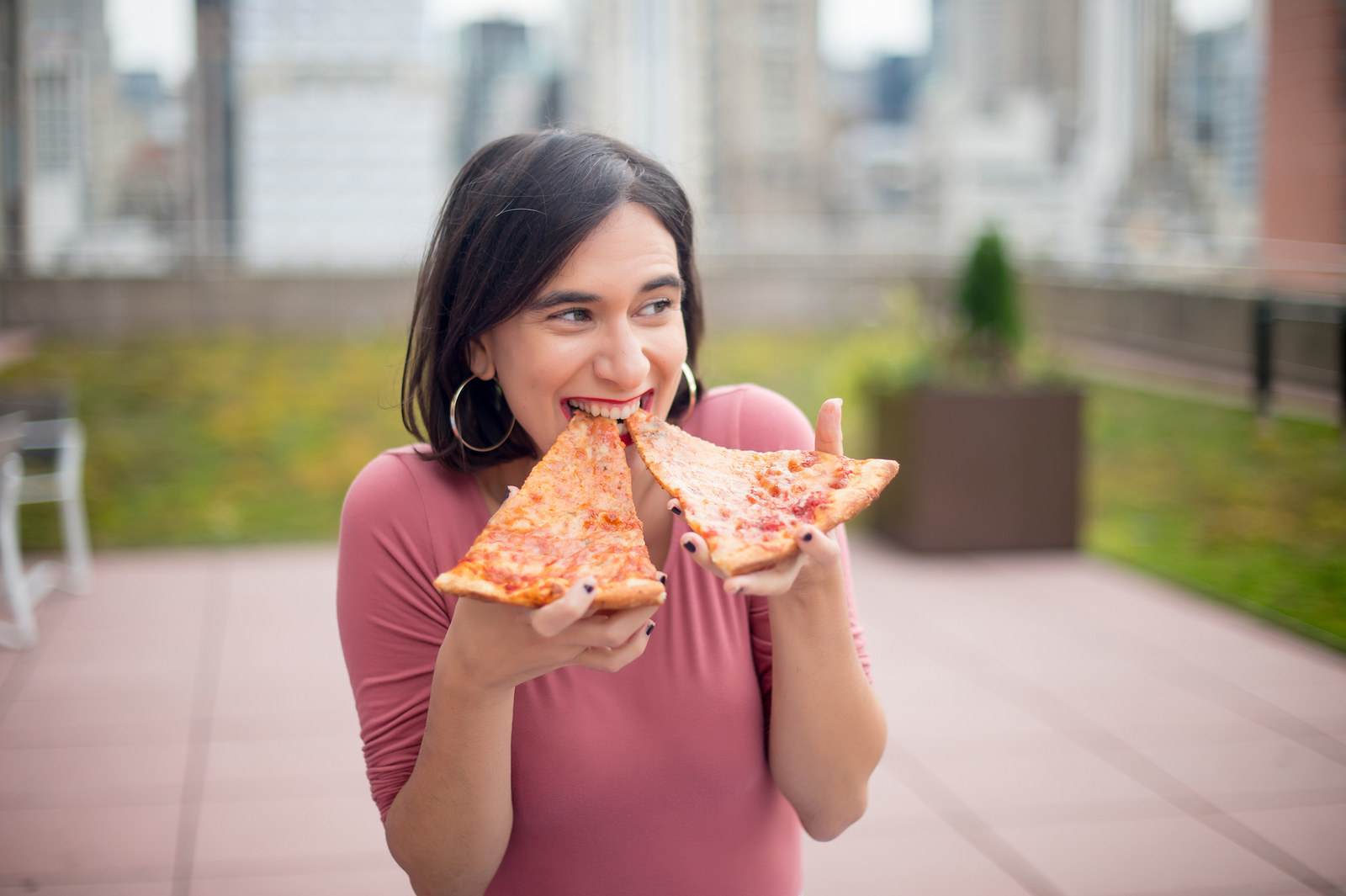 A stock image photographer's goal, according to Walker, is to get as many versions of the theme they're going for as possible. So that meant that we had to show how happy I was to be eating pizza in many different ways.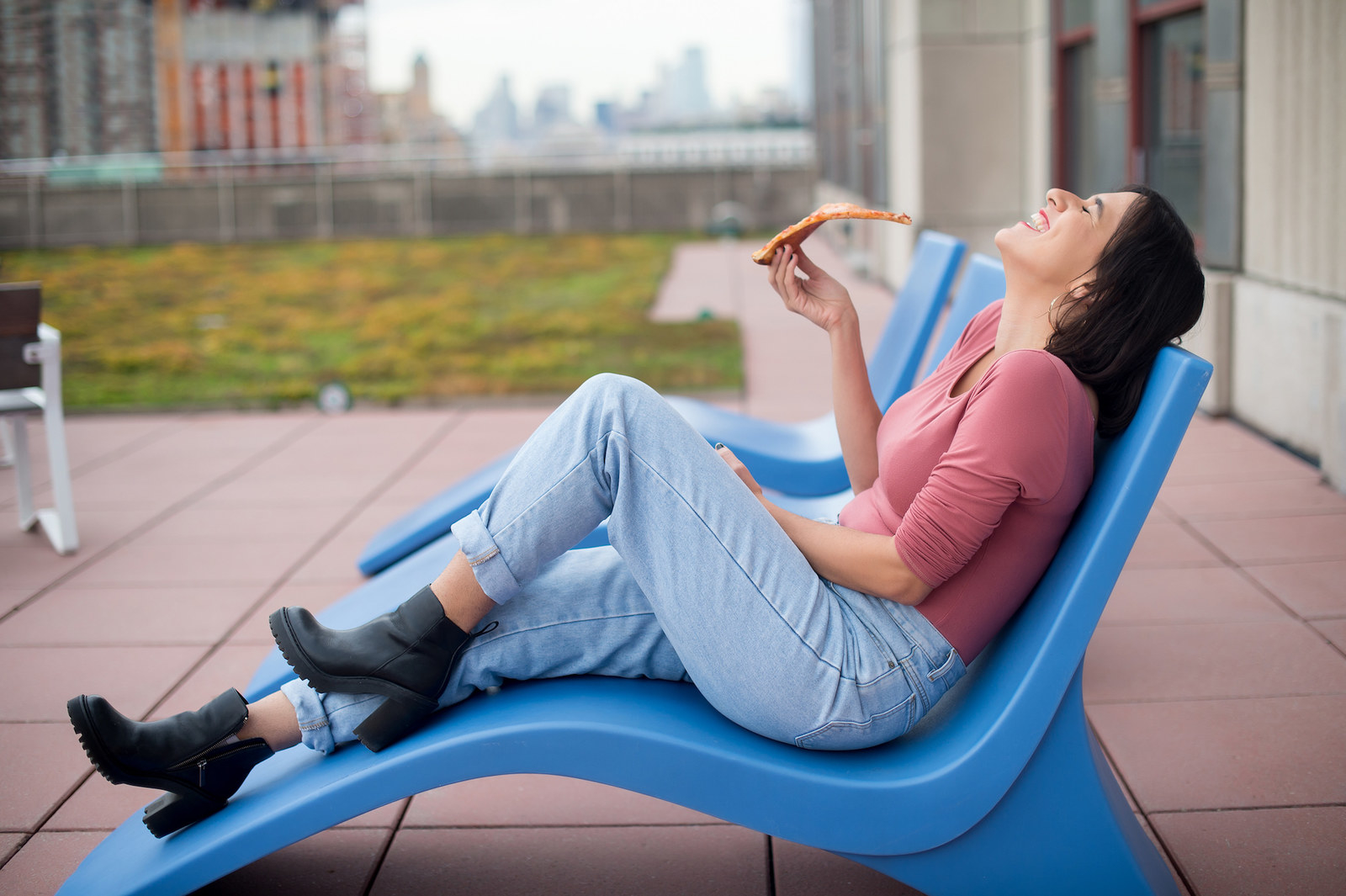 Walker also had me pose for one of the more over-the-top series of images that you might find on the site. With this one, he wanted to give a nod to the "distracted boyfriend" meme.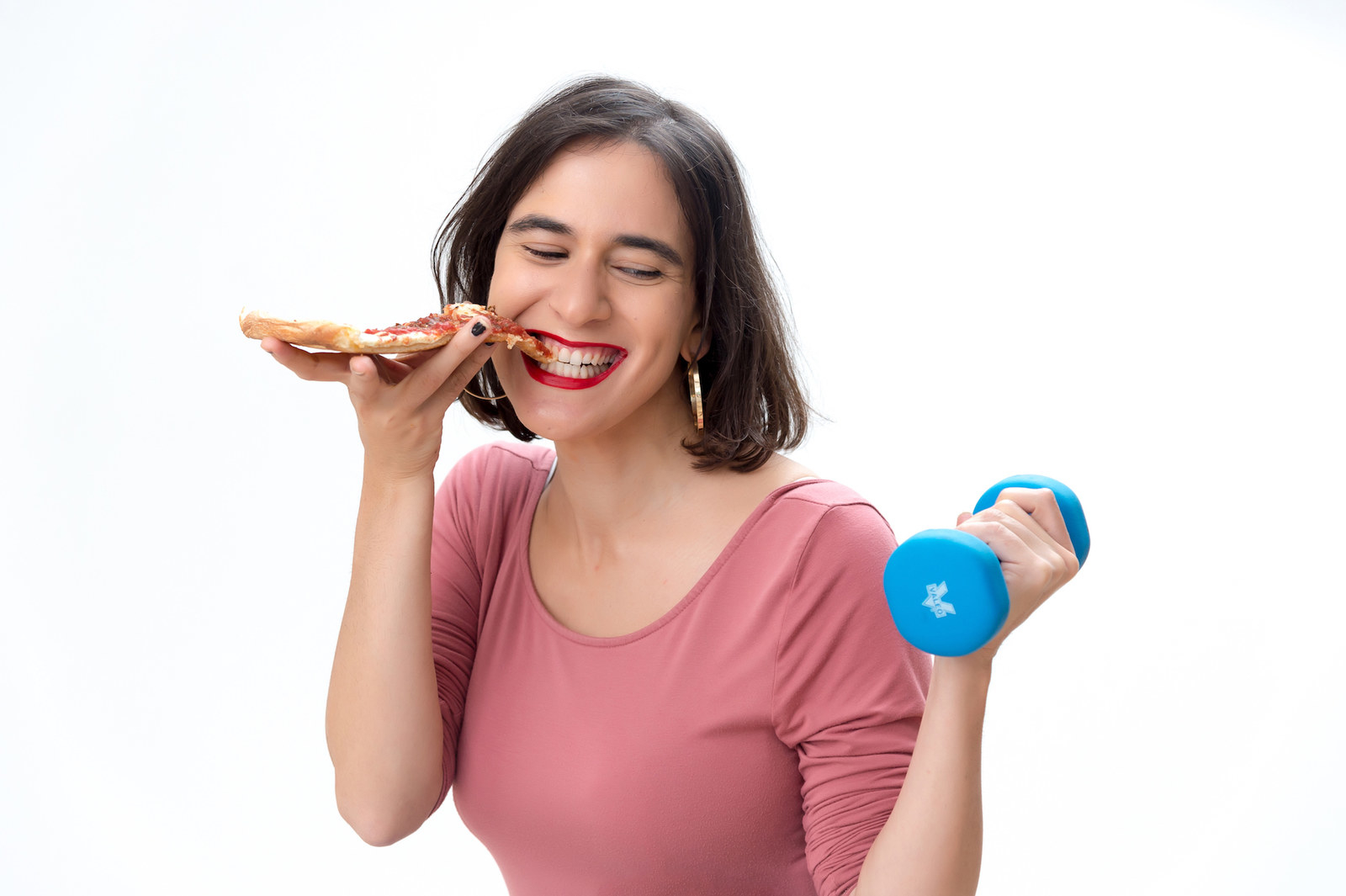 I decided not to make the photos available for download, but I did finally get to eat the pizza.