Here's Why Thousands Of People Are Calling On Zara And H&M To Drop Some Of Their Suppliers
A report by the Changing Markets Foundation claimed that factories in Asia supplying some of the UK's biggest brands were linked to "devastating air and water pollution".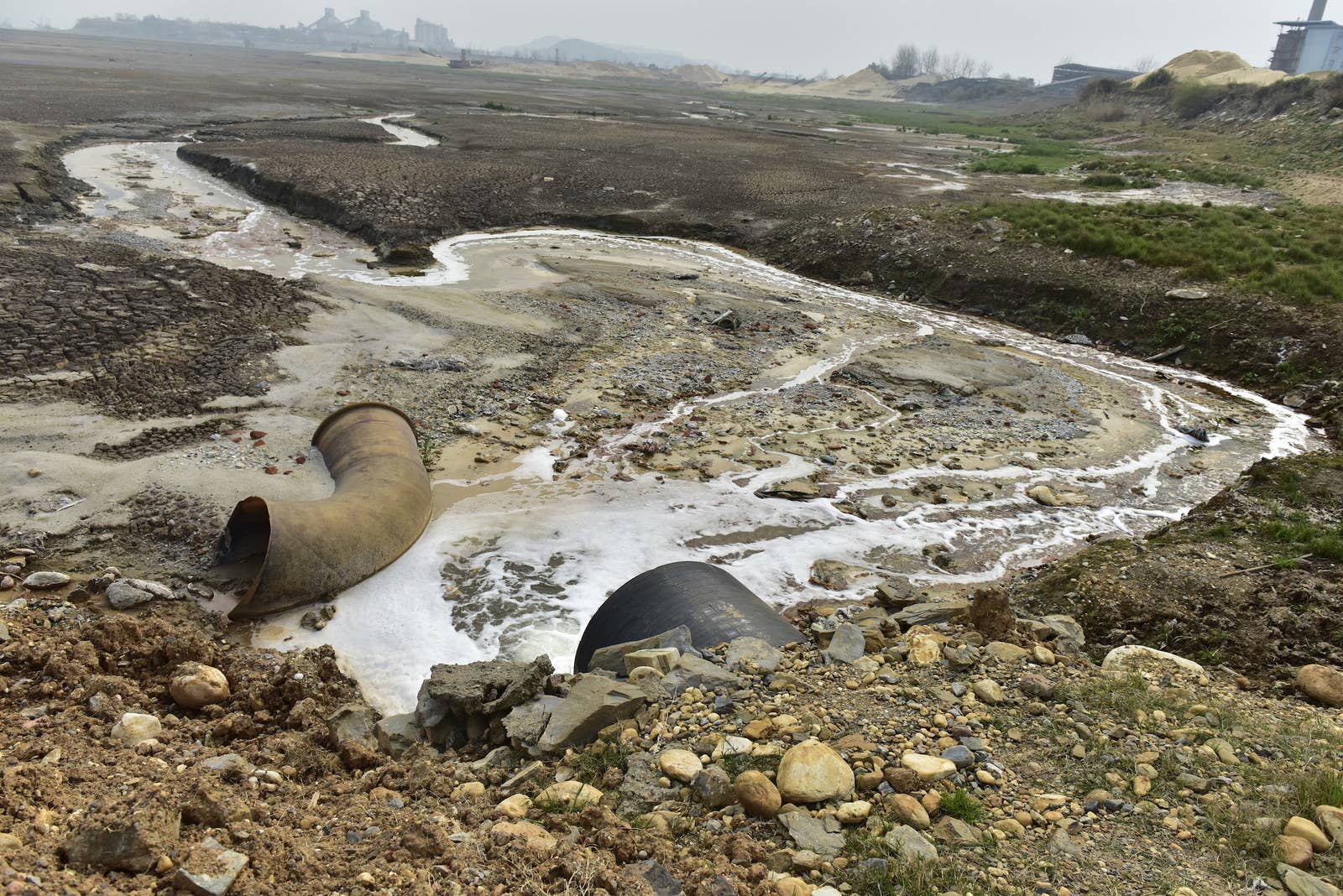 More than 128,000 people have signed a petition calling on H&M and Zara "and other fashion giants" to stop sourcing from producers linked to pollution, after a report claimed factories linked to the brands were damaging local waterways and emitting "noxious gases".

The Changing Markets Foundation launched the petition last week after publishing a report that claimed to have found evidence of pollution surrounding major viscose fabric manufacturing sites in China, Indonesia, and India.

H&M was found to be buying from eight polluting factories and Zara was buying from four, the report said, though the foundation acknowledged that both businesses had been "among the most transparent" in dealing with the inquiries with regards to their suppliers.

Viscose is a manmade clothing material similar to silk in appearance, but cheaper. It is bought by major fashion brands and is made from wood pulp that is treated with chemicals. The report, published earlier this month, claimed that pollutants from viscose production had seeped into local waterways and air, killing aquatic life and making water undrinkable in some instances.
While the petition specifically targets H&M and Zara, the report also named Tesco, Asos, and M&S among businesses thought to be supplied by factories in those regions.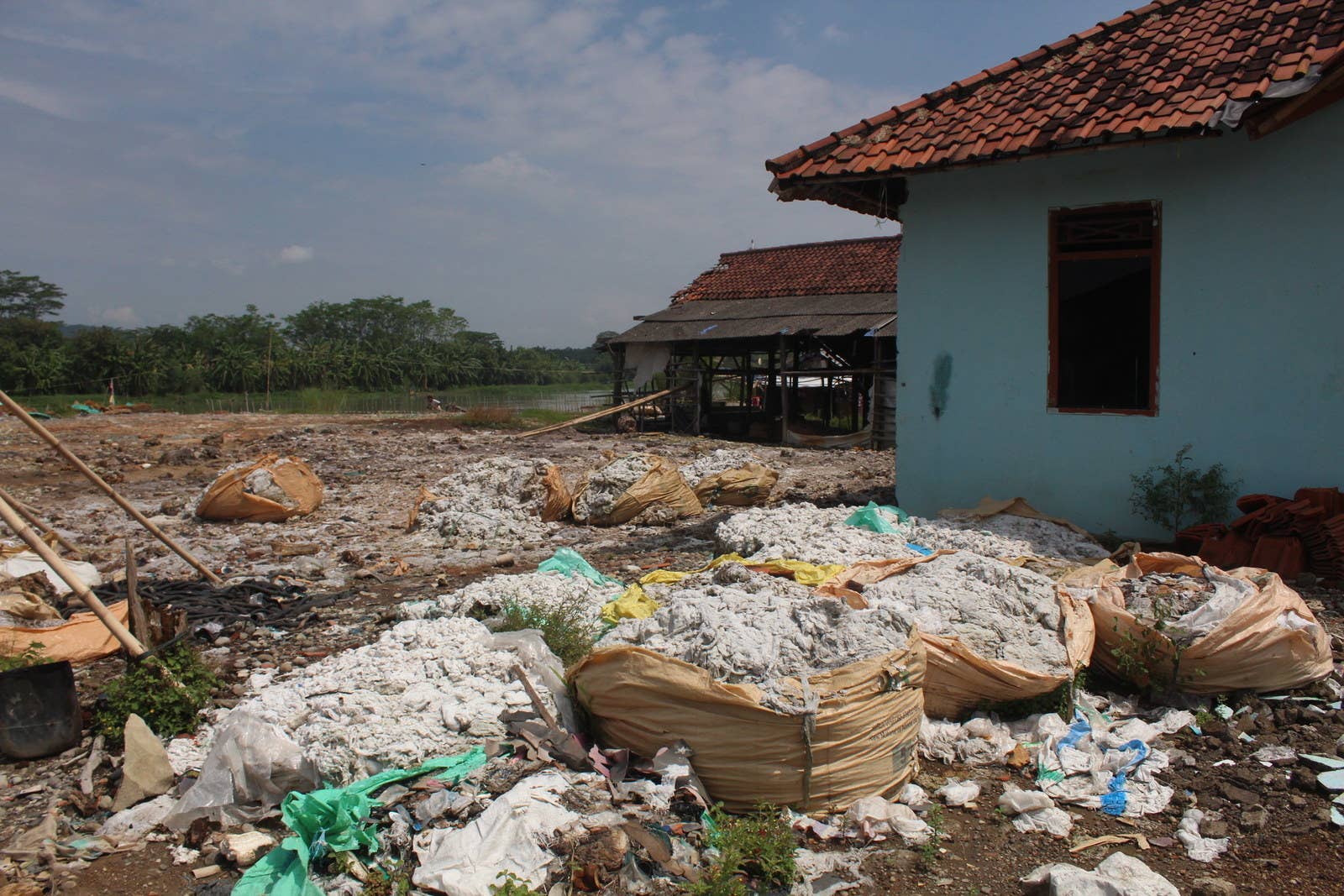 "Cheap production, which is driven by the fast fashion industry, combined with lax enforcement of environmental regulations in China, India, and Indonesia, is proving to be a toxic mix," the report claimed.
The petition, so far signed by 129,134 people, states: "The clothes you sell have been directly linked to devastating air and water pollution at viscose factories in Asia. As customers across Europe, we demand that you immediately commit to a zero pollution policy and timeline, work with producers to transition to clean technologies, and stop purchasing from producers who fail to comply."
H&M told BuzzFeed News it was "deeply concerned" by the findings of the report and that it was following up with its viscose suppliers about the allegations.
A spokesperson said the company was working on creating a new manmade fibre policy and had already developed a "tool" to evaluate chemical use and wastewater treatment systems at viscose production facilities. Based on its own findings from this evaluation tool it would "take [any] actions needed", the H&M spokesperson said.

The reported issues were an "industry problem – in that the viscose process is unfortunately very chemically intense, which requires the producers to have well managed systems on the production sites for treating the chemicals and the waste and waste water," she added.

"Firstly we want the viscose producers to improve their viscose process to be more sustainable. But if the producer is not willing to meet our expectations on sustainability we will stop sourcing from them," she said.

H&M had already "set a goal to achieve zero discharge of hazardous chemicals by 2020," and was looking into more sustainable alternatives to viscose, she added.
Zara's parent company, Inditex, stated that it works "continuously with its suppliers to improve conditions and ensure that they adhere to sustainable practices".

It works directly with its viscose suppliers to ensure wood pulp is from sustainable sources and that they "use environmentally responsible processes", a spokesperson said.

She added: "Most suppliers have reached this goal, and with others we continue to work to address their environmental impacts – a requirement to remain as an Inditex supplier."
BuzzFeed News also contacted other companies linked to the viscose suppliers in the report. Tesco said that sourcing "responsibly and sustainably" was a "core part of our business".

"We are already working hard to phase out the use of hazardous chemicals in our footwear and clothing supply chains by 2020 at the latest, including in the specific areas highlighted in this important report," a spokesperson said.

An M&S spokesperson said: "The issues raised in this report are concerning – which is why the use of chemicals in viscose manufacturing is firmly on our agenda. We already encourage suppliers to produce more responsibly or more sustainably."

She said the company was also currently working on engaging fibre manufacturers "who supply our suppliers" to bring them in line with its own environmental and chemical policy.

A spokesperson for Asos said: "We're committed to reducing the impact of manufacturing processes on the environment so welcome a report that brings to attention alleged environmental pollution. We're now actively working with suppliers, trade bodies and industry counterparts to address the issues raised."