We Ordered Pizza By Sending Just A Pizza Emoji And So Can You
Emoji-ordering: for people who like takeaway but are too lazy to type more than one character.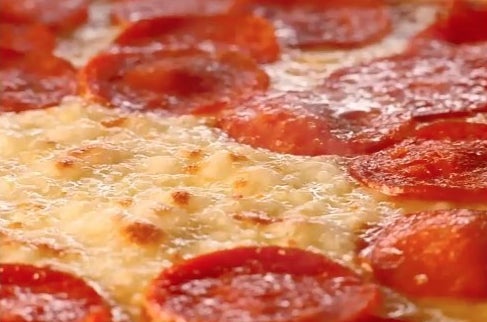 Domino's has created a Facebook Messenger bot that means customers can now order pizza by using an emoji or typing the word "pizza".
By syncing their online Domino's account with Facebook Messenger, customers can message the bot.
The pizza company appears to be emulating its rival Pizza Hut, which introduced emoji-ordering last month.
Customers just send the emoji on Facebook, confirm the order, and then wait for delivery. So we put our lunch money together to check it out.
This is what happened when BuzzFeed News tried to order pizza using 🍕.
First the bot, which is called "Dom", called us its "pal", which is...nice.
Then we ordered a large pizza (cheese and tomato – safe choice).
But the bot kept sending error messages. So we tried about 12 times and called Domino's, who couldn't help us (and took three hours to call us back).
While we were waiting, we started asking Dom random questions to see what happened.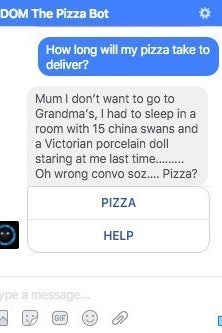 We also asked about arch-rival Pizza Hut, and the bot had attitude.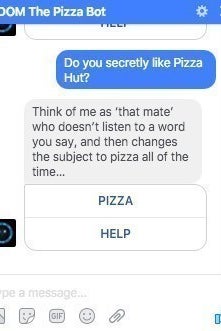 And then just when we were starting to get hangry we realised we'd put the debit card expiry date in wrong :(
WHOOPS.
Twenty minutes later the pizza arrived, confusing everyone in the office because 5pm is not a normal time for lunch.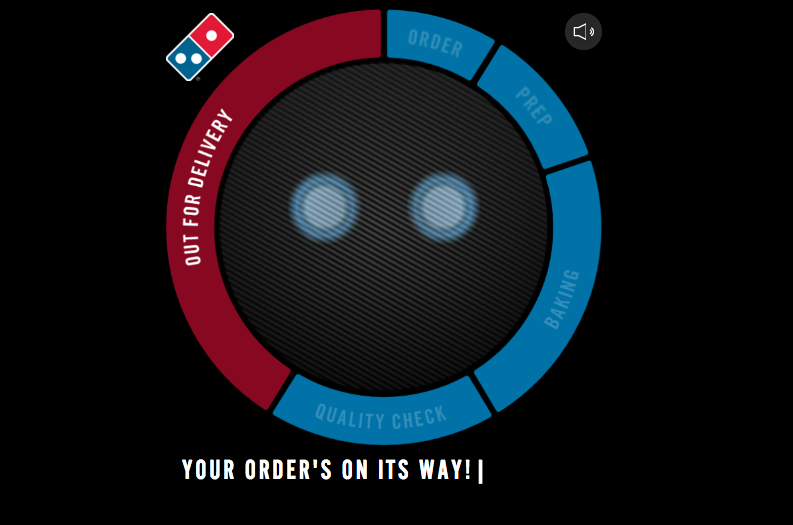 And it was burnt, but edible.
Verdict? Literally just marginally more exciting than just ordering online. And if you want more excitement in your life do not order a cheese and tomato pizza.