The Woman Pulled From The Thames Following The Westminster Attack Was In London Celebrating Her Boyfriend's Birthday
The Romanian embassy in London has confirmed that Andreea Cristea, 29, was the woman who was pulled alive from the Thames during Wednesday's terrorist attack.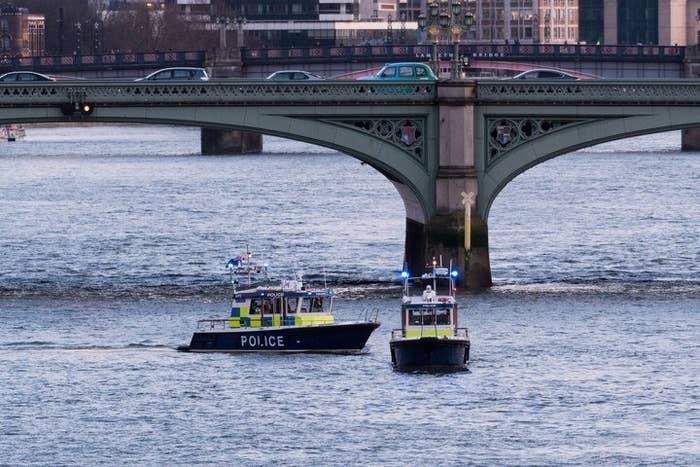 The woman who was pulled alive from the Thames following Wednesday's terrorist attack in Westminster has been named as 29-year-old Romanian Andreea Cristea.

The Romanian embassy in London confirmed her identity to BuzzFeed News on Thursday and said she was "critical condition" in hospital following surgery, which was described as "successful".

It is understood that her condition is being monitored and that she is now in a stable condition.

Cristea, who has been reported to be an architect, was in London celebrating her boyfriend, Andrei Burnaz's birthday; he also sustained injuries in the attack.

The embassy said he had suffered a knee injury but has been discharged from hospital and that they are in contact with both their families.

It is not known how Cristea ended up in the water, whether she fell in or jumped during the attack, which saw an assailant hit pedestrians with a car on Westminster Bridge before stabbing and killing an unarmed police officer, who has been named as 48-year-old Keith Palmer.

Five people, including the attacker, died in the attack, which police have described as a "terrorist" incident. Fifty people were injured. Two people remain in a critical condition and one person has life threatening injuries, the Met police said on Friday.

The Met also confirmed that the attacker was British-born Khalid Masood, born Adrian Russell Ajao. He had previously been investigated by MI5 as a "peripheral figure", prime minister Theresa May said.
Eleven people have been arrested following raids on properties across the country.