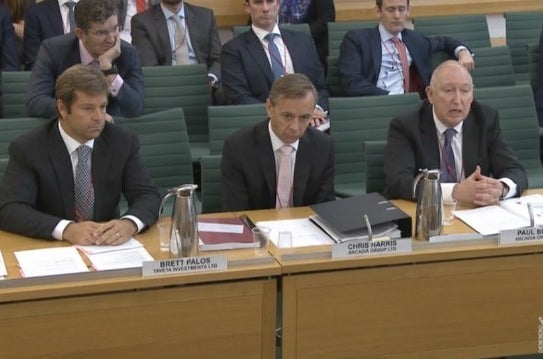 The chair of the joint inquiry into the sale and collapse of BHS called the evidence given to the committee "preposterous" in a heated exchange on Wednesday.
Frank Field MP told Paul Budge, finance director of BHS's parent company, Arcadia: "We've heard evidence that if it was in a novel, the novel would be thrown back at you by the publisher because it was so unrealisable.
"It's clearly going to be made into a film."
Visibly riled after weeks of contradictory evidence from dozens of witnesses, Field said he was "fed up" of hearing about Sir Philip Green's promises to settle the company's £571 million pension deficit, which has left more than 20,000 pensioners at risk of not recouping the full value of their investments. Up to 11,000 employees are also set to lose their jobs.
BHS, Arcadia, and Taveta executives were grilled alongside the investment bank Goldman Sachs, which provided informal guidance to Sir Philip Green over the sale, during a session spanning more than three hours.
Led by Frank Field and Iain Wright in a joint hearing of the work and pensions committee and the business, innovation, and skills committee, MPs criticised the bank over its failure to disclose in earlier evidence that Green had approached them about making a £40 million loan to BHS after it was sold to three-times bankrupt Dominic Chappell.
Despite Goldman Sachs claiming it had not stood to make any money over its informal advice, the proposed loan – which did not materialise and was not formally requested – only came to light on Wednesday.
In an earlier session, Green repeatedly pointed the finger at the bank after it said that, subject to due diligence, a sale to Chappell, who had no retail experience, could be viable.

Green claimed he would "1 million per cent" not have sold the business without the bank's vetting.
However, Michael Sherwood, a chief banker at Goldman Sachs, denied the bank was the "gatekeeper" of the deal and stressed that any observations were "informal" and "extremely limited".
MPs repeatedly asked a panel of Green's executives, including Arcadia finance director Paul Budge, property director Chris Harris, and Taveta Investments director Brett Alexander Palos, whether they felt the buck should stop with Green and his wife, who had "done so well" out of BHS.
The trio insisted, however, to the chagrin of the MPs, that many executives and advisers were responsible for the failings of the deal. They also said BHS was sold in a strong position that would have made a turnaround possible and that Green was now in talks with the pensions regulator over ensuring a solution to the pension deficit.
"If Sir Philip Green was serious he could today settle the pension issue," Field said. "We're fed up of hearing 'I'm going to fix it'. He does not fix it. What's required is a big cheque from the Green family that's done so well out of this exploitation."
The saga had also, he accused, tarnished the reputation of big businesses.
"The city is furious with your behaviour – the image you put out that everyone in business not about creating jobs but nicking money from people."
In a statement to BuzzFeed News after the hearing, Green said Field should apologise for his "shocking and offensive behaviour".
"Mr Field's outrageous outburst today demonstrated yet again his clear prejudice against myself, my wife, and my executives, who turned up for a second time," Green said.
"He arrived very late, offered no apology, heard no evidence, clearly just to put on a 10-minute show and was extremely rude. Accusing me and my family of theft is totally false and unacceptable on any basis.
"The committee was yesterday made fully aware of the fact that a solution for the BHS pension funds is being worked on. His behaviour is as far as you can get from being helpful to anyone in this situation."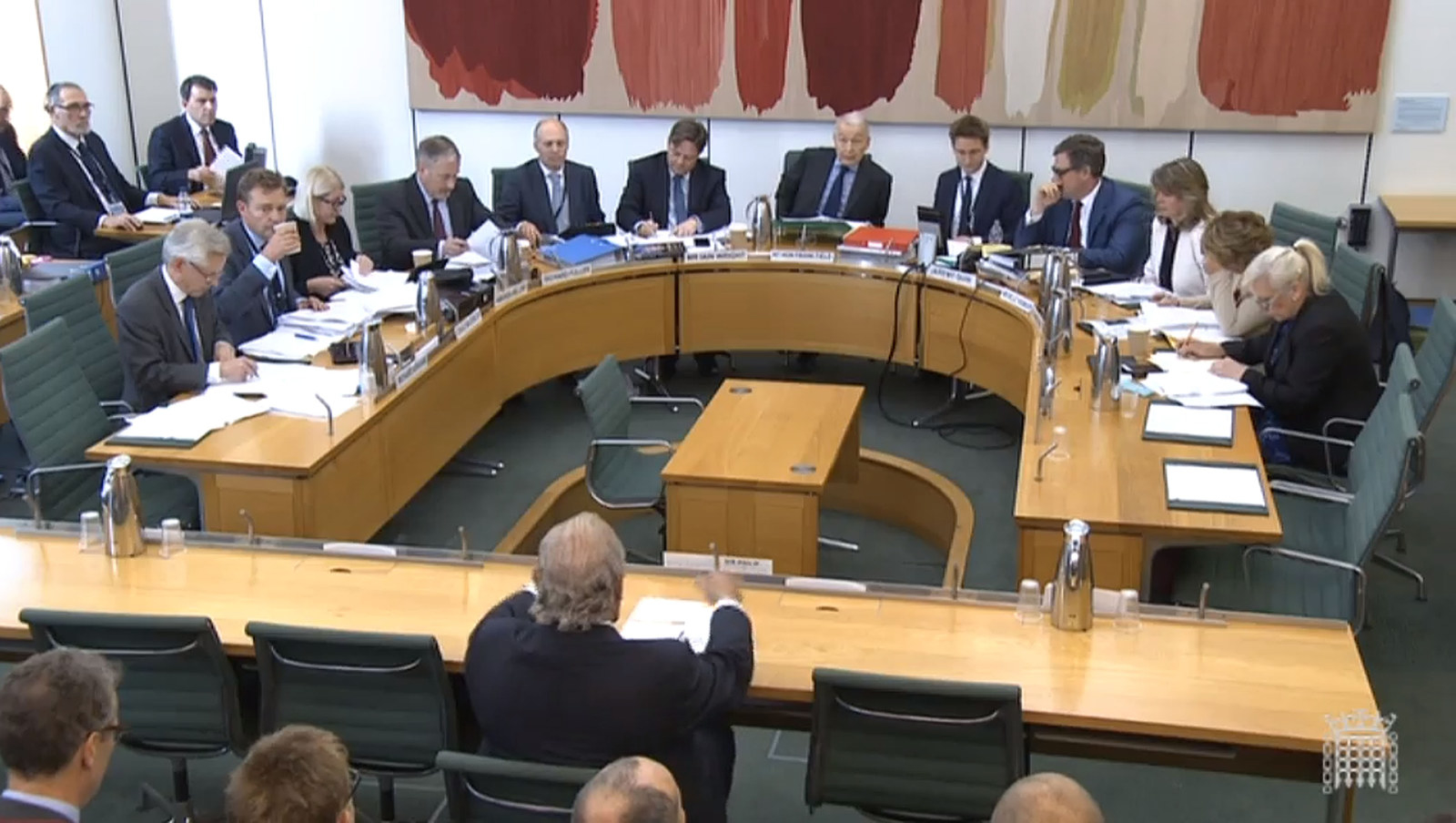 On Tuesday the committee heard from convicted fraudster Paul Sutton, who introduced the deal to Chappell after his own bid for BHS failed.
Sutton, who was blocked from buying the business after Green received a dossier revealing his criminal record, told MPs Chappell learned of BHS being up for sale while working as Sutton's driver.
He told MPs he had hired Chappell in a bid to recoup some of the £160,000 he had lost in a failed Isle of Wight property development ran by Chappell.
Chappell, who claimed he and Sutton were partners, took over Sutton's failed bid before buying the company for £1 in March 2015. It subsequently fell into administration in April 2016 before collapsing in June when no suitable buyer was found, putting more than 11,000 jobs at risk.
Yet in further disputed written evidence to MPs yesterday, LEK, a consultancy firm that advised Sutton on his bid, said Sutton had told it Green was selling BHS because he had been put under pressure by Topshop investors to focus on that business.
LEK also claimed they had been told Green did not want to sell BHS to a rival retailer in case a successful turnaround had "personal reputational consequences" for him.
Questions have been raised over the corporate governance of BHS, its substantial pension deficit, and why it was sold to little-known businessman Chappell.