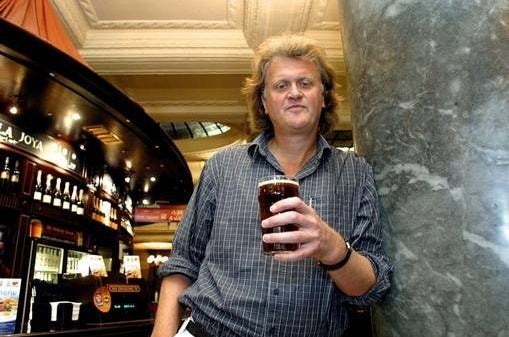 Hundreds of thousands of beer mats backing Brexit have appeared in J.D. Wetherspoon pubs today.
The beer mats are the brainchild of the chain's pro-Brexit founder Tim Martin and are accompanied by an EU special of the long-running Wetherspoon's news magazine.
The mats call into question the legitimacy of the pro-Remain International Monetary Fund, saying: "Why should we trust the IMF?" and, "Has the IMF warned the Eurozone that no currency, in history, has survived without a single government?"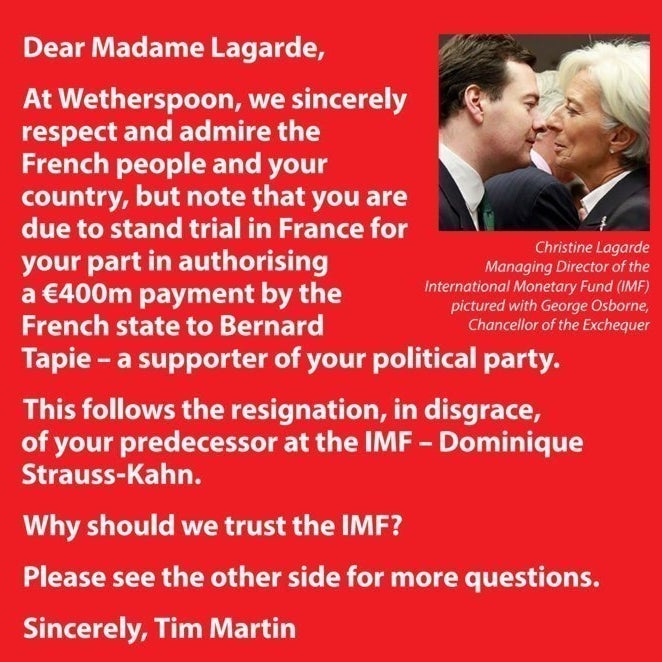 The double-sided mats ask "why should we trust the IMF?" and encourage people to vote Leave.
Some Wetherspoon's customers congratulated the chain for wading into the debate.
One person tweeted that it was a "great way" to connect with people who felt disengaged.
Others took to the brand's Facebook page to express support and said "I'd drink to that".
But others slammed the move and called for a boycott.
"Here's another reason for me to not go to Wetherspoon's," said one, while another called it "badvertising".
Martin, the chair of the pub chain, told BuzzFeed News it was "perfectly acceptable" for the business to nail its colours to the mast.
He defended the beer mats and said the chain had reprinted eight articles from a variety of political leaders in the EU issue of the chain's in-pub magazine – four making the case for Brexit and four against, to make it balanced.
"On every table in every pub we've put both sides of the story," he said. Articles by David Cameron, Nick Clegg, the late Tony Benn, and Boris Johnson from other sources have been added to the magazine.
Martin said he spent a total of £3,000 on the beer mats, and was "hoping to do other things" in the run-up to the EU referendum on 23 June but hadn't thought of them yet.