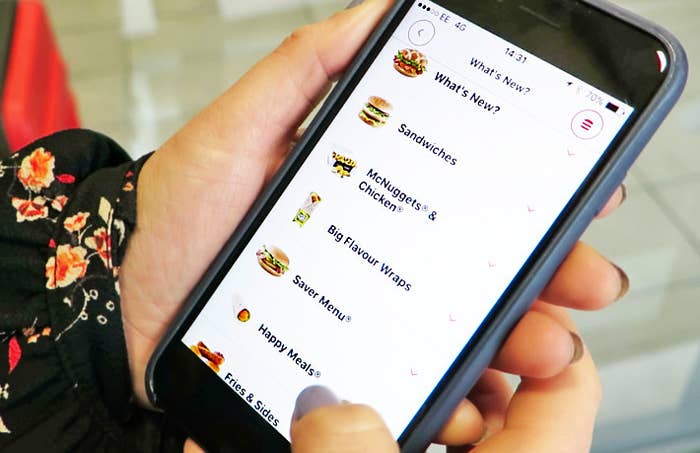 McDonald's has introduced mobile app ordering in the UK, meaning customers can now select their order before they go in store and pay for it from their phone.

The new service, in the McDonald's app, launched on Friday in 22 restaurants, BuzzFeed News has confirmed. McDonald's said it planned to introduce mobile ordering to the majority of UK restaurants within 18 months, most of which will be offering the service by the end of this year.

Mobile ordering works by showing the customer a digital menu on their phone. The app can also store payment details and save favourite orders. The concept also rolled out to selected US restaurants this week.

Critics have said McDonald's, the market leader in fast food, has been late to offer mobile ordering, as other brands including Starbucks already offer it.

Marc Cooper, McDonald's digital director, told BuzzFeed News the introduction of mobile ordering was designed to improve speed and convenience.
He said McDonald's was upgrading its restaurants to give them a "modern feel" – such as introducing table service – and that mobile ordering was part of that strategy. There is a catch, however. You have to physically be inside the restaurant before staff start making the food, meaning it is not possible to order in advance and simply collect.
The app has an in-built QR code reader that confirms the order when the customer scans a code at the entrance of the store.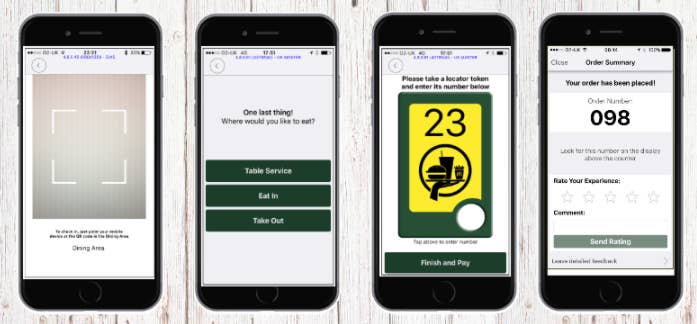 It then gives the option for table service, if the restaurant is one of the 400 in the UK that offer it, or the option for the customer to collect the order from the counter.
BuzzFeed News tested it alongside traditional ordering to see if it was any faster – and it was a bit quicker. Watch the video here: