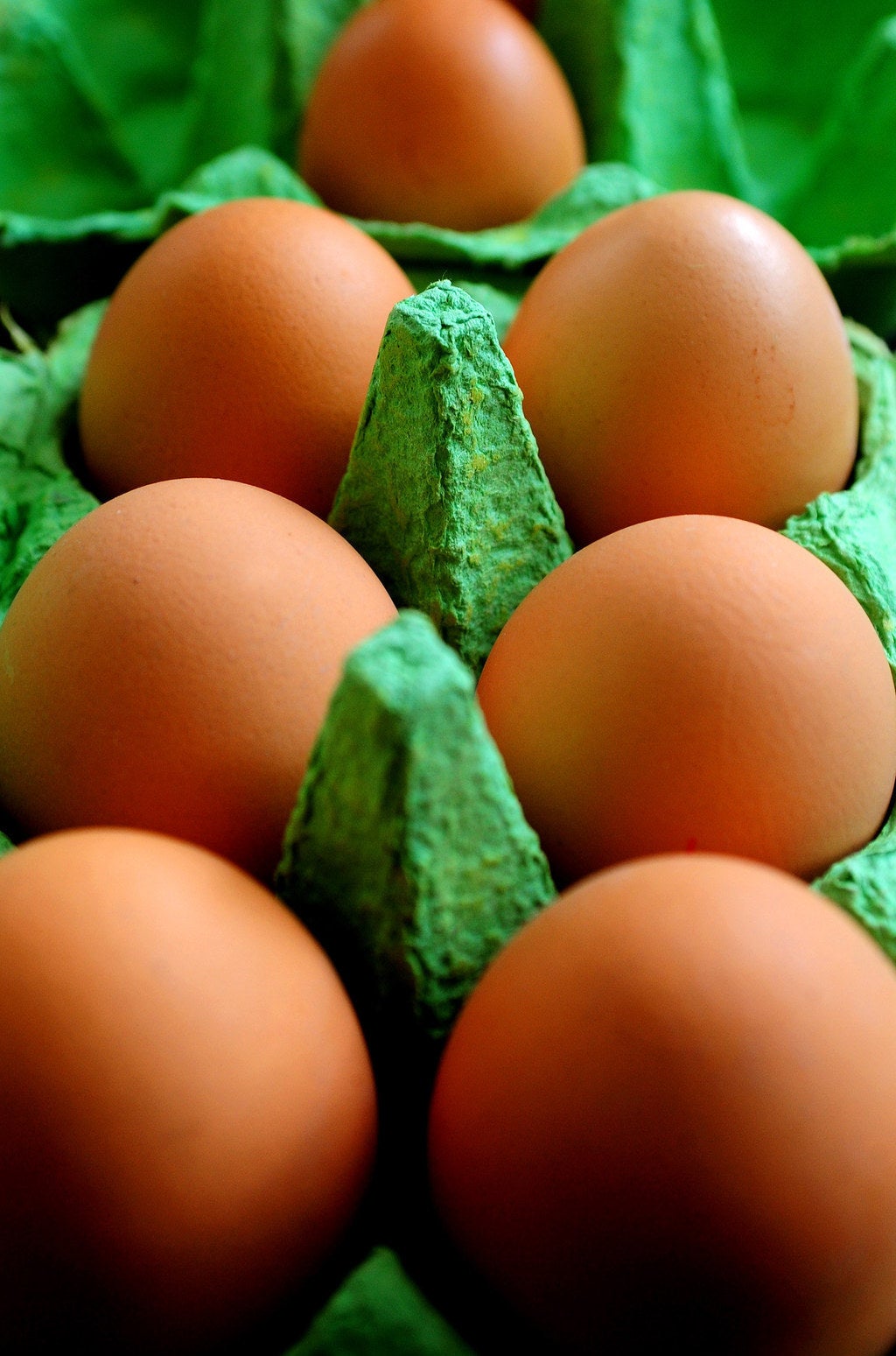 Asda has not committed to ending the sourcing of eggs from hens kept in cages, despite a pledge by parent company Walmart to end their sale by 2025.
Walmart, one of the world's biggest retailers, announced last week and said it would strive to transition to an "100% cage-free egg supply chain" in order to be more transparent about how food is grown and raised.
The retail giant, which has more than 5,000 stores in the US, also owns Asda, which told BuzzFeed News it would "follow Walmart's progress with interest", but stopped short of pledging to phase out the eggs from its own supply chain.
Pressure has been piling on retailers and food manufacturers to stop using eggs from hens kept in cages, which campaigners say can hold up to 90 birds.
Companies including McDonald's, M&S, and Sainsbury's have already phased them out of sale in the UK.
Last month, a 14-year-old schoolgirl started a petition calling on market leader Tesco to make the switch in the hope other supermarkets would follow suit.
It garnered more than 263,000 signatures, but Tesco told BuzzFeed News it had no plans to switch to selling only free-range eggs. Asda and Morrisons also said they would continue to sell eggs from caged hens.
According to Compassion in World Farming, almost 60% of Europe's farmed hens are kept in cages.
The charity has launched a petition calling for Asda to follow Walmart's lead. The petition has gained 31,000 supporters.
An Asda spokeswoman said: "Asda is committed to a sustainable food supply chain and to offering our customers choice and transparency into how their food is grown and raised.
"All of our eggs are British and display the Lion mark [a quality-assured stamp]. We offer a range of products from Smart Price through to Free Range, all clearly labelled for customers to make an informed decision.
"We have always encouraged continuous improvement and responsible practices in our supply chain and we will follow Walmart's progress with interest in terms of learnings for Asda."