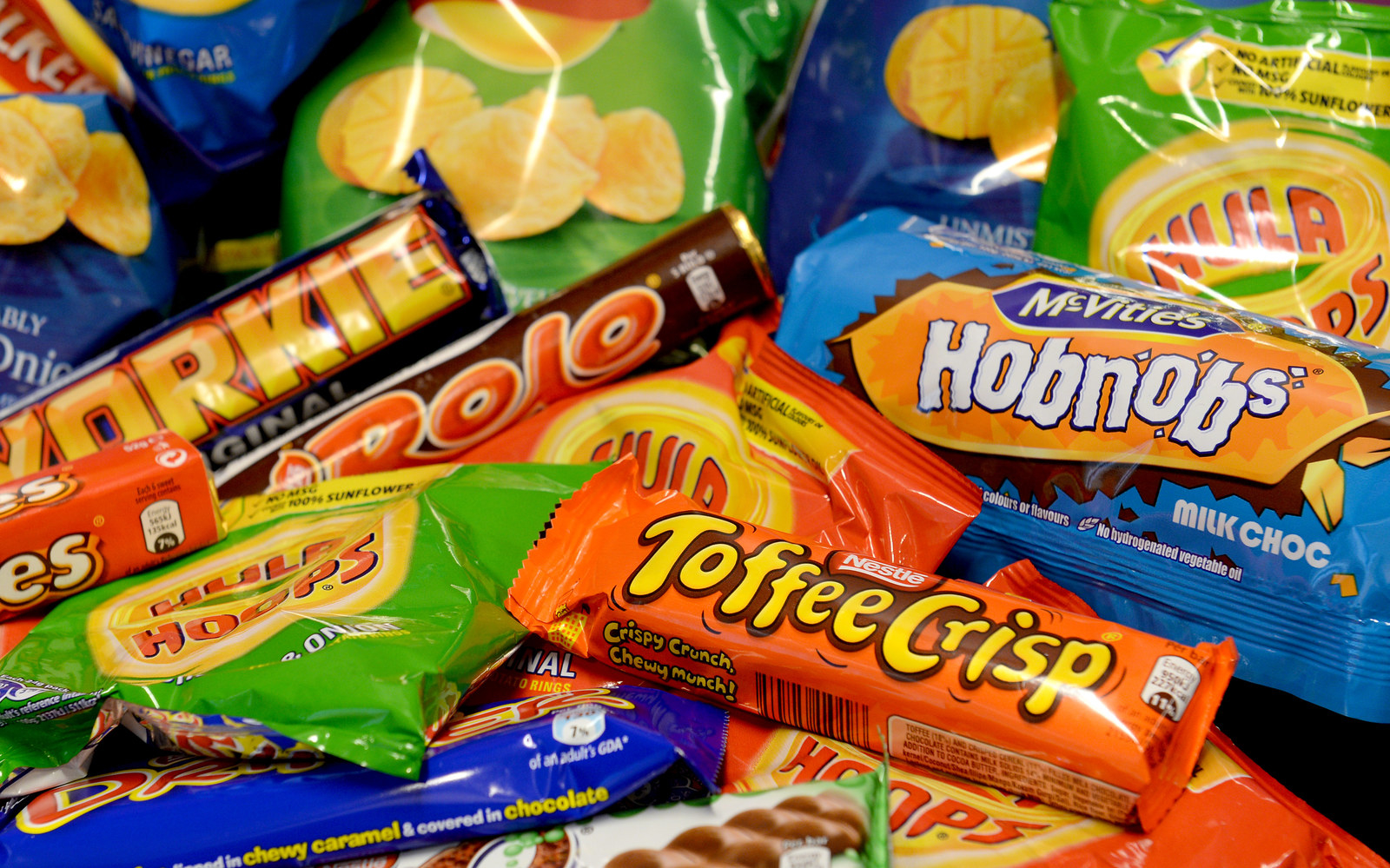 Analysis of 77,165 online promotions by the consumer group Which? has found that the majority of supermarket deals (53%) are for unhealthy foods.
The group compared the food groups that were most heavily promoted across Tesco, Asda, Sainsbury's, Morrisons, Waitrose, and Ocado, using data from MySupermarket.
It found that all supermarkets sold fewer healthy foods through online promotions than unhealthy items – with Waitrose and Asda having the highest percentage (55%).
In total, more than half of confectionery was found to be on offer compared to only around a third of fresh fruit and vegetables, it said.
Meanwhile, soft drinks, pizzas, and frozen chips were also heavily promoted.
Of all the soft drinks on promotion, the vast majority exceeded the minimum sugar requirement to fall within the government's planned sugar tax, Which? said.
The table shows that all supermarket promotions were weighted towards unhealthy products.

The data shows that Asda and Waitrose had the highest percentage of unhealthy foods on offer (both 55%), followed by Tesco and Sainsbury's (both 54%).
All of the supermarkets had fewer healthy promotions than unhealthy promotions, but the supermarkets with highest percentage of healthy promotions were Ocado and Morrisons (both 48%).
Foods were classified as "healthier" or "less healthy" using traffic light labelling.
Any product with a red label for fat, saturated fat, salt, or sugar was categorised as unhealthy – except for where an item had a red label for fat but a green label for saturated fat, when it was considered to be in the healthier category.
Fresh, unprocessed fruit and vegetables were also automatically categorised into the healthier category.
"Everybody has to play their part in the fight against obesity and people want supermarkets to offer more promotions on healthier foods and yet our research found the opposite," said Which? director Alex Neill.
"It's time for supermarkets to shift the balance of products they include in price promotions."
Supermarkets have come under increased pressure to cut back on unhealthy promotions ahead of the government's long-awaited obesity review, expected to be published this autumn.
Campaigners had hoped for a tough crackdown on junk food promotions, including a ban on junk food marketing before the 9pm watershed, but according to a leaked draft seen by The Times, many of the measures are expected to be watered down "after industry lobbying".
The research by Which? comes despite major supermarkets signing up to government schemes including Change4Life and the Department of Health's voluntary Responsibility Deal to help reduce consumers' calorie intake by cutting back on things including promotions on unhealthy food.
But the supermarkets hit back at the research and pointed to actions they were taking to offer healthier food.
"We ensure we have a spread of promotions across all food categories so customers can enjoy a diverse range of offers including fresh fruit, vegetables and fish on a regular basis," said a Waitrose spokesperson.
Tesco said it was looking to reduce the number of foods on promotion as a whole in favour of "everyday low prices" on a range of fresh and healthy products.
Meanwhile, Morrisons said it was "pleased" it was shown to have the highest percentage of promotions on healthy food.
Ocado and Asda did not provide a comment and Sainsbury's had not responded at the time of writing.
However, the British Retail Consortium, which represents all major supermarkets, said "it has never been easier or more affordable to choose a balanced diet".