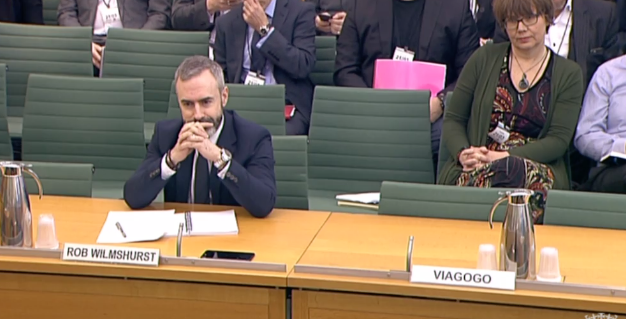 MPs have hit out at the secondary ticketing site Viagogo and accused it of showing a "lack of respect", after it failed to turn up to a culture, media, and sport select committee inquiry into ticket abuse.

"If not contempt of parliament, they've clearly shown a lack of respect for parliamentarians, and the public by extension," Nigel Huddleston said. "I think we all need to be very angry at that."
The company had been invited to attend the session but gave the excuse it could not attend because it "does not sell tickets", the MPs said.

The committee is exploring whether platforms like Viagogo are enabling touts to purchase vast numbers of tickets and then "fleece" consumers by selling them on at vastly inflated prices.
Members are also exploring whether secondary ticketing sites, including Viagogo, are adhering to consumer laws by providing customers with clear pricing information and ticket details, or whether regulation of the market needs to be tightened.
The committee heard from See Tickets' chief executive Rob Wilmshurst, Keith Kenny, sales director for the musical Hamilton, Stuart Camp, who is Ed Sheeran's manager, and Stuart Galbraith, a music tour promoter.

They spoke of how Viagogo and other ticketing sites were, they said, misleading fans and risking them being turned away from events because many venues seek to refuse entry where they can identify tickets that have been resold.

Galbraith also said Viagogo was able to appear above primary sellers in Google's search results because it pays, he claimed, a lot of money to do so.

This prompted Nigel Huddleston and the SNP's John Nicolson to state that Google should answer questions about how Viagogo could appear so high in its search ranking, despite the fact the company was not a primary ticket seller.
"Prior to being an MP I used to work for Google, so I'm fairly familiar with website development and also advertising," Huddleston, a Conservative MP, said.
"I think we probably need to go back to Google, because I suspect [it could be] breaching its own rules and procedures in terms of advertising should not go on to invalid or illegal sales. So I think that's something we'll pursue."

He said Viagogo was "one of the most effective sites" he has seen but also "one of the most psychologically manipulative websites I have ever seen in my career."

"It's constantly bombarding you with information [and] every time you go through the process you get sucked into this real sense of urgency – got to do it now.

"At every single step there is this panic: You get informed in the minutiae of detail how many people are on the site, and you must buy now. But bizarrely the information it doesn't contain is anything about what the fees are going to be."

The committee session also heard from a Viagogo customer, Claire Turnham, who has set up a Facebook group of 150 people who claim to have been misled into buying tickets on the site, some of whom said they felt pressured to complete purchases quickly.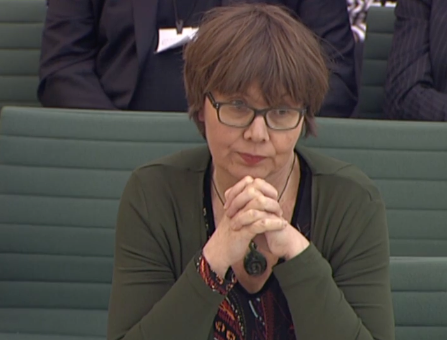 Turnham, who recently told BuzzFeed News she was charged £1,421.23 for four Ed Sheeran tickets on 31 January after they were displayed as costing £263 on the site, was issued a refund after being told by Viagogo she had suffered from a temporary glitch that meant the full price was not displayed.

She set up the Facebook group, called Victim of Viagogo, with other customers who also claim they did not see the full price until they had completed the purchase, many of whom have been refused a refund.

Viagogo, which has not responded to repeated requests for comment, said to one customer who was told they were ineligible for a refund that the company always clearly displays the price.

It has not made clear whether these customers suffered from the same pricing glitch, or whether they had in fact missed the subtotal, an example of which is below.

"Viagogo relies on people being silenced and it relies on people being isolated," Turnham told the committee. "They are very, very quick to take money but they are not quick to answer concerns."

She said Viagogo had been slow to respond to other customers, some of whom she said were "very, very distressed" and had faced anxiety attacks out of "fear" over whether they would be able to pay the ticket charge, or were now stuck with tickets and worried they would not be able to use them.

"We are just the human cost," she said, adding she was "disappointed" Viagogo had not attended the session.
"They have shown contempt for their customers and a certain lack of respect and it would have been very nice to face us today," she said.
There was, she said, a lack of regulation and she called on government to do more.
"I am just one person doing this voluntarily," she said, "but actually it's so huge and it's on such a scale that I would like to see a ticketing ombudsman put in place.
"Where are the people who are meant to be dealing with this issue? And why, in a way has it been left to us, the consumers? It's only because we've connected together and are fighting back that we've secured £40,000 in refunds."
Members of the Facebook group set up by Turnham claim to have collectively paid more than £92,000 on unwanted tickets between them, and claim they are owed more than £51,000 in refunds.
Looks like there are no comments yet.
Be the first to comment!