Uber Says It Won't Ever "Be Perfect" But It Will Operate In London With "Humility"
The under-fire taxi firm has apologised after Transport for London refused to renew its licence, but union bosses say "actions speak louder than words".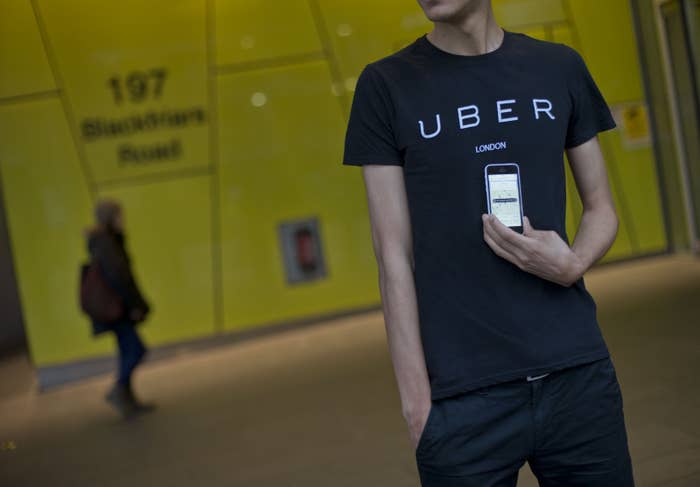 Uber, which has appointed a solicitor to challenge the ruling, can continue to operate until the appeals process is exhausted.

The letter is Uber's latest bid to win over the hearts and minds of the British public. In the hours after the decision it called on people to sign a petition calling for TfL to reinstate the license and also accused TfL of restricting consumer choice and risking putting 40,000 Uber drivers out of work. So far, 751,521 have signed the petition.

The letter, published on Monday, marks a softening of tone.

"We want to thank everyone who uses Uber for your support," Khosrowshahi said. "While Uber has revolutionised the way people move in cities around the world, it is equally true that we've got things wrong along the way. ... I apologise for the mistakes we've made."

Mayor of London, Sadiq Khan, said he was pleased that Dara Khosrowshahi "has acknowledged the issues that Uber faces in London.
"Even though there is a legal process in place, I have asked TfL to make themselves available to meet with him," he said. Ealier Khan said anger from customers and drivers over Uber losing its licence should be directed at the company rather than TfL.
He told the BBC: "I know that Uber has become a popular service for many Londoners – but it would be wrong for TfL to license Uber if there was any way this could pose a threat to Londoners' safety or security."
Uber has been engaged in a near-constant battle with critics who have accused it of failing to do enough to ensure customer safety, of "bogusly" engaging people on self-employed contracts, and of undercutting London's famous black taxis.

On Wednesday, the company will appeal against a tribunal that ruled last year that a group of Uber drivers were in fact directly employed by Uber, rather than being independent contractors.

The case, which was described as a "landmark" gig economy ruling, prompted a flurry of other cases brought by people working for companies including CitySprint and Pimlico Plumbers. Being directly employed by a company means access to worker rights.

The Uber ruling, last November found the group of drivers were entitled to minimum wage and holiday pay.

Unions gave the apology a cautious welcome.
Frances O'Grady of the Trades Union Congress told BuzzFeed News: "Uber bosses acknowledging mistakes is a good first step. But actions speak louder than words.
"Now Uber needs to sit down with unions to hammer out a fair deal for workers, and make sure it meets basic safety requirements for drivers and passengers alike."
Tim Roache, GMB general secretary, said: "It's good to see Uber have finally apologised and admitted they were wrong. We have asked Uber to change many times and to treat their workers as employees and pay their taxes – like everyone else. Now they must match their words with deeds and protect drivers and ensure public safety."