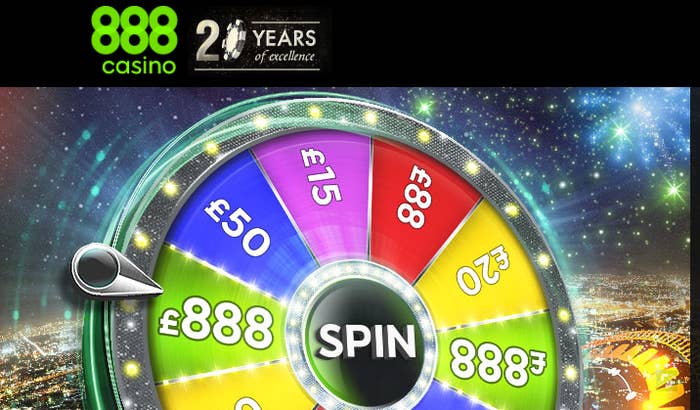 Online betting firm 888.com was "socially irresponsible" when it showed an advert that told the story of a man who gambled in order to pay for his wife's cancer treatment, the UK's ad watchdog has said.

The company, which runs casino, poker, sport, and bingo gambling sites, paid for an advertorial article, that appeared on a third-party website, and told the story of a character called "William" who "stumbled upon" 888.com when waiting outside a hospital for his cancer-stricken wife.

The advertorial stated that the man, who was "depressed", and £130,000 in debt after selling his house to pay for his wife's cancer treatment, "stumbled upon an ad for 888 Casino", and won "over 30 times his annual salary in a single spin".

"His debt and financial worries came to an abrupt end," the ad continued.

The Advertising Standards Authority (ASA) said it has banned the advert on the grounds that it "targeted vulnerable people", was "socially irresponsible", and broke the rules by suggesting gambling could provide an escape from depression and financial concerns.
888.com said the ad, which has been removed, was created by an affiliate and that it had now terminated the agreement with the company. The ASA, however, said 888.com was ultimately "responsible" for the content.
The ASA also said it had broken the rules by failing to make it sufficiently clear that the article in question was a paid-for advertorial.

This is not the first time 888.com has been found to flout advertising rules. The ASA has previously ruled against four other ads by the company and has informally resolved issues with a further 11.
In a separate case last week, the Gambling Commission ordered 888 to hand over £7.8 million after it uncovered "serious failings" in the organisation's handling of vulnerable customers.
The commission said it had failed to adequately protect gamblers from "harm" when a flaw in its system allowed those who had chosen to freeze access to their accounts were still able to place bets.
Betting firms are required to have processes in place to protect consumers at risk of addiction, which includes enabling people to "self-exclude" across all platforms.

In the case of 888, it was found that more than 7,000 customers who had self-excluded were still able to access online bingo as a result of a technical error for a "prolonged" period of 13 months.
In a statement at the time, the company said it regretted the "historic failings" and accepted the conclusion of the review.

Addressing the ASA's ruling against the advert, a spokesperson for 888 said: "888 removed the advertorial as soon as it was made aware of it and has since terminated its business relationship with the affiliate marketing agency.

"888 takes the issue of responsible gaming very seriously and has taken further steps to ensure this type of incident does not occur again."