A mother has accused Clarks of sexism and of engaging in gender "discrimination" after she said she was unable to find sturdy shoes for her 7-year-old daughter.

Jem Moonie-Dalton, a 38-year-old from London, claimed the famous shoe shop was reinforcing gender stereotypes in a viral Facebook post which has been shared more than 5,000 times, and has had over 13,000 reactions.
The mother of two said she was left disappointed when she couldn't find any shoes for her daughter that were suitable for outdoor play, in contrast to the section in the store "aggressively marketed at boys and clearly not intended for her".

She wrote in the post: "In the boys' section the shoes are sturdy, comfortable and weather proof with soles clearly designed with running and climbing in mind. In contrast, the girls' shoes have inferior soles, are not fully covered and are not well padded at the ankle. They are not comfortable and are not suited to outdoor activities in British weather.
"What messages are you giving to my daughter? That she doesn't deserve shoes that put her on equal 'footing' with her male peers? That she should be satisfied with looking stylish whilst the boys are free to play and achieve in comfort?"
BuzzFeed News checked Moonie-Dalton's claims against shoes available on the Clarks website.

We found two pairs of shoes marketed at girls which have a full design up to the base of the ankle, compared with almost all of the 60 pairs of school shoes marketed at boys.
After this story was published, Clarks insisted there was a further nine pairs of shoes that should be included in the overall figure available to girls.
But while these do appear under the "girls school shoes" section of the Clarks site, they are not marketed as unisex and are explicitly labelled as boys shoes.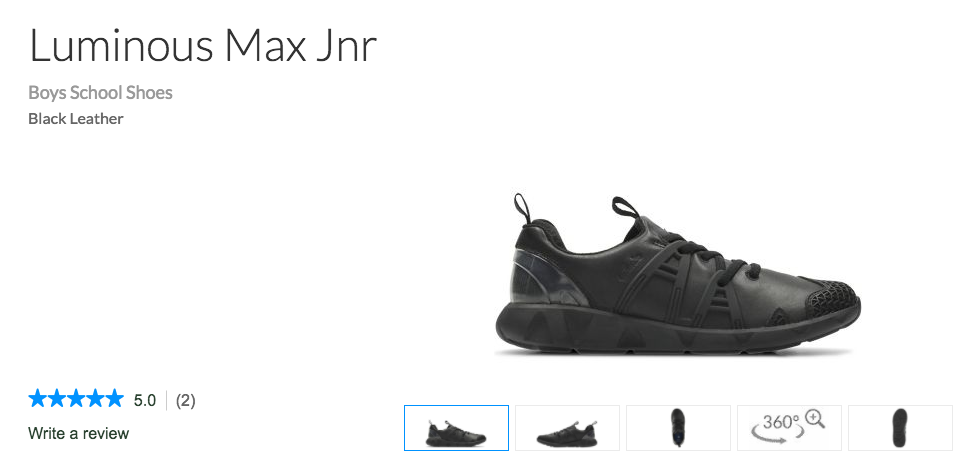 Moonie-Dalton told BuzzFeed News that designing the shoes according to gender was "sexist," and urged Clarks to "tackle the aggressive gender-specific marketing of the shoes and make shoes for children, not for boys or girls".
"I think Clarks is sending a message to girls that running, climbing, jumping, and, frankly, being outside are pursuits for boys, whereas looking stylish is a pursuit for girls," she said.

"I think they are also sending a message that being comfortable enough to focus on playing and achieving at school is less important than looking pretty."

She added the issue was not specific to Clarks but extended to supermarkets and other similar brands, too, which she called on to be inclusive.
"In the short term I would like to see them committing to making several styles in the 'girls' range that are rain-proof and well padded at the back," she added.

While many Facebook users agreed with her post, and shared similar frustrations, others defended Clarks and said: "Just use a different shop".

Clarks responded to Moonie-Dalton in a post on Facebook, saying the company was "very much of the gender neutral ethos that anyone can choose any style as long as they fit correctly," and that it was creating more unisex ranges following customer feedback.

"As a large global company, it is not always possible to implement some of the changes that we want to make as quickly as we would like," the company added.

"Due to the product development timeline we were not able to expand the range as much as we would have liked for this year, but we are changing the ranges and the ways in which they are marketed and hope that you and your daughter like the changes we make in the future."