This MP Says Delivery Drivers For AO.com And Leading Retailers Are "Exploited" And "Badly Treated"
AO Group, owner of Expert Logistics, said it "refutes" the claims, but apologised after drivers received unofficial letters warning them they could have their contracts terminated for littering.
Delivery drivers in Durham working for a company owned by the online electrical giant AO.com, which counts Samsung and Argos among its clients, are being "badly treated" and face a "culture of bullying", the Labour MP for Bishop Auckland, Helen Goodman, has claimed.
In evidence submitted to a business select committee inquiry into the future world of work, Goodman said workers at the Spennymoor depot of Expert Logistics, which is in her constituency, were "exploited".

She told BuzzFeed News that drivers on occasion earned less than the minimum wage, and were subject to fines for an array of "offences" including a three-strikes-and-you're-out littering policy.

Goodman said several workers had raised concerns with her about their treatment at the depot, which is one of nine across the country.

Her comments were supported by two workers from the depot who agreed to be interviewed by BuzzFeed News. One said that at times he earned less than the national minimum wage, and that there was no time for meal breaks or even to use the toilet.

The other described the contracts drivers had to work under as a "con", and said the company had deducted money for any damage to company or customer property direct from drivers' wages.

He also claimed that drivers sometimes worked more hours than they are paid for, and expressed concern about the company's pay arrangement.

Expert Logistics operates a two-man home delivery service – its drivers work in pairs delivering goods to customer's homes. The assigned "leader" of the duo is the only one paid directly by, and engaged in a contract with, the company. It is then that person's responsibility to pay the "crew mate" half of the fee for the work, and on time, as Goodman set out in the evidence.
Some "leaders", it is understood, have built up small businesses using this model, taking on multiple crew mates.
Goodman accused the company of engaging drivers on insecure contracts that benefit AO more than they benefit workers.
Her concern is that drivers are being made to work on self-employment contracts that deny them certain rights under employment law – including sick pay, holiday pay, a pension, the minimum wage, and the right to protection against unfair dismissal.

Her contention, she told BuzzFeed News, is that "these people are in reality employed and badly treated". She claims Expert Logistics "imposes strict conditions" on them.

"I think it's a complete disgrace and the business model is fundamentally exploitative," she said. "In this business model all of the risk is borne by the workers, none of the risk is with the business owners. That is fundamentally wrong."

The company said it "refutes" the allegations and said in a statement that the evidence submitted to the committee contained "serious factual inaccuracies". It said it was "disappointed that Helen did not engage with us before writing her report".

AO.com CEO Steve Caunce said he wanted to extend an invitation to Goodman, who he hoped would "see how well our model works".
Expert Logistics is wholly owned by the electrical goods giant AO.com, which bought the company in 2009 to take control of its own logistics operation. The company primarily delivers for AO, but is also contracted by clients that include Samsung and Argos.

CCTV cameras are in place in every vehicle. Footage is not viewed live but can be assessed to determine liability in an accident, or to monitor driver behaviour and handling of products to assess if they could benefit from retraining.

Goodman described it "part of the whole, oppressive environment".
Founded in 2000, AO's sales climbed £701.2 million in the year to 31 March 2017. It was once described by its own advertising agency as "the biggest white goods brand you've never heard of".
AO company literature says it places people right at the heart of the business, that workers are trusted, empowered, and incentivised, and that the company "love[s] watching them grow and thrive".
At its Bolton headquarters, staff enjoy an on-site spa and subsidised massages, hair styling, and manicures during working hours.

But Goodman has claimed the difference between that public image and the experience of drivers she has spoken with from the Spennymoor depot is "stark".

She pointed BuzzFeed News to a range of negative reviews on the anonymous employer-review site Glassdoor that were also included in her evidence to the committee. Expert Logistics is given a rating of 1.9 stars out of 5 on the site. While some reviews say "fab employers" and "not bad", others say there was "no job security" and claim: "you are forced to take on responsibility for paying your co-driver's wages, all I was informed was that I was a leader and he was the co-driver, wasn't til we got paid that I understood that he worked for me not them, absolute joke."

Other reviews on the site state concerns about the self-employed status, a concern shared by Goodman and made clear in her submission to the committee, in which she claims that "the drivers are classified as self-employed, but this does not appear to be the reality" and sets out that they wear a company uniform and use branded vans owned by Expert Logistics.

She criticised the charges that drivers are liable for under Expert Logistics' insurance model. As documents seen by BuzzFeed News state, drivers are liable to charges of up to £3,000 to cover any damage to company vehicles, to customer property, or to goods during transit. The company will foot the bill for any charges above that.

It is understood that Expert Logistics uses CCTV to determine the outcome of any accident to assess liability, but Goodman claimed one driver was unfairly charged the maximum after a falling tree struck and damaged the company vehicle when he was on shift. "He will work for 365 hours just to pay this bill," she stated in evidence given to the committee.

BuzzFeed News has seen another letter listing charges in excess of £1,000 for "costs to be recovered as incurred by Expert Logistics". The driver said the company had an arrangement to deduct charges at 10% of pay each week, a common arrangement, according to the evidence submitted to the inquiry, when charges are due.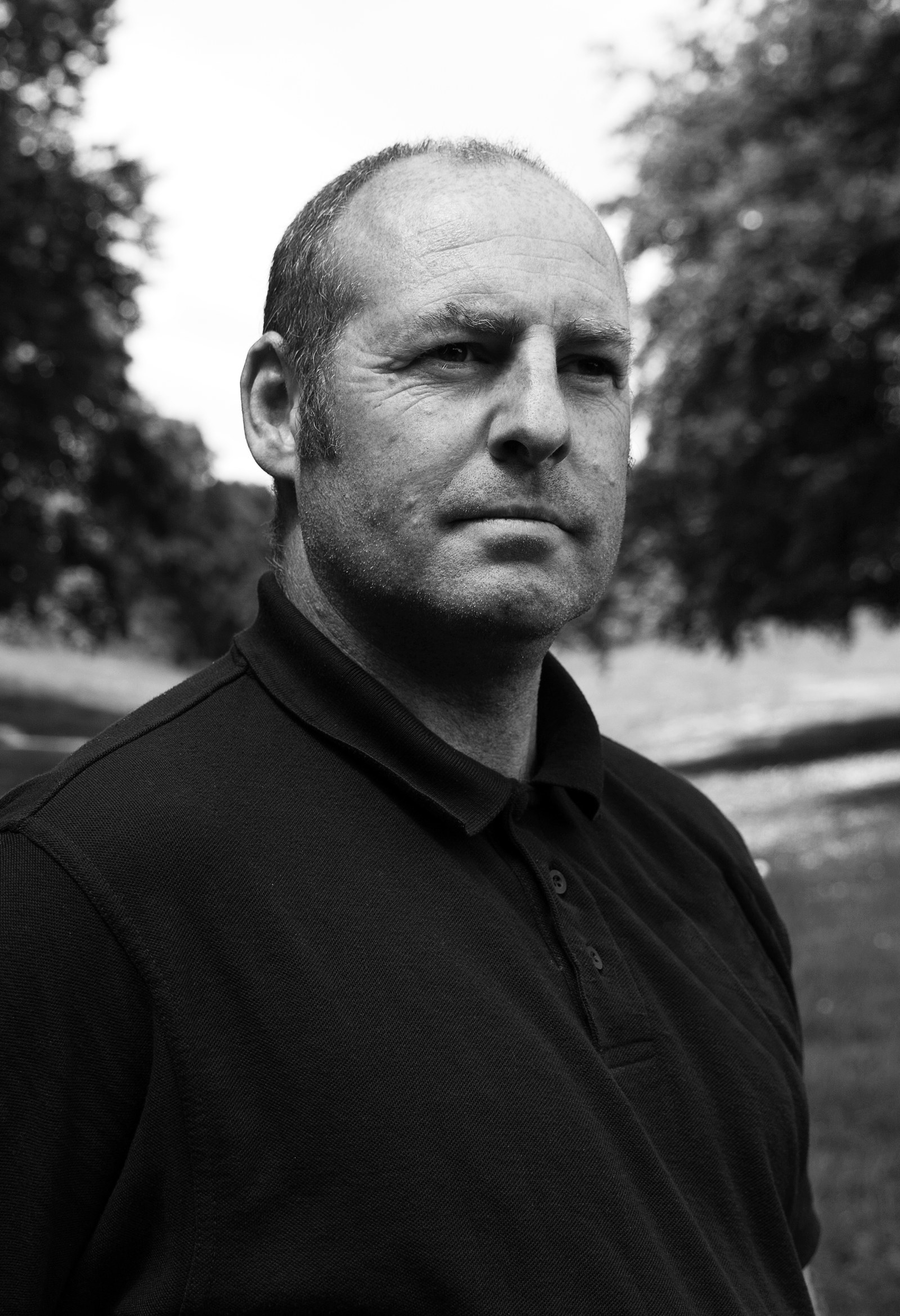 Craig Ashwood, a 45-year-old former driver from Newcastle who left the company in 2016, worked at the Spennymoor depot for two years. In an interview with BuzzFeed News he accused the company of "taking money from people left, right, and centre".

"Their attitude was 'blame the drivers no matter what'," he claimed, describing how the company deals with customer disputes.

Ashwood claimed that at times he earned less than the national minimum wage rate after taking into account travelling time and expenses, and that he often worked longer hours than he was paid for.

During working hours "there was no time for your dinner, or your break, and you couldn't stop to go to the toilet or you'd fall behind," he said.

Drivers are expected to arrive at the depot 15 minutes early for an unpaid brief and are then allocated a delivery route, with a completion time calculated by Expert Logistics. Rather than an hourly rate, these are the hours the company would agree to pay, he said.

That calculation could work to a driver's advantage if they finished up early, Ashwood said, but the estimate often failed to take into account traffic and unexpected delays, such as needing to haul a fridge up a block of flats or resolve a problem for an elderly customer that took extra time.

This meant drivers would often work more hours than they are paid, he said. Ashwood progressed to a role as a trainer at the company, where he was paid nearly double the driver pay rate at £20 per hour – a fee that was designed to take into account travel time and fuel costs.

But he claimed that his fees were eaten into by long unpaid travelling times and expensive fuel bills to drive to destinations including Scotland and London from his home in Newcastle that he said left him out of pocket.

While the company would reimburse him for overnight accommodation, he said he "lost money travelling to and from London – and we're talking over a nine-month period here – five hours to London not paid, five hours back not paid, [and] fuelling the vehicle".

During the day "there was never enough time allocation," he added. "Maybe one, two, three hours a day every day doing paperwork and bits and pieces we were never paid for. We got double the amount but we were still losing anything up to £60 a day … It just mounts up."
"You get downhearted," he added.
Another driver, who did not wish to be named for fear of losing his job, told BuzzFeed News he approached Goodman because he was concerned about the fact he wasn't eligible for things like sick pay because of his self-employed status.

A sample company contract included in Goodman's evidence states: "this is not a contract for employment but a contract for services".

The driver said: "I'm not a radical or anything like that but I just felt it was unfair how people are treated. All the drivers there are working under so-called self employed contracts, which as far as I'm concerned is a con."

He added: "You'd get your job through the night before but they would tell you how many hours you've got to do it in, so if they give you 10 hours to do it and it takes you 12 hours to do it, you get paid for 10 hours."

He also accused the company of "reducing their liabilities" by using the crew mate pay model, which, he said, sees drivers essentially subcontracting to one another and taking on responsibility for paying each other.
The driver said: "Your crew mate is subcontracted to you, even though you're subcontracted to AO." This, he said, could present problems if a crew mate was jointly liable for vehicle damage but left the company, for example.
An AO spokesperson said its self-employed driver model "works well for the drivers due to the flexibility it provides everyone".

The driver also expressed concern about insurance excess payments made to drivers and a fine system he claimed was operated at Spennymoor.
"I don't think drivers should be responsible for any damages – obviously you've got to be responsible and do things properly but there are some unfair claims against them. If a customer says that was them then that's it," he claimed."A company like AO is listed and they should have more than enough provisions to provide proper insurance."

A letter submitted with Goodman's evidence and understood to have been distributed to all workers at the Spennymoor site last year appears to outline fines for a number of "offences" at the site.

These include charges for leaving vehicles in a "mess" and littering. On the third occasion a driver is caught littering, the document states, "your contract will be terminated".
It understood that fines for littering at Expert Logistics sites were in place as a deterrent. However, it is understood the document, which was sent only to drivers at Spennymoor, is not official company literature and wrongly claims contract termination as a result of repeated littering was a policy.

The document also references an incident where a driver appeared to have left a bottle of urine in a vehicle and warns: "Fine for leaving a bottle of piss in the vehicle £50, or drink it whichever you prefer." It is understood there is no such official company-wide fine.

Goodman told BuzzFeed News she found the concept of fines, which also include £10 for turning up without a hi-vis jacket "to cover our hassle and replenish stock", to be a "grotesque idea" that was "akin to that used in privately owned mines at the end of the nineteenth century".

The tone and language used in the letter, she said, is "totally, completely unacceptable".

"It's just abysmal behaviour – it's straightforward bullying, there's no other way to describe it – it's abusive," she said.
An AO spokesperson told BuzzFeed News that the document was not sanctioned by the company. "Having looked into the issue regarding the note, this was not sanctioned by AO and we apologise for its tone, which is counter to our culture and values," they said.
Goodman said the testimony she had heard from Expert Logistics workers was an example of a broader problem caused by insecure work.

She hit out at the Conservative government for allowing gig economy jobs to "flourish" while at the same introducing employment tribunal fees, which can be as much as £1,200. She also criticised the government for failing to abolish zero-hour contracts, which, she stated, "is what Labour would do and what they ought to do".
"I am just shocked and disgusted at the way they treat people – people can't live decent lives under these conditions," she told BuzzFeed News.

Caunce, AO's CEO, said he was "extremely proud of our track record for creating jobs in the North of England and I regularly go on routes with the crews to experience the conditions".

He extended a "personal invitation" to Helen Goodman to visit the site and said he would "welcome the chance" to talk her through "our self-employed driver model and show her why the picture she has painted is incomplete … So she can see how well our model works."

AO Group added in a further statement that it "refutes" the picture of "the environment in our depots painted by MP Helen Goodman, which includes a series of serious factual inaccuracies".
"Our self-employed driver model works well for the drivers due to the flexibility it provides everyone from sole traders through to large companies," the company said.

"This model is part of our commitment to excellent customer service. We expect all of our business partners to uphold our high standards and look into any situation where any working practices may have fallen below what we expect."

It added: "We are disappointed that Helen Goodman did not engage with us before writing her report – we would happily have discussed these issues with her in detail to ensure she had the full picture and have invited her to engage with us now."

BuzzFeed News reached out to Argos and Samsung, two of the major companies listed as AO clients. Samsung did not respond to requests for comment, and Argos said: "We have strict policies and standards which we expect all contractors to comply with."