Here Is What The Government Appears To Have Omitted From Its "Watered Down" Obesity Strategy
BuzzFeed News saw an earlier draft copy of the Department of Health's new childhood obesity strategy. Here is how it compares to the final version.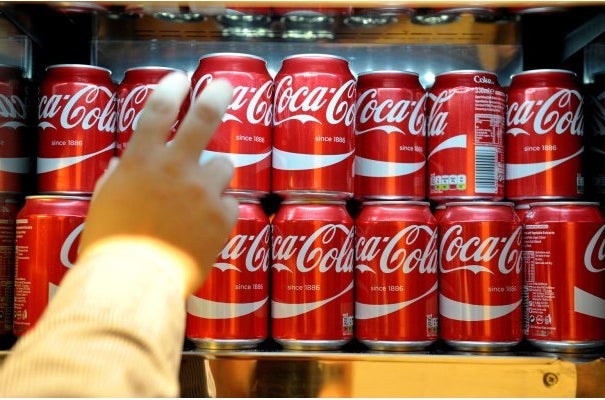 The government has been accused of "watering down" a strategy to combat childhood obesity by caving in to the interests of the food and drink industry.
The strategy, published on Thursday after a one-year delay, is designed to cut soaring rates of childhood obesity in the UK and contains a range of voluntary targets for food and drink companies.
However, it falls short of stricter recommendations set out by the advisory body Public Health England (PHE) in 2015, prompting health campaigners to accuse the government of putting the interests of businesses before public health.
BuzzFeed News saw a draft copy of the strategy that appears to show the final version has indeed ditched a number of proposals that were in consideration –though it's unclear to what extent any lobby groups could have influenced the report.
Among the measures that appear to have been dropped was a ban on junk food advertising to children, first reported by The Times last month.
Restricting junk food marketing had been a key part of PHE's recommendations, which said evidence shows that advertising "consistently influence[s] food preference, choice and purchasing in children and adults".
The body urged deeper controls on advertising of high-sugar foods and drink to children. The draft copy of the obesity strategy said the current "safeguards" in place "do not go far enough" and outlined the intention to consult on tougher measures to "reduce families' exposure to unhealthy food".
In addition, the draft copy urged retailers to stop using cartoon characters to promote unhealthy foods and to scrap sweets from checkouts; both provisions are absent from the final version, which appears to have omitted a substantial section on advertising.
On advertising, the strategy does, however, lay out plans to establish new nutrient criteria for foods, which could in future change the way certain products are allowed to market their products on children's TV.
Other measures that appear to have been dropped from the draft version include a ban on trans fats by 2017 and mandatory calorie-labelling for all takeaway and restaurant menus.
The draft copy said trans fats – artificial industrial fats that can lead to cholesterol, which in turn leads to heart disease and strokes – should be legislated against.
BuzzFeed News cannot verify the date of the draft copy, and the Department of Health said it would not comment on leaked documents, but a spokeswoman said: "All policies are drafted, and redrafted."
The final version, which sets out the implementation of the sugar tax as a key part of its policy, relies on raft of voluntary measures, including encouraging food and drink brands to slash sugar from their products by 20% and encouraging children to do one hour of physical activity a day.
But health campaigners have hit out at the report as disappointing, with Action on Sugar labelling it "pathetic".
Jenny Rosborough, a nutritionist from Action on Sugar, said: "This is an embarrassing and inexcusable waste of a fantastic opportunity to put the nation's health first."
Professor Graham MacGregor from Consensus Action on Salt and Health called it an "insulting response to the UK crisis in obesity type 2 diabetes".
And the Obesity Health Alliance, a coalition of 33 health charities, said "the government's plan is underwhelming and a missed opportunity".
It hit out at the plan to give industry voluntary targets and called on the government to ban junk food advertising before the 9pm watershed.
The Department of Health said the strategy was a far-reaching plan.
"This government is absolutely committed to reducing childhood obesity and one of the best ways to do this is to boost sports in schools," said public health minister Nicola Blackwood.
"Team GB has been a huge inspiration at the Rio Olympics. We need to keep that inspiration alive when children go back to school in September – that's why we're asking schools and parents to ensure children do an extra hour a of physical activity every day.
"Initiatives like this will make a huge difference to children's health and fitness and we hope our new measures on school sport will help to create future Team GB Olympians."