This Magazine Has Been Criticised For Using A Model Who Appeared "Unhealthily Thin" In One Of Its Ads
An ad that appeared in Glamour to promote Condé Nast Traveller magazine featured a model that was too thin, the UK's ad regulator has said.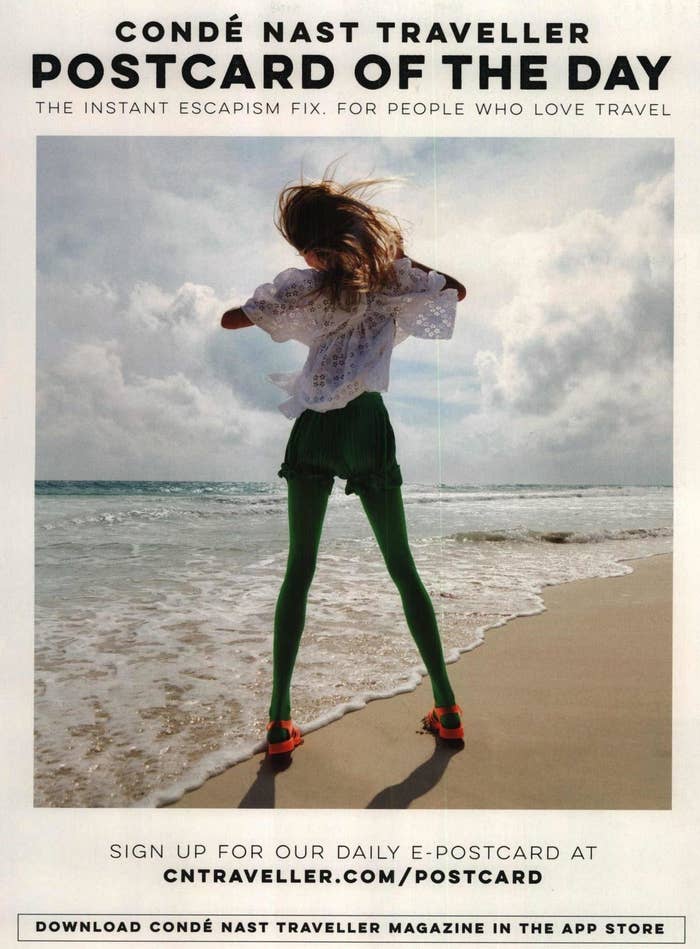 Two magazines have been reprimanded by the Advertising Standards Authority for an advert the watchdog deemed was "socially irresponsible" because it used an "unhealthily thin" model.

The ASA said the ad for Condé Nast Traveller, which featured in Glamour magazine, must not be shown again in its current form. It also told publisher Condé Nast, which owns both titles, to ensure future ads were "prepared responsibly".

The ruling was made after a reader complained about the advert, which shows a slim woman on a beach. The ASA said the publisher broke advertising rules on responsibility because the angle of the image drew attention to the model's slimness, particularly her "very long and thin" legs, and emphasised the narrowness of her waist.
"We concluded that the ad made the model look unhealthily thin and that the ad was irresponsible," the ASA said in its ruling.
In response, Condé Nast Traveller said it felt the model was naturally slim and in proportion with no protruding bones. Glamour said the ad was not designed to represent body image or fashion and that the shape of the model was not relevant, but said it would take the comments on board.
It is not the first time a brand has fallen foul of advertising rules on body image.

In 2016, a Gucci ad was banned for the use of thin models, though the luxury designer said the perception of thinness was subjective and that there were no bones visible.
In May, a Protein World advert featuring Khloé Kardashian was given the all-clear by the ASA after 14 complaints that it was also socially irresponsible. The ASA said it did not appear to encourage "excessive weight loss or other extreme or potentially harmful dieting behaviour".

BuzzFeed News contacted Condé Nast but it had not responded at the time of writing.