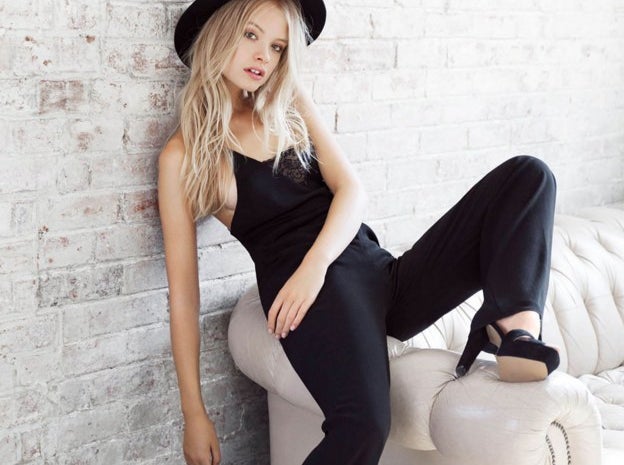 The UK's advertising watchdog has banned two adverts by online fashion chain Nobody's Child for showing a model who appeared to be a child in a sexualised pose.
The two adverts showed the model with her breast partially exposed and a leg bent in front of her, as well as an image of her in a tartan dress with one leg slightly raised.
The Advertising Standards Authority (ASA) said it received complaints from members of the public who were concerned the ads sexualised someone who appeared to be a child.
The ads were called irresponsible and offensive because the poses and facial expressions of the model, along with the brand name Nobody's Child, implied the pictures were of a "vulnerable child," the complainants said.
In response, Nobody's Child said it had chosen not to style the model in heavy makeup or bright lipstick in order to avoid "projecting any kind of vulgarity".
The fashion chain also said the model used was 21 years old.
However, the ASA upheld the complaints and banned the adverts.
"We told Nobody's Child to ensure the images used in their ads, particularly when presented in conjunction with their brand name, did not sexualise those who appeared to be a child and depict them as being vulnerable," the watchdog said.
Nobody's Child, which was founded in 2015, appears to be popular with a number of celebrities, including Diana Vickers and stars from Made in Chelsea.
BuzzFeed News contacted the company for a comment on the ASA's ruling but it had not responded at the time of writing.