Theresa May Has Been Urged To Crack Down On "Unscrupulous" Gig Economy Employers
"As it seeks to negotiate the best possible Brexit deal, the government must not allow addressing urgent issues in Britain's labour market to fall by the wayside."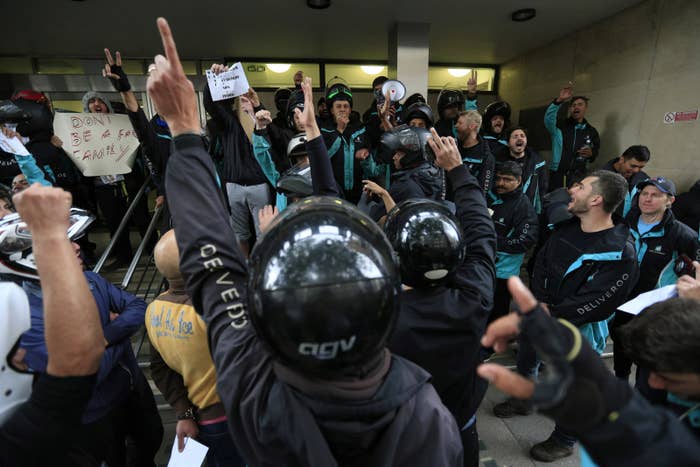 Businesses that flout the spirit of employment law should be "named and shamed", face "punitive" fines, and pay a higher rate to people who have no guaranteed hours, MPs have said.
A joint report and draft bill published by two influential parliamentary committees sets out recommendations that could impact the gig economy and other businesses.
The work and pensions committee and the business, energy, and industrial strategy (BEIS) committee are proposing a law change that would place the onus on companies to prove the status of their workers, rather than vice versa, by requiring companies to implement "worker" status by "default" – which would give workers the right to a minimum wage and holiday pay.
Confusingly, "worker" is a status under employment law as well as a description of somebody who does a job. It's a middling category between "employee" status, which gives a person the most protections and benefits, and "self-employed", which gives them none.
Gig economy companies including Uber and Deliveroo have been criticised for using what has been termed by critics as "bogus" self-employment. The companies argue, however, that drivers prefer self-employment because it gives them flexibility by enabling them to work when they want.
Rachel Reeves MP, BEIS chair, said: "Uber, Deliveroo, and others like to bang the drum for the benefits of flexibility for their workforce but currently all the burden of this flexibility is picked up by taxpayers and workers. This must change."
There is, she said, a need for "greater clarity in the law to protect workers" and give "responsible businesses" a level playing field to compete, rather than "a system which rewards unscrupulous businesses".
"We need new laws but also much tougher enforcement to weed out those businesses seeking to exploit complex labour laws and workers for their competitive advantage," she said.
The recommendations do not just address the gig economy. The MPs also urge that any business found to be in breach of employment law should face heavier fines, particularly if found to be a repeat offender, as punishment to them and a deterrent to others.
One of the measures proposed is that government conducts a pilot trial with business whereby workers who have non-guaranteed hours, such as those on a zero-hours contract, are paid a premium rate.
The report argues such a move could have "potential for a significant impact" by nudging employers to offer more stable work. It also recommends scrapping a complex "loophole" for agency workers called the Swedish Derogation.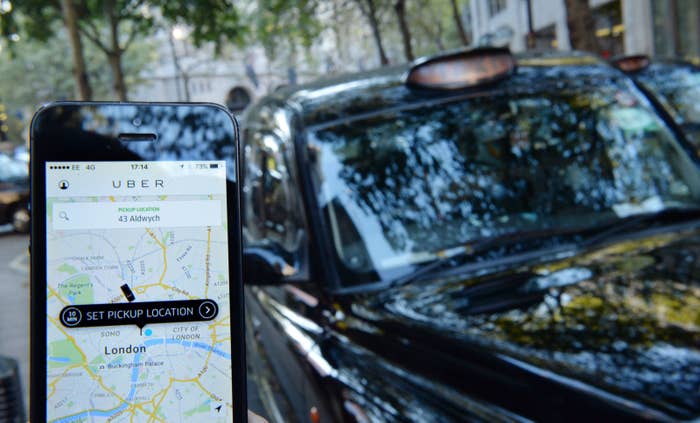 Agency workers are meant to be paid the same rate as permanent staff after 12 weeks but workers are able to opt out of that under certain conditions. MPs in the report said the opt-out rule had been subject to "widespread illegal abuse" and should be scrapped.

More resources must also be given to employment enforcement agencies to enable them to do "deep-dives into industrial sectors and geographic areas" and across complex supply chains, the MPs on the committees said.
At a committee session last month, MPs heard how the Employment Agency Standards Inspectorate has a budget of just £500,000 to regulate a sector comprising 18,000 businesses.
Currently, MPs said, employers need only fear an inspection of their labour practices "once every 500 years" – and receive "only paltry fines" if they are found to be breaking the law.
"The two committees are today presenting the prime minister with an opportunity to fulfil the promise she made on the steps of Downing Street on her first day in office, with a draft bill that would end the mass exploitation of ordinary, hard-working people in the gig economy," said work and pensions committee chair Frank Field.
"The bill would put good business on a level playing field, not being undercut by bad business. It is time to close the loopholes that allow irresponsible companies to underpay workers, avoid taxes and free ride on our welfare system."
BuzzFeed News asked Uber and Deliveroo to respond to the committees' comments.
Deliveroo said its drivers were only self-employed "as it allows them to work flexibly, which riders tell us is exactly what they want".
A spokesperson said the average driver earned £9.50 an hour and that the company called on the government to update legislation "so we can continue to offer well-paid work that is extremely flexible alongside more security".
The representative also pointed to a recent legal battle over union recognition, which the company won, labelling it a "huge victory". The tribunal found a group of couriers in London could not enter into collective bargaining because they have the right to substitute themselves in any given job, which meant they were self-employed contractors.
Uber had not provided a comment at the time of writing.