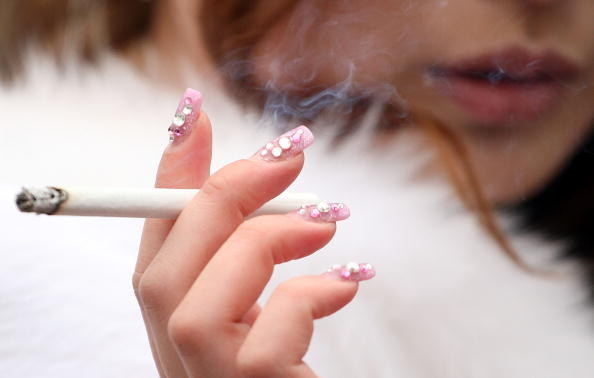 According to figures from the Office for National Statistics (ONS), there has been a rise in the number of women smoking tobacco.
The percentage of women in Britain who smoke rose marginally between 2013 and 2014, in some age groups, ONS data shows.
For those aged 16-24 there was a 1% increase; for those aged 25-34 there was a 2% increase and there was also a 1% increase for those over 60. Overall, 17% percent of women were smokers.
Meanwhile, the percentage of men smoking fell from 22% to 20% – the lowest rate since the department first started tracking the data in the 1970s.
The data also revealed that the percentage of 16- to 24-year-olds who said they had never smoked tobacco decreased from 75% in 2012 to 70% in 2014.
Overall, the number of people smoking tobacco remained flat at 19%.
Alongside the study, the ONS also published e-cigarette data for 2015. It revealed 28% of 16- 24-year-olds said they tried vaping last year – above the average of 17% across all ages.
Fifty-three percent of all e-cigarettes users vaped as an aid to quit smoking, ONS said, and 7% had given up tobacco smoking.
Dr Penny Woods, CEO at theThe British Lung Foundation, said it was "worrying" more women were taking up smoking and said the government should "protect" stop smoking services from budget cuts.
"While there is still a lack of data on the long-term health impact of e-cigarettes, it is encouraging to note that three quarters of people now know that vaping is significantly less harmful than smoking," she added.
"E-cigarettes shouldn't be seen as a permanent alternative to smoking, and these figures confirm that they don't work for everyone as a quitting aid.
"However, if you haven't successfully quit using other methods, including your local smoking cessation services, then it may well be worth trying e-cigarettes, with an aim of eventually quitting them too".