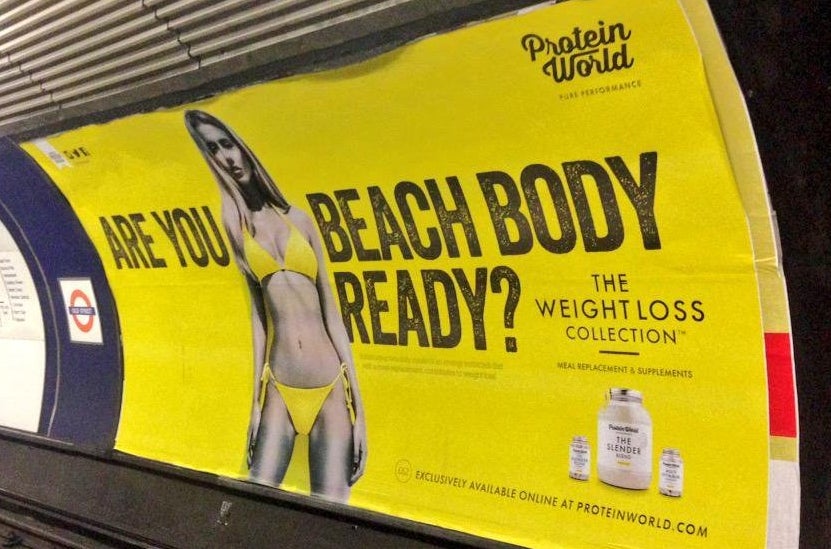 The Advertising Standards Authority (ASA) has said a TV advert for XLS-Medical Max Strength diet pills that BuzzFeed News first revealed was being formally investigated was one of the most complained-about ads of 2015.
The ASA said it received 210 complaints from members of the public over the advert, which was criticised on Twitter as "irresponsible" for using "young, skinny girls" and presenting a "shocking portrayal of a slim woman complaining about not losing enough weight".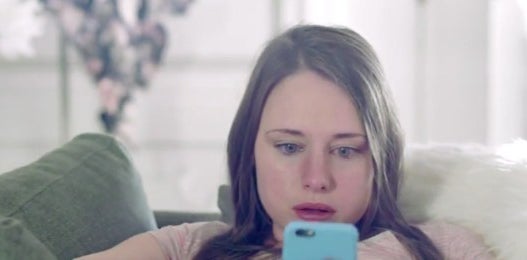 Twitter users also accused the advert, which featured two slim young women losing weight before a holiday and sending each other selfies, of being aimed at "teenagers".
A spokesperson for Omega Pharma, the company behind the product, which is recommended only for those over the age of 18, said the ad was "age appropriate" and featured models in their twenties.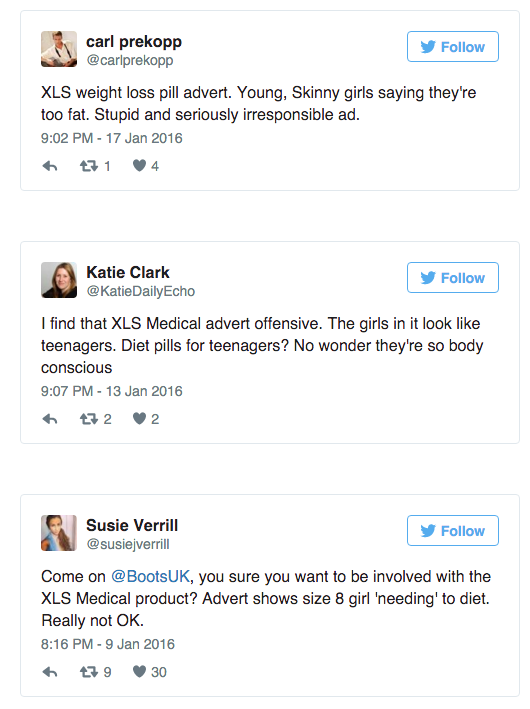 The ASA banned the ad from appearing again because the "overall [it] impression created by the ad presented an irresponsible approach to body image and confidence". It did not, however, uphold complaints about it appealing to people under 18.
Adverts for Protein World, MoneySupermarket, and Nicogigs electronic cigarettes were also among the adverts that caused most offence in 2015 – though the XLS Medical ad was the only one to be banned.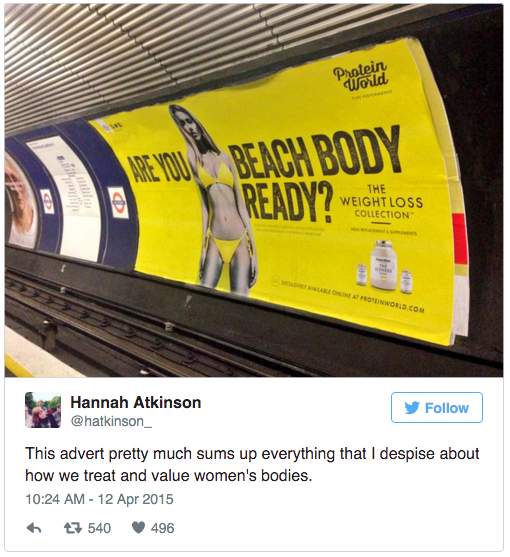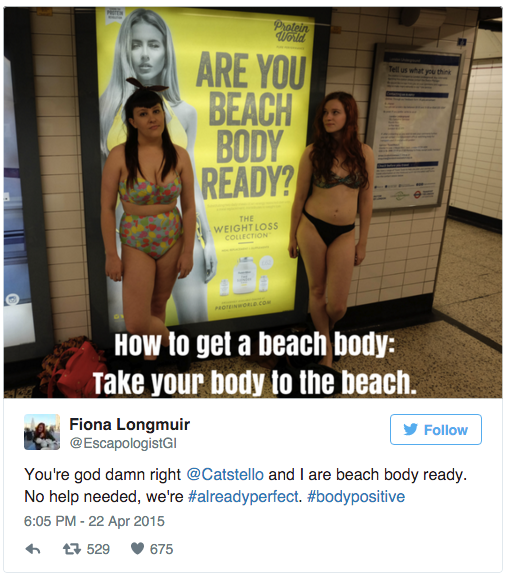 An advert for MoneySupermarket that featured a man walking down a street and dancing while wearing denim shorts and high-heeled shoes, topped the list with 1,513 complaints, many of which said it was "overtly sexual".
An advert for Nicogigs electronic cigarettes also racked up 145 complaints, with some viewers worried the ad would appeal to children.