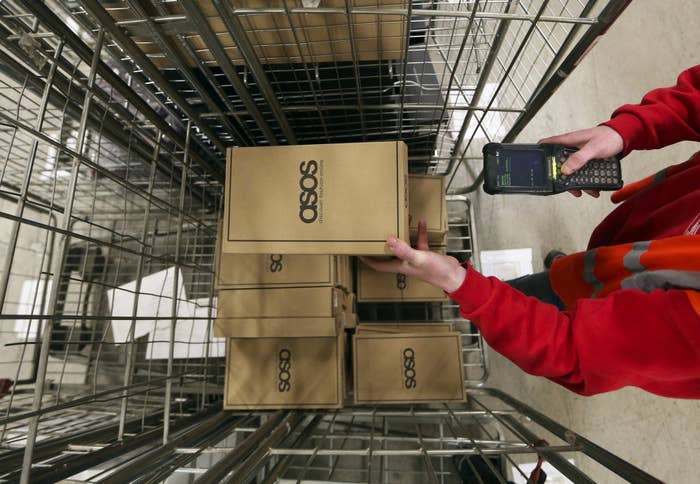 Iain Wright, the chair of the House of Commons business, innovation, and skills select committee, has confirmed that it will explore allegations about working practices at Asos's giant global distribution centre in Yorkshire following an investigation by BuzzFeed News.
The Hartlepool Labour MP, who chaired investigations into Sports Direct and the demise of BHS earlier this year, said Asos "should be looked at" as part of the committee's forthcoming Future World of Work inquiry into employment structures, to be launched in January.
"When I read the article," he said, "the reaction from me was this was ominously and depressingly familiar. We really want to eliminate this sort of working practice in Britain."
In a three-month investigation, BuzzFeed News uncovered allegations of exploitative contracts, onerous working targets, pay docking, and intrusive security searches. Workers also alleged that they had been penalised for sickness.
The Commons inquiry will explore "what type of employment structures and economic models we want in this country", Wright said, focusing on employment practices in the logistics and distribution sectors and to what extent companies are providing "modern, decent, and dignified working conditions".
"We want more jobs, but we want meaningful and dignified employment," he added.
"This is a really significant piece of work, and fantastic investigative journalism. It builds on some of the reports that we've heard in recent weeks and months at this warehouse – It's exactly the sort of thing we want to be exploring in our inquiry."
Louise Haigh, Labour MP for Sheffield Heeley and shadow minister for civil service and digital reform, said she would put forward a bill next month to "help root out exploitation" of "low-paid" workers.
Jo Stevens, MP for Cardiff Central and shadow justice minister and shadow solicitor general, labelled the flexible working arrangements at the warehouse "exploitation".
GMB, the union, called on the business select committee to launch a separate inquiry into conditions at the Asos warehouse following the BuzzFeed News investigation.
"GMB calls on the business select committee to investigate these incidents as a matter of urgency," Neil Derrick, GMB regional secretary, said.
The Asos warehouse in Grimethorpe, near Barnsley, is run by logistics giant XPO, which has disputed the workers' allegations. In a statement to Vogue magazine on Thursday, Asos said: "There have been a number of allegations about the working conditions at our warehouse in Barnsley that are inaccurate, misleading or based on out-of-date information. this upsets us, but more importantly, it upsets the people who work there.
"Those who seek to portray the warehouse as an awful place to work never mention the positive work we do in conjunction with XPO, like the 50 different learning and development programs offered, free mental health support and awareness training, subsidised food in a newly renovated canteen, or the £3 million spent on a cooling system to keep the temperature down during the summer. Ultimately, ASOS and XPO both care deeply about our people and that's why we have chosen to partner with them."
The company also used its social media channels to dispute the claims.


It tweeted people who asked it about the allegations with a statement that called the claims "misleading".