At 9.58pm on Saturday, a van careened down London Bridge, hitting pedestrians, before three men jumped out and went on a stabbing spree, officials said. By the time police officers shot the attackers dead, eight people had been fatally wounded and nearly 50 more had been injured, many of them seriously.
Many of their identities remained unknown over the weekend, but some were reported to have been from France, Australia, Spain, Germany, and New Zealand.
Here's what we know so far about the survivors.

Four police officers were among those wounded.
One officer from the British Transport police was seriously injured and suffered face, head, and leg wounds after reportedly confronting an attacker armed only with a baton.
The unnamed officer, who has only been working with the force for two years, was on duty outside London Bridge station.

"Having visited the officer in hospital shortly after he was admitted for treatment, I was able to hear his account of what happened last night," said BTP Chief Constable Paul Crowther. "It became clear that he showed enormous courage in the face of danger, as did many others who were at the scene and rushed to help."
Crowther added: "For an officer who only joined us less than two years ago, the bravery he showed was outstanding and makes me extremely proud."
Another officer, 25-year-old PC Charlie Guenigault, from the Metropolitan police, was off-duty when he sustained injuries after rugby-tackling one of the terrorists, the BBC reported.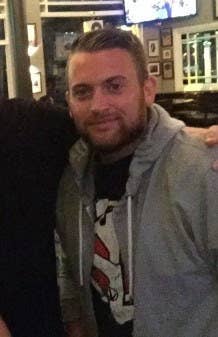 His family said in a statement: "We are extremely proud of Charlie who showed immense bravery on Saturday night.

"Our family has received numerous messages from friends, colleagues and people around the country sending Charlie good wishes and commending him for his actions.
"We are very grateful for this and it has provided us with a lot of comfort at this difficult time.
"Given the opportunity again, Charlie would no doubt do exactly the same if faced with the same situation; helping a fellow police officer in need and protecting the public.
"He is immensely proud to work for the Metropolitan Police Service and serving the Southwark community, and this is an example of that.
"Charlie is described by his peers as a dedicated police officer, who is a diligent, hardworking and respected member of his team."
Both officers are in stable condition.
British national Daniel O'Neill, 23, was stabbed "from his belly round to his back".
O'Neill's mother told the BBC how he was attacked by one of the knife-wielding attackers.

"He just stepped outside the bar for a second," she said, "and a man ran up to him and said, 'This is my family, this is for Islam,' and stuck a knife straight in him – he's got a 7-inch scar from his belly round to his back."

O'Neill is in hospital, she told the BBC, and was able to talk to her.

Asked about her son's condition, she said: "We are not sure yet – the ultrasounds were good, but he is still quite sick so we can't rule out any kidney damage."

Australian Candice Hedge, 31, from Brisbane, was "stabbed in the neck".
Hedge, who has been living in London for a year, is recovering at St Thomas' hospital following emergency surgery for a knife wound to her neck, the Sydney Morning Herald reported.
She was at a bar restaurant in Borough Market with her boyfriend when she was stabbed in the neck, the paper reported.
She later wrote on Facebook that she was "in the clear".
"I'm doing OK. Still in hospital, but all in the clear. I really can't talk. The f----- stabbed me in the neck. Don't worry too much. I love you all," the paper reported.

Brett Freeman, from London, was stabbed four times during the attack, his friend said.
Brett Freeman, from Dagenham in east London, was stabbed four times during the attack and suffered a punctured lung, a friend said in a series of tweets.

Darren Mole tweeted on Sunday to say he had woken up to the news that "a friend of mine stabbed 4 times in the #LondonBridge terror attack. All on your watch @SadiqKhan time to resign."

He posted a photograph of Freeman in hospital and later said he had suffered a punctured lung and "needs a couple of operations but he is up and talking".

Australian electrician Andrew Morrison was stabbed after watching Real Madrid's Champions League final victory at Belushi's bar in London Bridge.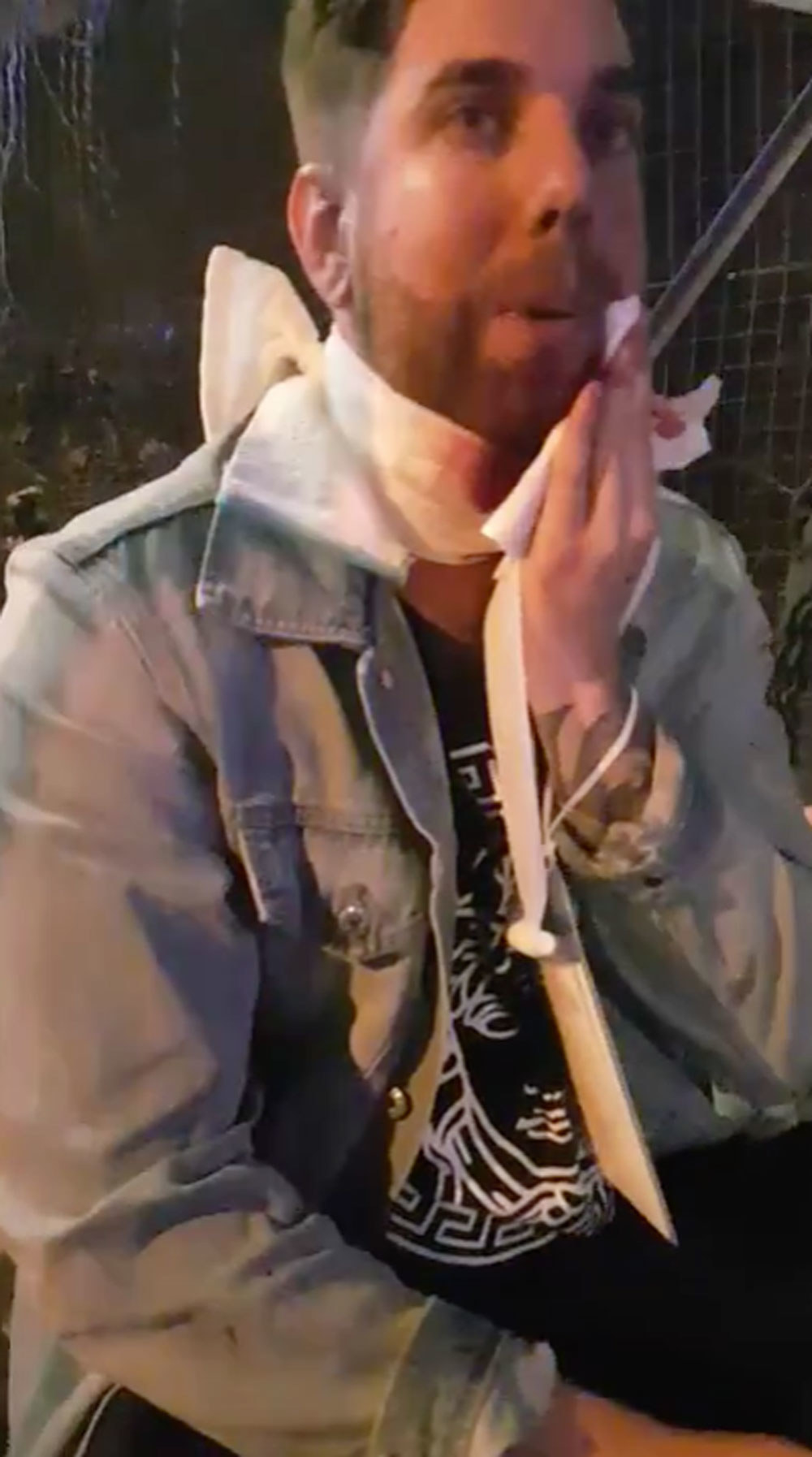 "I walked across the road, a fight breaks out, and I'm like, 'Shit what is going on here?'," Morrison said in a video that was originally posted to Reddit.
"[I] start to walk towards it, all of sudden this guy comes up with a knife."
Morrison said he was stabbed and that "blood is going everywhere". He then walked to a nearby pub asking for help.

"I dodged it, ducked and weaved, just kidding – I got fucked up," he said.
Morrison said he had been due to fly home to Australia on Sunday.
Australian prime minister Malcolm Turnbull confirmed on Monday that four Australian nationals were caught up in the attacks.

New Zealander Oliver Dowling, 32, was stabbed in the face, neck, and stomach.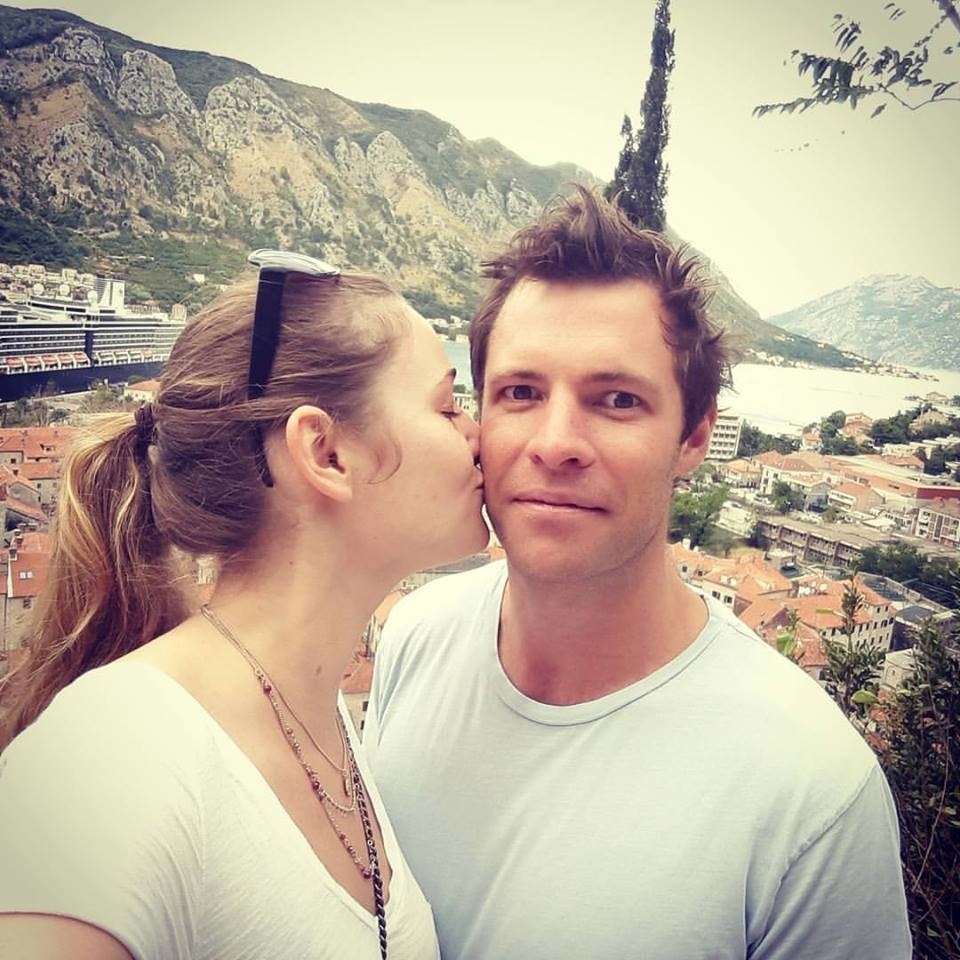 Oliver Dowling, from Christchurch, was attacked on Saturday night according to media reports.
According to the New Zealand Herald, attackers missed his vital organs and he was recovering after a four-hour surgery.

Dowling's sister, Freddy, posted on Facebook to confirm that her brother had been injured.

"Doctors are very happy with how he's come out the other side. A massive thank to the University of London Hospital for their tireless efforts in helping my brother out!!" she wrote.

Oliver Dowling's girlfriend, Marie Bondeville, also suffered unknown injuries in the attack and was reported to be undergoing treatment at a hospital.


Roy Larner, a 47-year-old from London, was stabbed eight times in the head, neck, and back.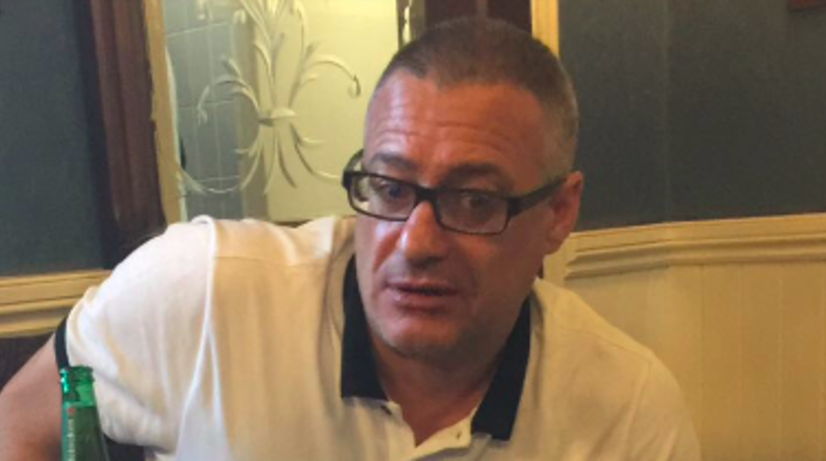 Larner, who is recovering in hospital and also has wounds to both hands, reportedly fought the terrorists during Saturday's attack.

Friends have set up a crowdfund on JustGiving to honour his bravery, and it has so far raised over £27,000.

Donations have come in from the UK and also from Australia, Germany, and Singapore.

He told Good Morning Britain: "The three of them, I'm fighting them, and at the time I'm thinking of those families and kids who need to get out of the bar.

"It happened in about 45 seconds and as I've got them out they've been shot around me.'
British journalist Geoff Ho was stabbed in the throat during the knife attack.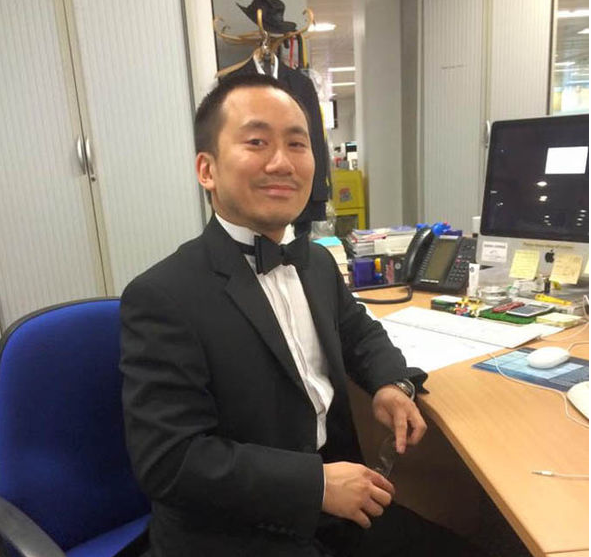 Geoff Ho, the business editor of the Sunday Express newspaper, was videoed clutching his throat as he left a pub on Sunday.

According to the paper, he was stabbed in the throat after intervening to protect a bouncer who was under attack.
Ho, who was reported to be well enough to sit up in the hospital, posted a message on Facebook saying he wasn't sure whether it was "stupid or noble" to intervene.
"Don't know whether it was stupid or noble to jump in and break up the fight outside the Southwark Tavern, but two a***s trying to do over the lone bouncer on the door isn't happening on my watch," he wrote.

On Monday he tweeted to say: "Thank you every one for the best wishes. I got out of surgery yesterday and am on the mend."

He told BuzzFeed News he was "doing alright, but tired".
Antonis Filis, from Greece, is in stable condition after being stabbed in the liver.
The 35-year-old remains hospitalized after sustaining wounds to his liver and head, Greece's state news agency reported Monday.
Filis, who moved to London in 2011, lives near Borough Market and had been out with his girlfriend, according to Greek media reports. Filis's father, George, told Greece's Lamia Report that doctors said son had "escaped danger" after several hours in surgery.
"But my anxiety and his mother's anguish is great because you never know. We hope everything will go well," George Filis told the outlet.

This is a developing story. Check back for updates and follow BuzzFeed News on Twitter.