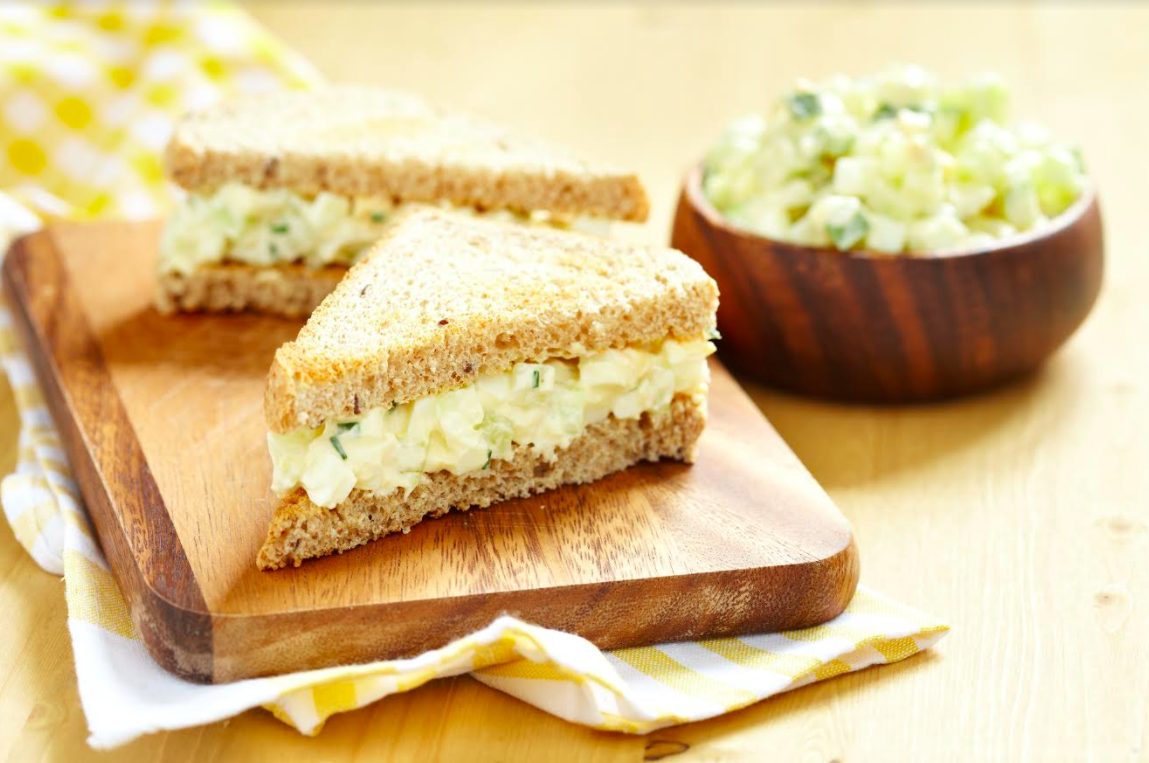 The Food Standards Agency has issued a recall for egg sandwiches and salads from British supermarkets after revealing that up to 700,000 eggs sold in the UK may have come from European farms linked to a contamination scare over a banned insecticide.
The agency has stressed that the recall is precautionary and that it is "very unlikely that these eggs pose a risk to public health" as they represent a very small percentage of eggs consumed in the UK.

The FSA said it had discovered up to 700,000 eggs had been imported to the UK from farms linked to use of the insecticide Fipronil, which is banned in food-producing animals. Previously, the agency had believed only 21,000 potentially contaminated eggs had made it to the UK.
The imported eggs were not whole, shell eggs, but cooked chopped eggs used in sandwiches and salads. These would likely be mixed with other eggs that were not from affected farms, making "Fipronil residues highly diluted", the FSA said.
The agency said that the majority of these eggs will already have been consumed, but that sandwiches and salads with specific sell-by dates from Morrisons, Sainsbury's, Waitrose, and Asda should not be eaten.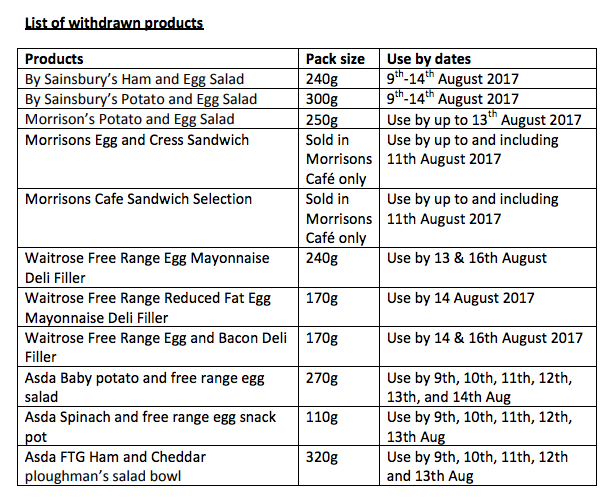 Eggs with traces of the insecticide have been found in the Netherlands, where they are thought to have originated from. The FSA said it had "no evidence" that any eggs laid in the UK were contaminated.
Supermarkets in Belgium, the Netherlands, and Germany have also withdrawn millions of eggs from sale after concerns about contamination.
In its announcement, the FSA said: "The decision to withdraw these products is not due to food safety concerns, but is based on the fact that Fipronil is not authorised for use in food producing animals. The Food Standards Agency and Food Standards Scotland are committed to ensuring that food is safe, and that UK consumers have food they can trust."
Heather Hancock, FSA chair, said: 'I'm confident that acting quickly is the right thing to do. The number of eggs involved is small in proportion to the number of eggs we eat, and it is very unlikely that there is a risk to public health.
"Based on the available evidence there is no need for people to change the way they consume or cook eggs. However, Fipronil is not legally allowed for use near food-producing animals and it shouldn't be there."
Looks like there are no comments yet.
Be the first to comment!