Some Instant Noodles Have More Salt Than 12 Bags Of Crisps
A study has found some packs of instant noodles have almost as much salt as the maximum recommended daily intake.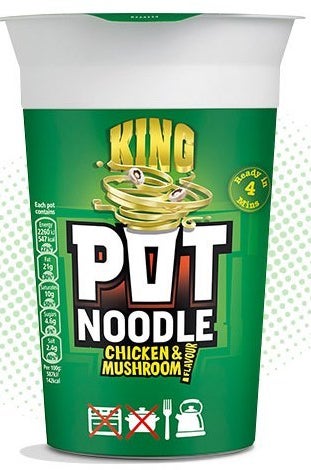 Some packs of instant noodles have more salt than 12 bags of crisps or two McDonald's Big Macs, research by the health group CASH has found.
The worst offender, in the study of 131 products, was Ko-Lee Instant Noodles Chicken Flavour, available in supermarkets including Tesco, which contains 5.8g of salt per serving – just shy of the maximum amount of salt that the World Health Organization recommends consumers eat in an entire day (6g).
Though the chicken flavour was found to have consistently the highest amount of salt per pack, the Ko-Lee vegetable variant also had the same salt as eight portions of McDonald's chips, the researchers said.
The study claimed other noodles with a high salt content include Pot Noodle King Chicken and Mushroom, Sainsbury's Beef Pho Rice Noodle Pot, Mama Pho Ga Rice Noodles, Asda Chosen By You Rice Noodle Pot Chilli Chicken Ramen, and Batchelors Deli Box Noodles.
Of the products it looked at, CASH said 37% would get a red label for salt if they used traffic light labels on their packs, nearly 60% would get amber, and just 5% would get green.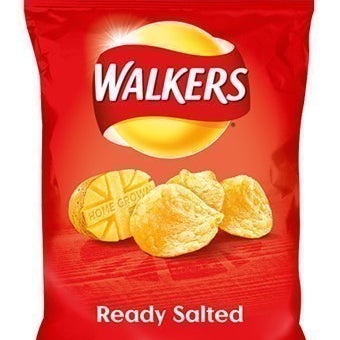 Some packets of noodles contain more salt than the equivalent of 12 bags of crisps, eight portions of McDonald's fries, or two Big Mac burgers, the study claims.
The study also found that more than a third of the products surveyed contained at least two teaspoons of sugar per serving. Some contained as much as four.
Those with the highest sugar levels were Sharwood's Noodle Bowl Sweet Chilli Sauce, which contains 17g – 58% of the daily recommended maximum intake – and Lidl Newgate Instant Snack Shots Noodles Spicy Sweet & Sour Flavour, which contains 14g per serving.
Professor Graham MacGregor, professor of cardiovascular medicine at Queen Mary University of London and chair of CASH, said: "This is a perfect example of the scandal of parts of the food industry of adding large and unnecessary amounts of salt and sugar to a simple product."
He said the results show that voluntary targets for the food industry to reduce salt and sugar were not working, and said targets need to be enforced.
"Reducing salt is the most cost effective measure to reduce the number of people suffering from strokes and heart disease, the commonest cause of death in the UK," he said.
BuzzFeed News has reached out to the companies named in the article.
A spokeswoman for Sharwood's said its Noodle Bowl Sweet Chilli had now been discontinued and that while some products might still be on shelf, no new packs were being made.
Lidl said it took the nutritional value of its products very seriously and would be studying the CASH survey in detail.
And Sainsbury's said salt reduction was an important part of its ongoing programme of reformulation and added that its beef pho product meets government salt targets.
No other companies had responded at the time of writing.