Some Coke Zero Fans Are Losing Their Shit Because The Flavour Is About To Change
"I am heartbroken," said one Coke Zero fan. "Let's start a riot!" said another.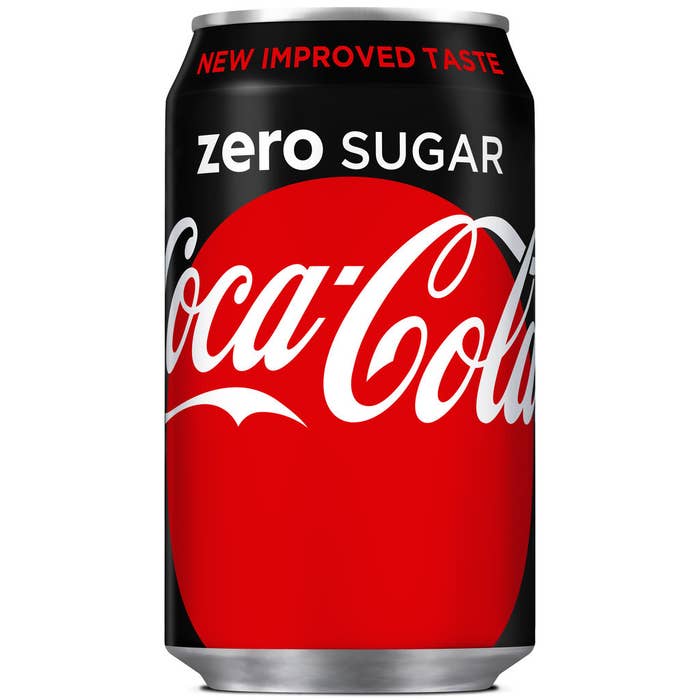 Coca-Cola announced some big news this week – that it is changing the recipe and name of Coke Zero in the summer.
The change, which will roll out to certain markets including the UK from June (but not in the US), will mean Coke Zero will no longer exist in its current form. Instead, it will resurface as Coke Zero Sugar, with a new recipe designed to make it taste like regular Coke.
"We know that millions of people love the taste of Coca-Cola and have been working to refine the recipe of Coca-Cola Zero to match the taste of the original, but without sugar," Coke's UK managing director, Jon Woods, said.
But predictably, some die-hard fans of Zero were less than pleased.
Some were more furious than others.

Some appeared a bit sad, but at the same time more or less resigned to the fact.
For others, the news appeared to trigger some kind of existential crisis.
Some people have also started getting a bit worried that because Coca-Cola is changing the packaging on all Coke varieties so they are uniform, they might pick the wrong drink.
From this summer, cans will all be red apart from a flash of colour – for example, silver for Diet Coke and green for Coke Life.
Coca-Cola said the new Coke Zero Sugar had been "years" in development and that the taste would in fact be improved.
The company said it wanted to encourage consumers who like the taste of its full-sugar cola to try the lower- and no-sugar varieties as part of its health drive.
"It's the biggest investment we've made in a new product launch for a decade and will give people the great taste of Coca-Cola Classic but without the sugar," Woods said.