An advert for a diet pill that showed two slim young women losing weight before a holiday has been banned, weeks after BuzzFeed News revealed it was subject to a formal investigation by the ad watchdog.
The advert for XLS-Medical Max Strength – recommended only for those over the age of 18 – showed two young women of an already healthy weight communicating via text.
"Ready for the holidays?" asks one, showing off a selfie of her slim figure.
"Wow, you lost weight! You look great!" the other young woman responds. Visibly concerned, the second woman complains she'll "never fit" into her holiday wardrobe.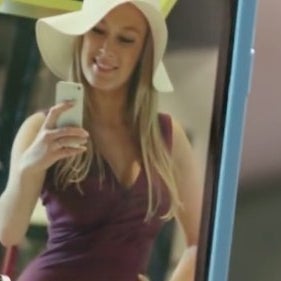 Her friend recommends she take XLS-Medical Max Strength to reduce calories and "lose weight". The frame then cuts to them happily taking selfies together on a beach.
BuzzFeed News first reported two weeks ago that the ad watchdog had received hundreds of complaints from viewers who said it promoted an unhealthy body image.
The Advertising Standards Authority has now ruled that the advert cannot appear in its current form again because the "overall impression created by the ad presented an irresponsible approach to body image and confidence".
It did not, however, uphold complaints that it appealed to under-18s, because the models were in their twenties.
At the time, people took to Twitter to criticise the ad.
A spokesperson for XLS-Medical said the company was "disappointed with the outcome and the claims brought against our current TV ad" and insisted it complied with all advertising rules.
"Across all of our communications we ensure that we represent a range of body shapes, ages, and sizes, to acknowledge where our consumers might be on their own weight loss journey," she said. "All XLS-Medical products are certified medical devices approved by a notified body, and we are committed to providing healthy eating education and support.
"Our intention is never to cause offence, simply to highlight the variety of healthy weight-loss and weight-maintenance goals and motivations XLS-Medical can support with."
Caroline Noakes MP, chair of the all-party parliamentary group on body image, added: "I think this is absolutely the right decision by the ASA, the original advert was obviously sending out a poor message about body confidence and well being, and I hope those behind it have learnt an important lesson.
"There is much a greater focus on advertisers and big brands to stop using bombastic adverts such as the 'Are you beach body ready' tube campaign, which can result in serious impacts to the mental wellbeing for some."