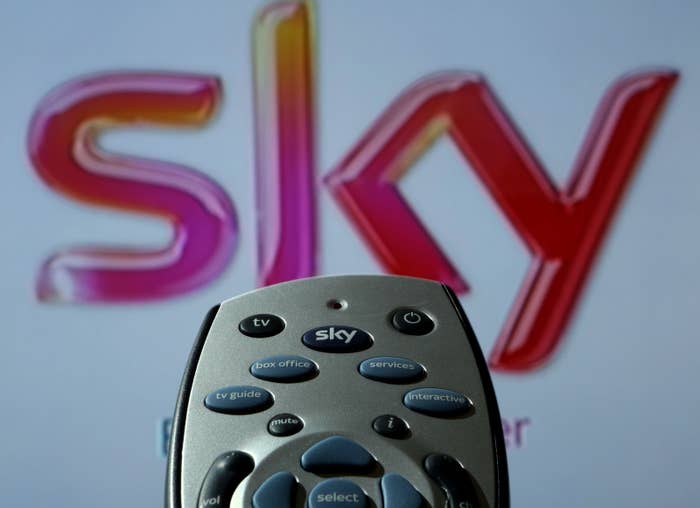 Sky has apologised after a 72-year-old man with Alzheimer's on a basic state pension was found to be charged over £100 for services each month.

His niece, Rachel Holdsworth, an editor from London, told BuzzFeed News she realised he was paying "the egregious bill" after helping him with his finances. She said she was surprised there was no mechanism in place to check vulnerable people were on an affordable and appropriate tariff.

She said her uncle, who lives alone and was diagnosed with the disease two years ago, was vulnerable and did not realise the amount, £110 a month, was relatively high. Some Sky TV packages, for example, cost from £22 per month or £4, including superfast broadband.

Holdsworth said she initially had difficulty in accessing her uncle's account, as he could not recall the password, but added her complaint was quickly escalated after she took to Twitter, where it was "amplified".
She said Sky had since "bent over backwards to help us and we've got the bill down to less than half of what it was", but that she was surprised "anyone can pay over £100 a month".

"It was just packages and line rentals, and everything mounted up to a ridiculous amount of money," she told BuzzFeed News. Most people, she said, "would ring to ask for a discount which he obviously never has".

She asked Sky whether they ever did an assessment of individual accounts "where people appear to be paying a lot of money", and they told her "no, we don't".

"It's just good customer service [to do so]," she told BuzzFeed News. "He's been a customer for decades."

She continued: "He's not a wealthy man, he doesn't have a very large pension, and he really can't afford to be paying £110 a month to Sky."
Holdsworth said she had also discovered her uncle had also been paying £120 on energy bills each month and £21 a month for dental insurance he did not need, and that he was also signed up to a contract for gas servicing, which was unnecessary as he "lives in a council flat so that all comes with the rent".

She said she would now turn her attention to other instances where "it looks like he's got a dodgy direct debit" to help reduce his bills for other contracts and she urged other people to help vulnerable relatives ensure they are not paying more than they should be.
"This must be happening to so many people – so many people are taking out things they don't need because somebody in authority has implied it's a good thing," she said. She urged companies to establish a "trigger limit [or] automatic review system" to ensure contracts were affordable.

BuzzFeed News contacted Sky and a spokesperson said: "We're sorry for the inconvenience Mrs Holdsworth experienced trying to access her uncle's account details. We've been in touch and will work with her to ensure her uncle is on the best package for his needs."