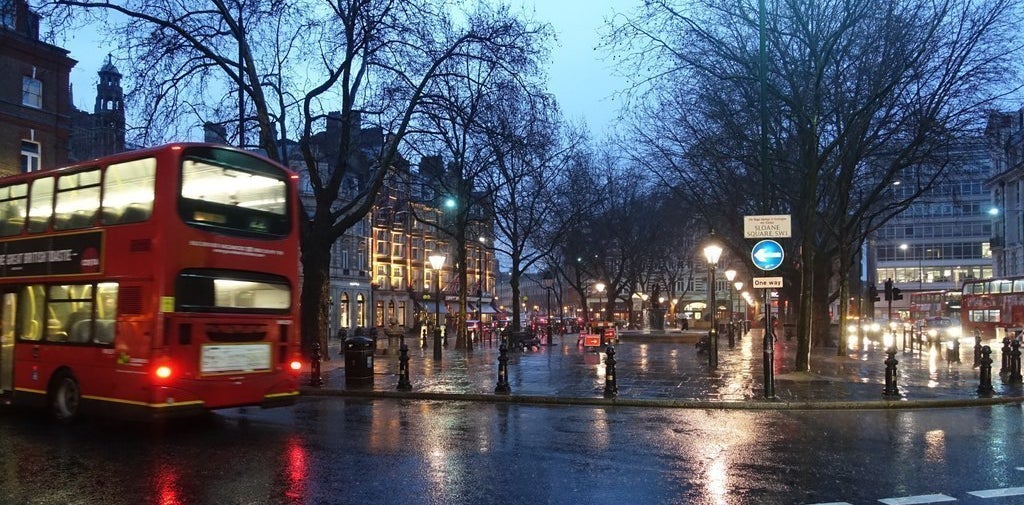 Reports of sexual offences on London buses have doubled over the last decade, according to new figures obtained by BuzzFeed News just weeks after the British Transport police U-turned on controversial plans to axe a specialist sex crimes unit.
In 2015, 740 sexual offences on the bus network were reported to police, a 20% increase on 2014, and more than double the number recorded in 2003, when 299 were reported.
With the exception of 2009, 2010, and 2012, the number of reported sex crimes has risen year on year ever since and now is at its highest peak in over a decade.
The data from the Metropolitan police, obtained by BuzzFeed News through a freedom of information request, shows a 147% increase in recorded sexual offences between 2003 and 2015.
A total of 6,512 bus-related sexual offences were logged and took place on buses, at bus stops, at bus garages, or close by. The figures also include reported offences instigated at those locations but carried out in another place, the police said.
Most perpetrators were male, while the overwhelming majority of victims (91%) were females aged 29 and under. The majority of male victims, meanwhile, were teenage boys and children aged 17 and under.
The police did not define what the sexual offences were, but pointed BuzzFeed News to official government classifications showing that such offences include assault, sexual activity with a child, sexual activity with a person with a mental disorder, and exploitation of someone underage.

In addition to sexual offences, hundreds of rapes were reported to police between 2003 and 2015.
In total, 239 rapes were recorded. Last year there were 17 logged, down from a high of 32 in 2003 but in line with the average of 18 per year.
The year London hosted the Olympic Games, 2012, had the fewest (seven).
The Met cautioned that the figures were a "best estimate" of the number of reported crimes having taken place on the network, because of the complexity of searching its database.
But a spokeswoman said the increase was a "positive sign" that more victims were coming forward, and credited the success to a marketing campaign, launched in 2015, to help raise awareness of the police's focus on stamping out unwanted sexual behaviour and encourage people to report it.
Rape Crisis told BuzzFeed News the numbers provide just a snapshot into the everyday abuse thousands of women and men suffer each year.

"Anyone who sees those figures will be shocked and taken aback," the charity's spokesperson Katie Russell said.
"But to put this into context, about 85,000 women and about 11,000 men are raped in the UK every year. These [reported bus crimes] are obviously the minority, but it doesn't mean they are insignificant – even one rape would be too many."
The figures appear to show that attackers were taking advantage of the busy London transport network, Russell said, adding she would like to see more support for victims and a tougher stance that sent a signal to perpetrators that "this behaviour won't be tolerated".
She added, however, that most victims of rape were attacked by people known to them and that "stranger attacks" were rare.
The areas with the highest number of sexual offences reported were Westminster (373), Ealing (316), Southwark (292), Lambeth (291), Hounslow (272), Barnet (267), and Lewisham (262), according to the data.
In terms of rape, the police only provided locations for these assaults up to 2012. But for those years, the London boroughs of Newham (15), Lewisham (11), Enfield (11), Haringey (10) and Southwark (10) had the most logged.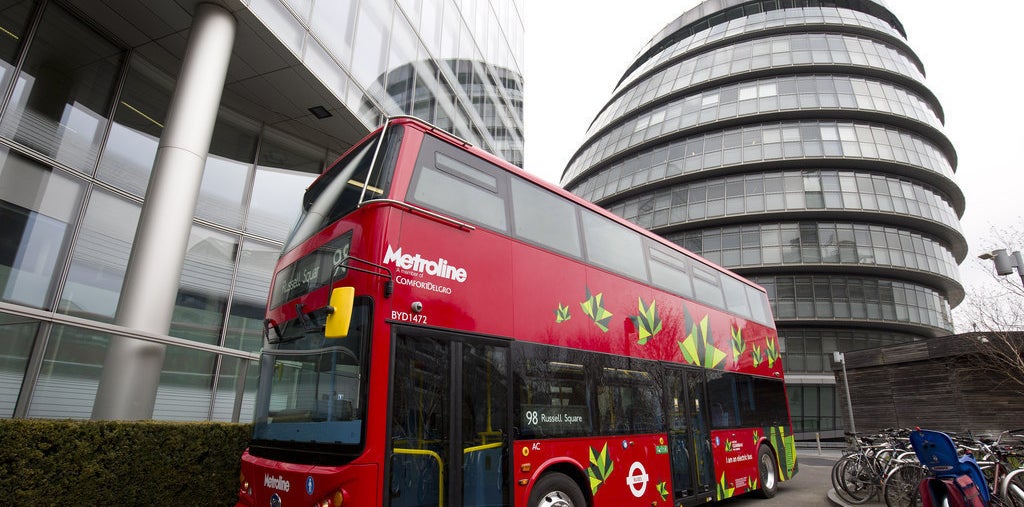 The Metropolitan police said it recognised the rise was part of a "general increase in reports across London" as a result of people coming forward.
As revealed by BuzzFeed News in February, reports of sex attacks and unwanted sexual behaviour like groping, flashing, and public masturbation on the London underground have also surged and are at a five-year high. Between 2010 and 2015, reported crimes rose from 198 to 564.
The British Transport police also credited the marketing campaign, created in partnership with the Met, urging people to help crack down on unacceptable sexual behaviour, for this increase.
Yet despite the rise in reports, the number of arrests dipped slightly and the number of people convicted for illegal sexual behaviour on the London underground, such as unwanted groping and public masturbation, fell 40% to just 32 in 2015.
Just 5% of these reports last year led to a conviction, highlighting challenges in policing crime on Britain's busiest transport network.
"One factor is that while we have made reporting easier, this has resulted in a dramatic increase in the number of investigations that we investigate," the British Transport police said at the time. "These investigations can take time and often involve extensive CCTV and forensic investigations before a person can be identified and an arrest made."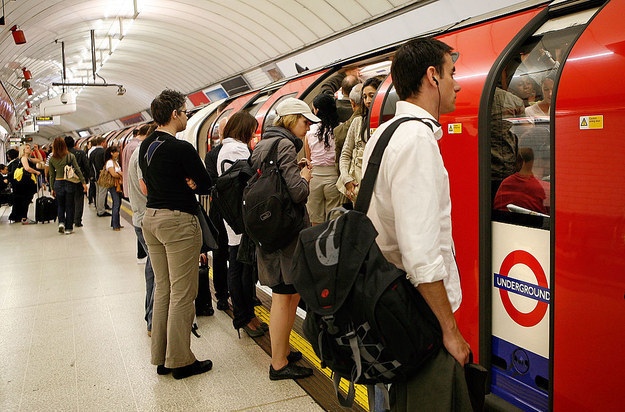 The Met spokeswoman said the force had a roads and transport policing division that investigated the most serious physical violence, threats, and abuse on London's buses.
It also worked closely with TfL and the British Transport police to share intelligence and benefits from onboard bus CCTV, she said. There were also 32 safer transport teams across London with particular responsibility for policing transport, she added.
Detective Chief Inspector John Oldham, from the Met's Roads and Transport Policing Command, added in a statement: "We want to make sure that any kind of sexual offence that occurs on the transport network is investigated and I would urge people to immediately come forward and report their concerns to the police to enable us to bring offenders to justice."