Police, the Royal Navy and the fire service are working to rescue 12 people trapped on a bus in floodwater as Storm Frank battered Scotland, Northern Ireland and northern England.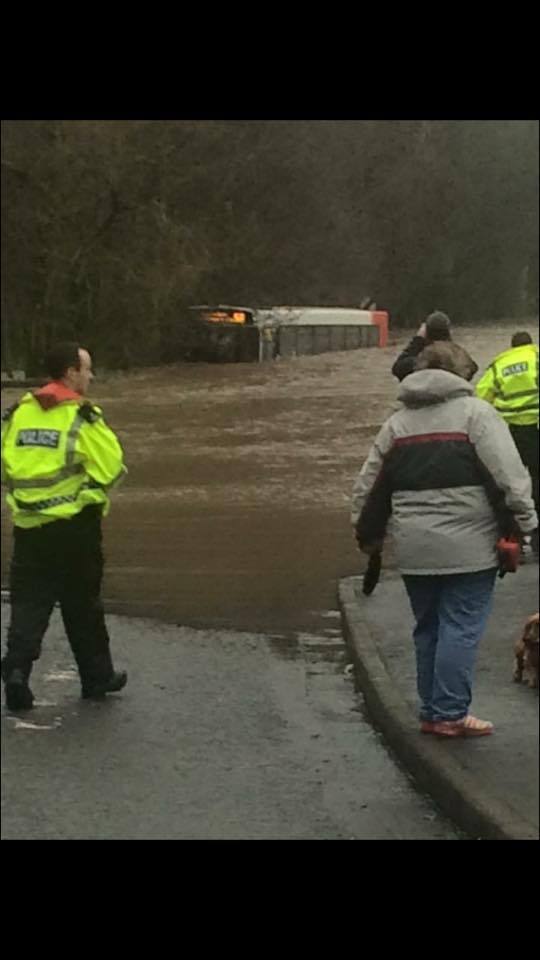 The bus became trapped in deep floods at Dailly, South Ayrshire, according to Sky News. The bus appears to be almost submerged in water.
A Maritime and Coastguard Agency spokeswoman for told Sky: "I can confirm we've been called in by police to assist with an incident where a bus and some occupants have been trapped in some flood water."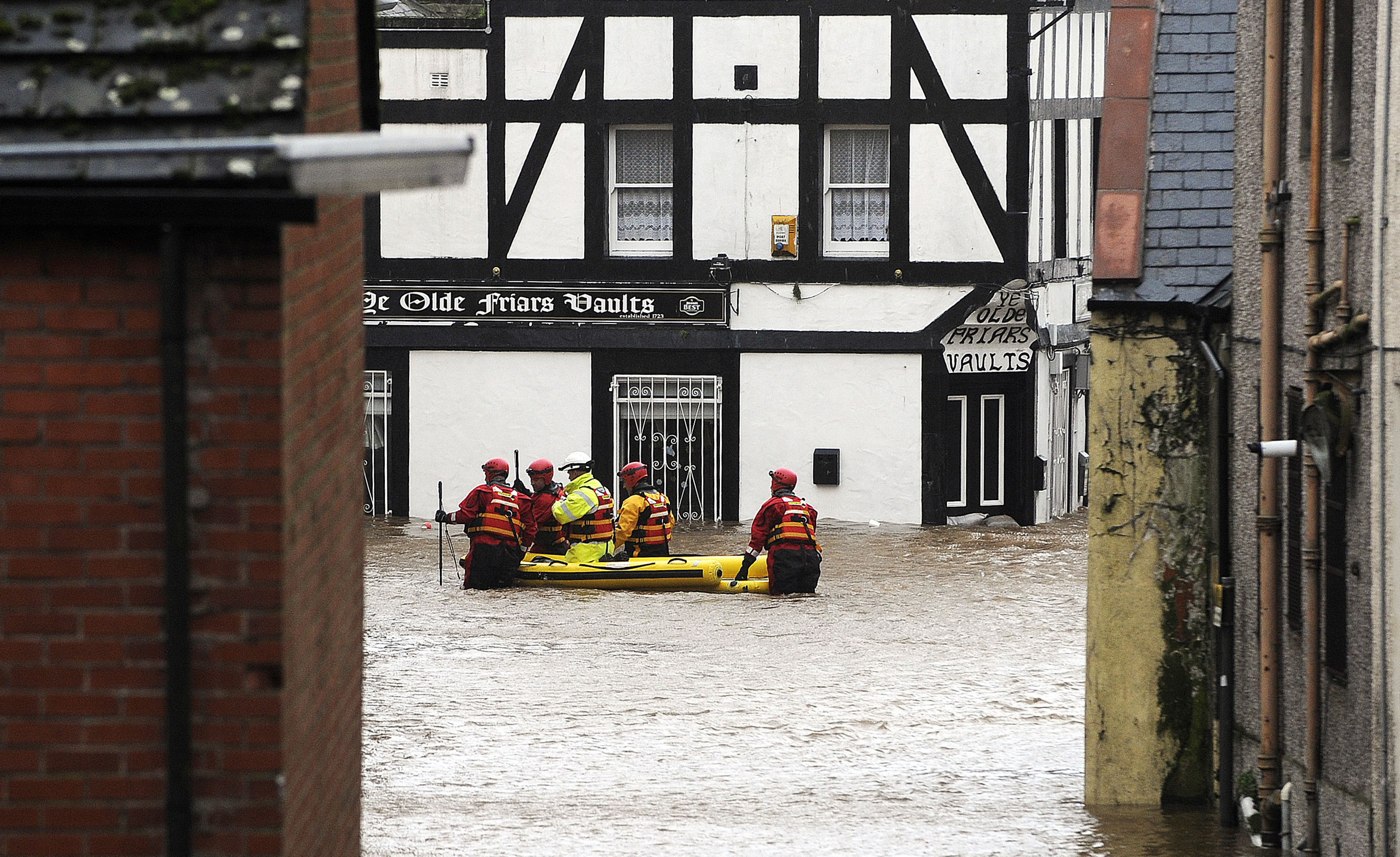 The storm first raged across Northern Ireland and Scotland overnight causing chaos by disrupting air travel, damaging roads, and plunging parts of the UK into darkness.
Southern Scotland was the the hardest hit area, with severe flood warnings – meaning a threat to life – in place for Whitesands in Dumfries and the River Tweed in Peebles. Hundreds of homes were evacuated in Hawick, and there was also major flooding in Greenock and Port Glasgow.
More than 5,000 homes in Scotland were left without power by the storm, while in Northern Ireland about 20,000 homes and businesses experienced power cuts, though all but around 600 have now been reconnected.
The North of England, already submerged by heavy rainfall over the weekend, was also battered by Storm Frank.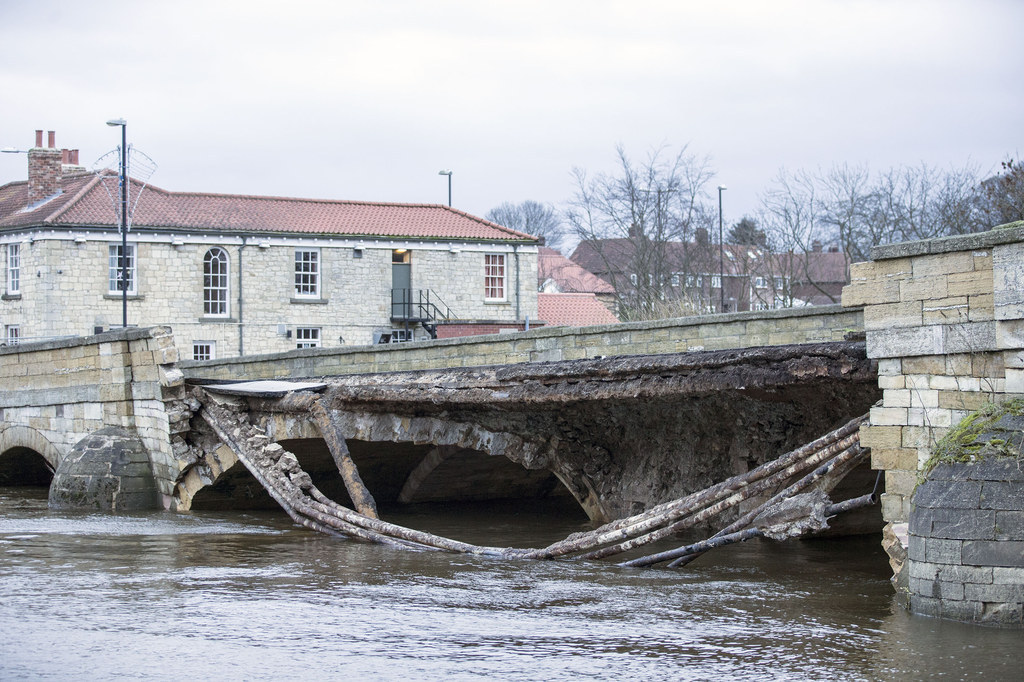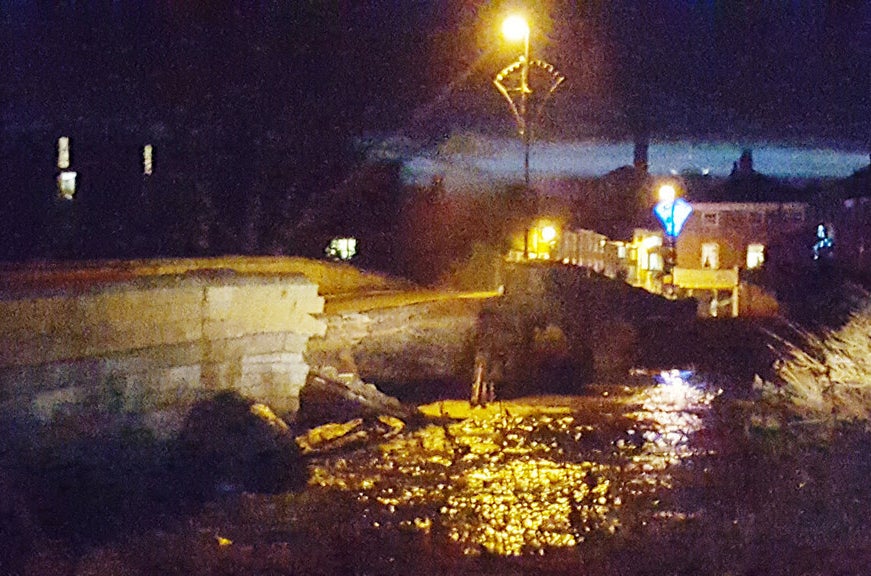 Images of the Tadcaster bridge that has collapsed due to flood damage.
Armed forces were drafted in to Tadcaster, North Yorkshire, to evacuate residents overnight as a bridge collapsed in the wake of severe flooding and high winds of up to 80mph.
The area around the bridge over the River Wharfe was evacuated amid concerns that the collapse had ruptured a nearby gas pipe.
Despite the bridge collapse in Tadcaster, there was brighter news for residents when the Environment Agency announced it had lifted its severe flood warning for the town. But three other severe flood warnings – which mean a possible threat to life – remain in place for Croston, Lancashire.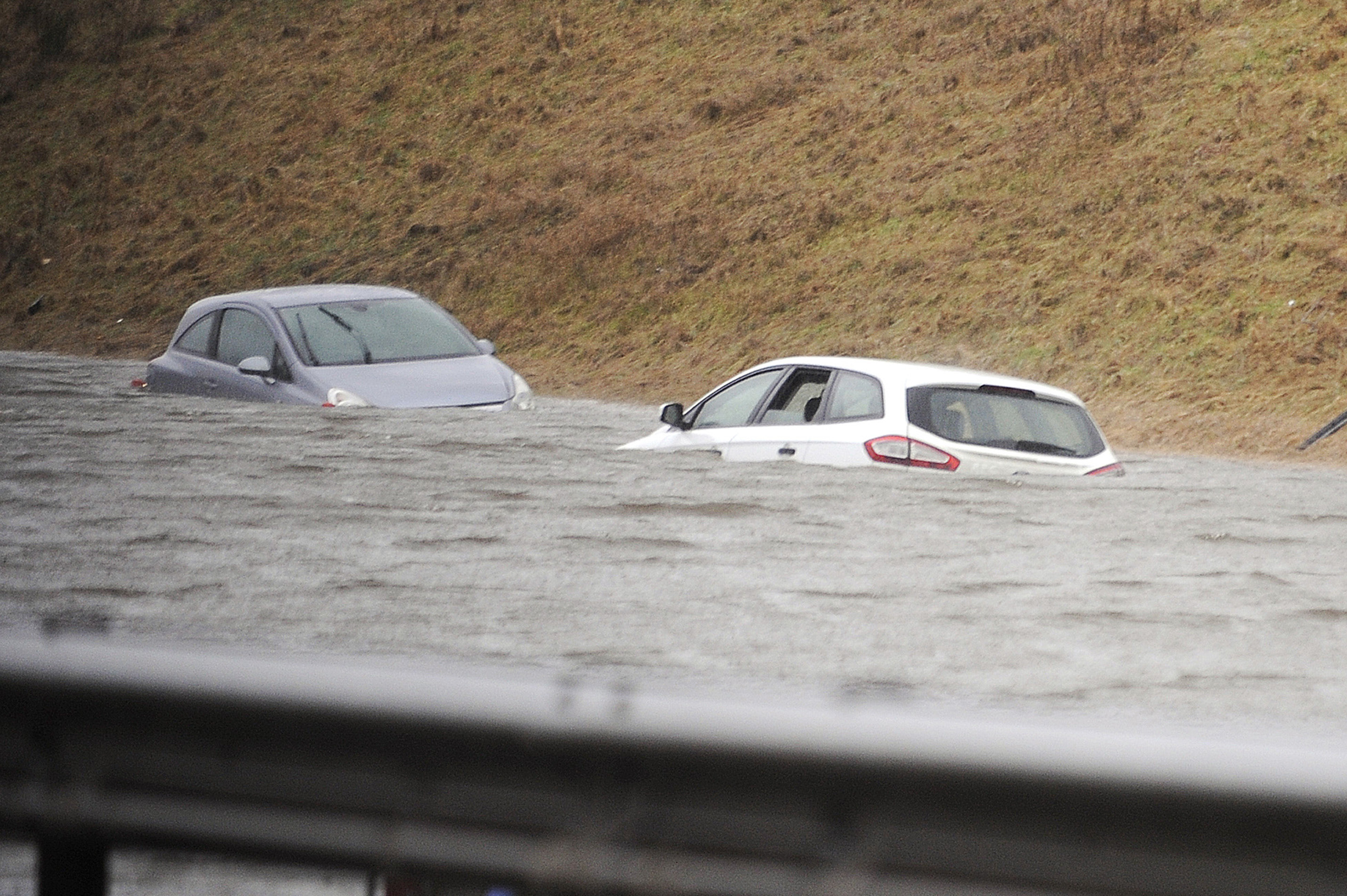 A further 45 alerts also remain in place for areas across the UK, including York and Chester.
Nigel Adams, the Conservative MP for Tadcaster, had visited the bridge just hours before it collapsed. Earlier this week he said on his Facebook page he was "struck by the community spirit".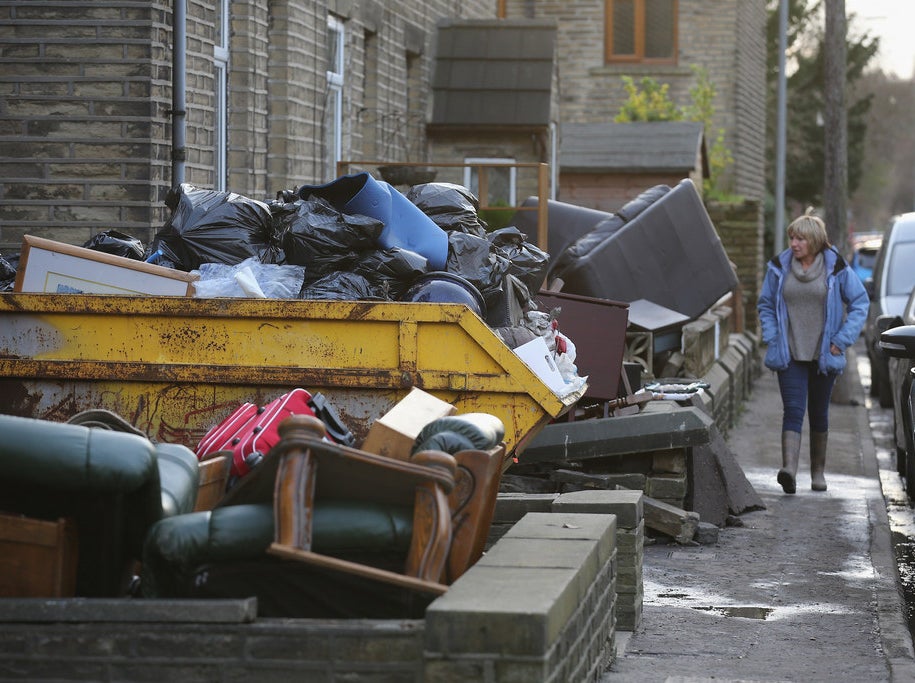 However, in parts of York looters took advantage of displaced residents by burgling several homes. Acting Police Superintendent Mark Grange said: "It is extremely disappointing to see victims of the floods being targeted in this way."
The government has announced an extra £50 million in funding will be made available to affected areas with immediate effect.
The incident came as southern Scotland suffered the worst of the bad weather from the storm. Hundreds of homes were evacuated in towns along the border, including Dumfries, Hawick and Peebles.