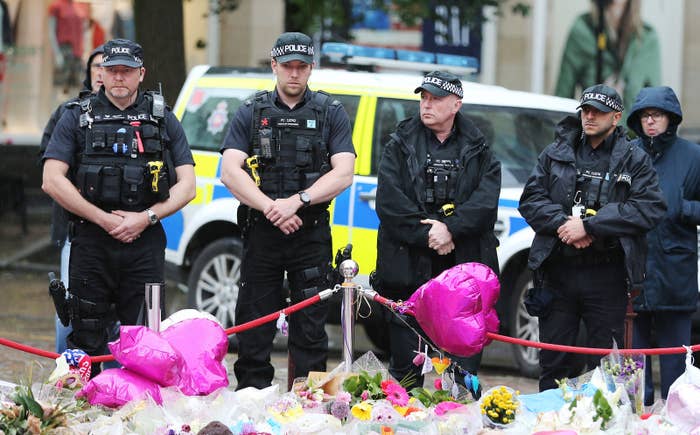 At least three fake crowdfunding accounts have been set up in the wake of Saturday's London Bridge terror attack, which saw seven people lose their lives and dozens injured, BuzzFeed News has learned.
JustGiving, the site that allows well-wishers to raise donations for causes, confirmed that it had so far taken down three false funds pertaining to be raising money for victims. One falsely claimed to be the BBC – with the word "emergency" misspelt –and another from the Evening Standard, but both were not found to be genuine and were removed, a spokesperson said.

BuzzFeed News spotted a third account by a person going by the name of Bob Smith claiming to raise funds for a survivor of the attack, Roy Larner, who was stabbed five times and remains in hospital.
The person posted a link to the fund in the comments of a genuine crowdfunding site set up by friends of Roy Larner and incorrectly claimed he had died.

A woman claiming to be Larner's niece spotted the link and said: "I feel you may be using this as an excuse to raise money."


BuzzFeed News flagged the account with JustGiving, which had yet to raise any money, and asked whether it was fake.

JustGiving said it had removed the account after performing checks on it, and said it had already been investigating it when it was brought to the team's attention.

A spokesperson said that on occasion people have set up accounts in a "misguided" rather than fraudulent way, for example by using the name of the BBC to get more attention, and that it was therefore not always clear what would have been done with money or if it would have been donated.

They said: "JustGiving has robust checks to ensure that the generosity of donors reaches the intended recipients. In situations such as the incident at London Bridge on Saturday, or the bombing in Manchester, JustGiving puts extra precautions in place to ensure that no funds can be withdrawn until we have worked with page owners to establish the best way to get the funds to the families and victims."
The genuine crowdfund, meanwhile, has circulated thousands of times on Facebook and was set up by friends of Larner, who was stabbed in the head, neck, back, and front. It has so far raised over £11,000.
Larner, aged 47, was injured while "protecting lives", the JustGiving page says.

"Roy got caught up in the terror attack at London Bridge and was badly injured whilst protecting lives. He is now in St. Thomas's hospital in intensive care.

"A Millwall supporter and in my mind a proper hero and deserves our support and aid to help him on his recovery," it said.

On the site, people commented to call him an "absolute hero".
Last week, BuzzFeed News revealed that the man behind a crowdfunding page that raised £50,000 in a week in order to help a homeless man who helped people shortly after the Manchester terror attack had been unable to find him.