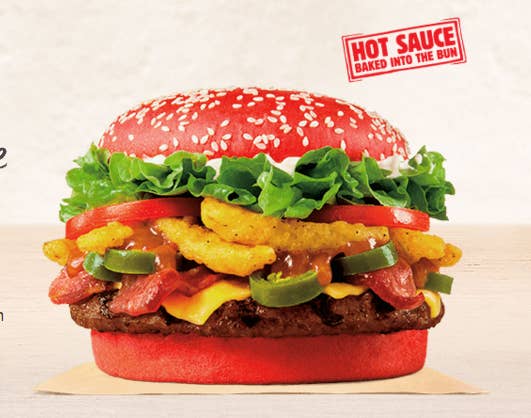 Hardcore spice fans were left disappointed by Burger King's new "Angriest" Whopper burger, which is laced with hot sauce, jalapenos, and even "angry onions".
The burger chain had promised the patty would "pack a punch with every bite", but some customers want Burger King to feel the burn, because, they said, it isn't spicy enough.
Some took to Facebook and Twitter to take the piss out of the burger, which has a bright red bun doused in hot sauce and is a limited-edition menu item on sale until June.
Some people said it should be renamed the "kindest" burger, and others said they'd tasted more spice in a packet of salt and vinegar crisps.
Others said it was "disappointing" and that they felt "swindled" because it tasted as though there was "just a small hint of spice".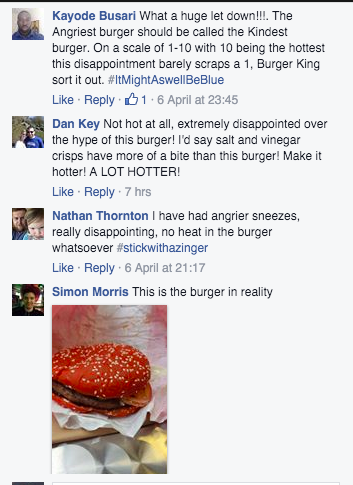 However, some customers felt the burger was more than hot enough, with one even comparing it to being "as painful as childbirth" and another claiming in jest that it had given them a stroke.
BuzzFeed News reached out to Burger King to ask what it made of the complaints.
A spokesperson said people could ask for add extra "Angry" sauce next time.
"Providing a superior guest experience is a top priority at Burger King," she said.
"Burger King encourages guests to customise their burger of choice to suit their individual tastes ... for example by adding extra Angry sauce or jalapenos."