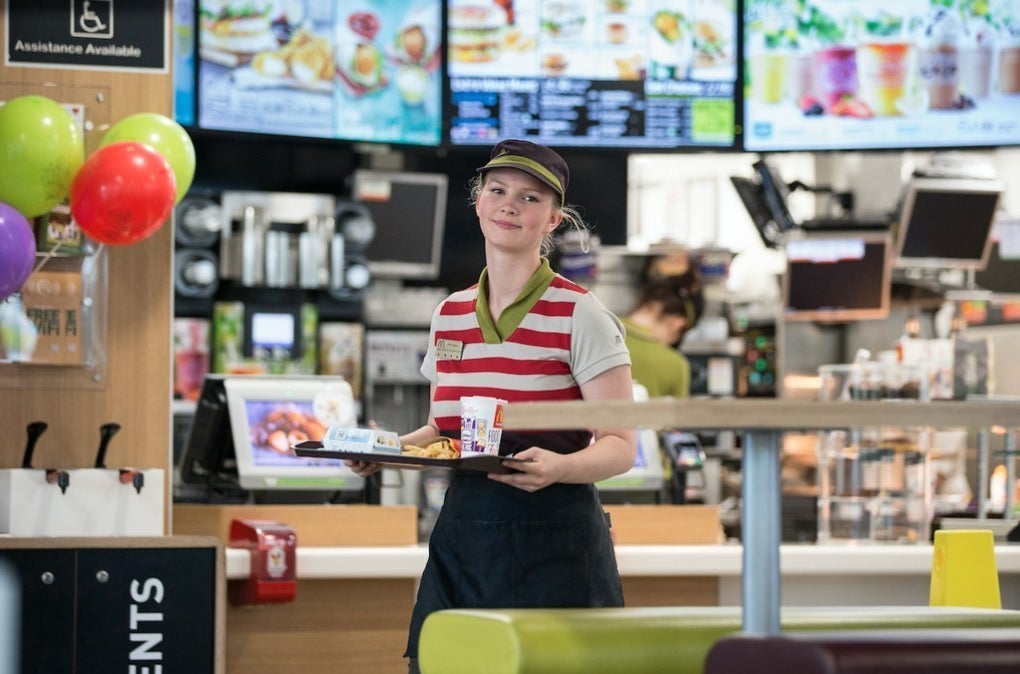 McDonald's has announced it will introduce table service to 400 restaurants in the UK by the end of the year – and it has already brought it to 14 stores.
From February, customers in the UK will be able to place their orders via new digital kiosks and have their order brought to their table, eliminating the need to queue at the till, the company said.
The service, which is officially being rolled out to France, Australia, and Germany, will be introduced to the "vast majority" of the 1,250 UK restaurants within two years, a spokeswoman said.
It has also been trialled by franchisees in the US alongside other initiatives, as BuzzFeed News reported earlier this month.
"Investing in our customer experience is paramount," said UK CEO Paul Pomroy. "It's important that we continue to listen to the 3.7 million people who visit us every day and respond with even more reasons for them to come to our restaurants."
The announcement came as the company unveiled its 2015 results on Monday. McDonald's enjoyed its 39th consecutive quarter of growth in the UK and its "busiest ever quarter" globally, with sales in the United States, its home market, up 5.7%, its best performance in four years.
McDonald's faces growing competition from upscale fast-food chains, as well as casual dining restaurants like Nando's and Wagamama. In the UK in November, McDonald's introduced a direct response to more upmarket burger chains in the form of a new limited Signature range of burgers developed by chefs.
The burgers, made with more premium ingredients, come in black and white packaging instead of McDonald's standard red and white to give them an artisan feel. Earlier this month McDonald's also unveiled a redesign of its cups and paper bags with bolder, brighter colours.
"We're constantly evolving to meet our customers' needs," a spokeswoman told BuzzFeed News.