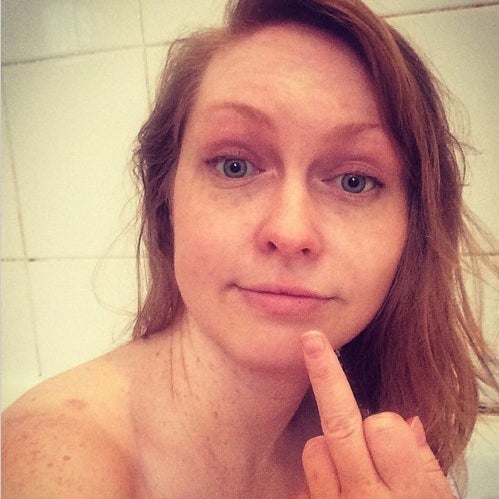 An advert campaign for Match.com faced a backlash this week as dozens of people on social media slammed the dating site's posters for being "insulting".
The adverts, which are now being removed, appeared on the London underground on Monday as part of the firm's #LoveYourImperfections campaign. They showed a freckly face with the words, "If you don't like your imperfections, someone will."
One of the posters was defaced with Post-it notes calling the adverts a "dickish move".
Some Twitter users posted pictures of themselves swearing at the company in response.
Many people pointed out that they were proud to have freckles and some called on the UK's ad watchdog to investigate, while Match.com tweeted an apology.
Match.com has said it is now removing the ad.
In a statement, a spokesperson told BuzzFeed News: "We have taken note of the response about our advert concerning freckles. Following this feedback, we are in discussions with our relevant partners about removing these posters as soon as possible.
"We believe freckles are beautiful. The intention of our 'Love Your Imperfections' campaign is to focus on the quirks and idiosyncrasies that people wrongly perceive to be imperfections – this can include freckles, a feature that is sometimes seen as an imperfection by people who have them. We're sorry if this ad has been interpreted in a different way and we apologise for any offence caused, this was not our intention.
"Our overall campaign is all about celebrating perceived physical and behavioural imperfections, from having freckles to being chubby, messy or clumsy. The adverts are designed to encourage everyone to be proud of their individuality, as the features that make us unique are often the ones that make us most attractive."
The Advertising Standards Authority confirmed it had received a dozen complaints from people who feel the ad disparages people with ginger hair and freckles.
"We're currently carefully assessing the complaints to establish if there appear to be any grounds for action," a spokesperson said, stressing that as yet it had not launched an investigation.