Mars Recalls Snickers, Celebrations, And Milky Ways Over Plastic Fears
The affected chocolate bars were made in a factory in the Netherlands.
by
,
Mars has recalled a raft of chocolate bars amid fears they could contain pieces of plastic.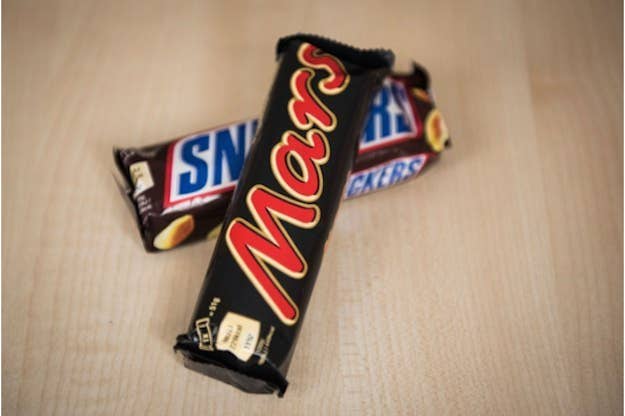 The company said in a statement to BuzzFeed News it recalled the products that were made in a factory in the Netherlands as a "precautionary decision" after a piece of red plastic was found in one of its products.
The chocolates being recalled include Mars, Milky Way, Snickers, and Celebrations produced between Dec. 5, 2015 and Jan. 18, 2016.
The Associated Press reported that the recall extended to 55 countries. The UK Food Standards Agency told BuzzFeed News that products in Germany were affected, but it was unclear which other countries were included in the recall.
Mars US said a "limited quantity" of products are being recalled, but because the Netherlands facility serves some duty-free outlets "the scope extends to a fairly broad set of countries."
The company called the discovery of the red plastic in its product an "isolated incident."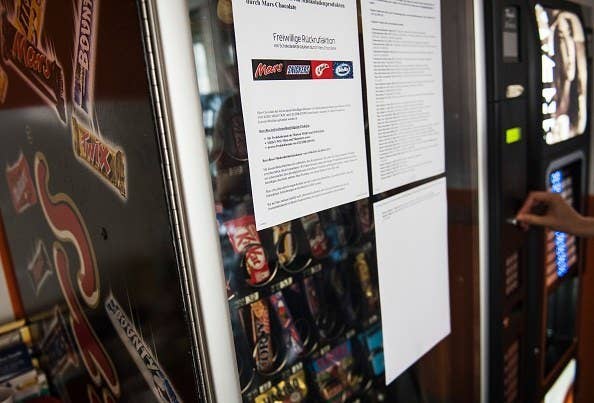 Mars US suggests American consumers check their product for a "Mars Netherlands" label.
"If it is not labeled 'Mars Netherlands,' it is not included in the recall," the company said.
Mars UK told BuzzFeed News that the recall affects Mars funsize, Milky Way funsize, Snickers miniature, and Celebrations with a variety of best-before dates. But none of its other products have been affected in the UK.
The full list of products being recalled in the UK can be viewed here.