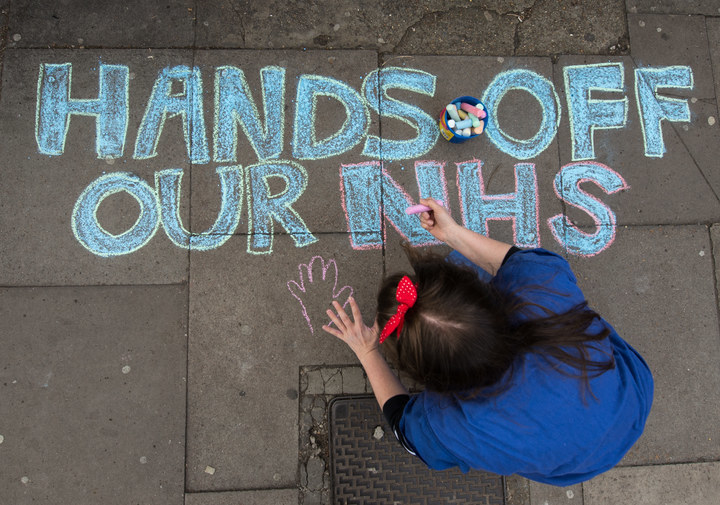 Junior doctors and medical students in England have voted to reject a new contract proposed by the government.
British Medical Association (BMA) leaders had urged members to accept the new contract, which was wrangled out in May after months of talks with the government and six strikes.
After the 58% to 42% result was announced on Tuesday, the BMA junior doctors committee chair, Johann Malawana, resigned. He said he had hoped the contract would be "acceptable to our amazing membership" and therefore to continue in his role would be "dishonourable and untenable".
He said: "I have watched thousands of other doctors, nurses, midwives, other NHS staff and patients stand by their junior doctors as they fought for their futures and that of the NHS.
"As we lurch headlong into a wider crisis of this government's making, I worry that a government that frankly could never be trusted with the NHS now has every excuse to dismantle it, underfund it, and undermine it. I only hope that the next government realises that this vote is a demonstration of just how appallingly frontline staff have been treated and undermined."
He added the action was "probably the most significant industrial dispute of our generation".
"I want to take this opportunity to thank every single junior doctor in the country who has supported me and the BMA during my time as JDC chair."
He tweeted the resignation on Tuesday, as news of the result broke.
When the new contract was proposed in May, health secretary Jeremy Hunt said it was a "win-win".
The British Medical Association (BMA) England reached an agreement with the Department of Health over the controversial new contracts for junior doctors in England after 10 days of negotiations in May.
The new contract, rejected on Tuesday, was then balloted to the 45,000 junior doctor members for approval.
It proposed doctors would be paid the same rate for working weekends as weekdays but would receive extra for night shifts. They would also receive compensation calculated on how many weekends they work and a basic pay rise of between 10-11%.
The original contract, from 2015, proposed making it less expensive for hospitals to schedule doctors to work during evenings and weekends in response to what it said were thousands of "excess deaths" every year due to higher mortality rates at the weekend.
The strategy was to create a "seven day NHS" – a key Conservative election pledge. However, junior doctors continue to say they fear patient safety could be compromised by "unsafe" working hours and too few staff.
Responding to the result, Hunt said he was "disappointed" but stopped short of saying whether the Department of Health would decide to press ahead with enforcing the contract.
"It is extremely disappointing that junior doctors have voted against this contract, which was agreed with and endorsed by the leader of the BMA Junior Doctors' Committee and supported by senior NHS leaders," he said in a statement to BuzzFeed News.
"The BMA's figures show that only forty per cent of those eligible actually voted against this contract, and a third of BMA members didn't vote at all. We will now consider the outcome."
Looks like there are no comments yet.
Be the first to comment!